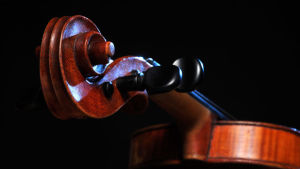 Forgotten voices at the January chamber music recital.

Aapo Juutilainen, artistic planning and double-bass
Hanna-Kaarina Heikinheimo, flute
Taija Angervo, viulu Ilari Angervo, viola
Eeva Rysä, cello
Juhani Lagerspetz, piano
Erwin Schulhoff: Trio for flute, viola and double-bass
Marc André: E2
Ralph Vaughan-Williams: Piano Quintet

BUY TICKET
Mon
Tue
Wed
Thu
Fri
Sat
Sun

 

 

 

 

 

 

1

 

2

 

3

 

4

 

5

 

6

 

7

 

8

 

9

 

10

 

11

 

12

 

13

Friday 13.1.2017

Hannu Lintu, conductor
Helena Juntunen, soprano
Tommi Hakala, baritone
Helsinki Music Centre Choir, coach Tapani Länsiö

 

14

 

15

 

16

 

17

 

18

Wednesday 18.1.2017

Hannu Lintu, conductor
Frank Peter Zimmermann, violin

 

19

Thursday 19.1.2017

Hannu Lintu, conductor
Frank Peter Zimmermann, violin

 

20

 

21

 

22

Sunday 22.1.2017

Aapo Juutilainen, artistic planning and double-bass
Hanna-Kaarina Heikinheimo, flute
Taija Angervo, violin
Ilari Angervo, viola
Eeva Rysä, cello
Juhani Lagerspetz, piano

 

23

 

24

 

25

 

26

 

27

Friday 27.1.2017

Jukka-Pekka Saraste, conductor
Patricia Kopatchinskaja, violin

 

28

 

29

 

30

 

31

 

 

 

 

 

 
Lintu to continue as FRSO Chief Conductor until 2021.
Hannu Lintu, who began as Chief Conductor of the Finnish Radio Symphony Orchestra in 2013, will continue in his post until 2021. The new agreement beginning in 2018 incorporates a further two-year option. 2016/2017 season looks to the future via the 'Finland 100 Years' jubilee.
Principal cello
Principal cello

The auditions will be held at the Helsinki Music Centre on May 2–3, 2017 from 2.30 p.m. onwards. The deadline for applications is 3.00 p.m. Finnish time on March 29, 2017.