The UK is scheduled to leave the EU in March 2019, and an estimated 4,500 British nationals living in Finland have been carefully considering their futures - with many already choosing to apply for Finnish citizenship. The shock Brexit vote of summer 2016 means that many Britons are now unsure of their right to live and work in Finland and other EU countries.
EU leaders meeting at a summit in Brussels this week are expected to agree in principle on a draft Withdrawal Agreement for how the UK will leave the EU, but the impact the terms of the agreement will have on citizens' rights has been heavily criticised.
Jane Golding, chair of the campaign group 'British in Europe' representing British citizens resident in other EU countries, greeted the deal by declaring that under the proposed transition deal "British cheddar has more rights to freedom of movement than we do".
Her concern is that British people may become 'country-locked' under the current agreement.
"The position of the EU in the draft agreement is that existing rights can be guaranteed but only in the country of residence," Golding told Yle News. "Rights to live, work, and study across the EU are not guaranteed."
Golding also details issues which have been omitted from the agreement, leaving many questions unanswered.
"A translator in Finland will be able under the Agreement to provide services to people in Finland, but not to people in France or Germany," added Golding. "There are lots of gaps in the agreement and whether these will be filled by EU rules applying to third-country nationals like Americans or by the future relationship between the UK and EU - which may take years to negotiate - is not yet clear."
The scramble for citizenship
This pervading air of uncertainty has led to many British people seeking Finnish citizenship in order to safeguard their futures.
According to statistics provided by the Finnish Immigration Service, Migri, the number of British people applying for Finnish citizenship has increased exponentially since the Brexit vote in June 2016. The total number of applications in 2016 was 64, almost double the 33 received in 2015. The 2016 figure roughly trebled in 2017, with 153 citizenship applications submitted, and 2018 is on course to set a new record.
Applicants for Finnish citizenship must meet certain criteria including residency in Finland for an uninterrupted period of 5 years, adequate proficiency in either Finnish or Swedish, and proven means of financial support.
Many Brits are now scrambling to meet those criteria.
'This is my home'
Originally from Manchester in England but now living in Tampere, Andrew Frankton is just beginning the process of applying for Finnish citizenship. Having lived in Finland for 22 years, he certainly meets the residency requirement - but his application is currently hindered by his poor Finnish language skills.
"If you put a gun to my head and said 'speak Finnish', I would just say 'pull the trigger'," jokes Frankton.
Undeterred, he has been attending Finnish language courses and he is determined to reach the proficiency level required to pass the YKI language test required for all applicants to qualify for Finnish citizenship. Without Finnish citizenship, his status as an EU national resident in Finland could be in question.
Story continues after photo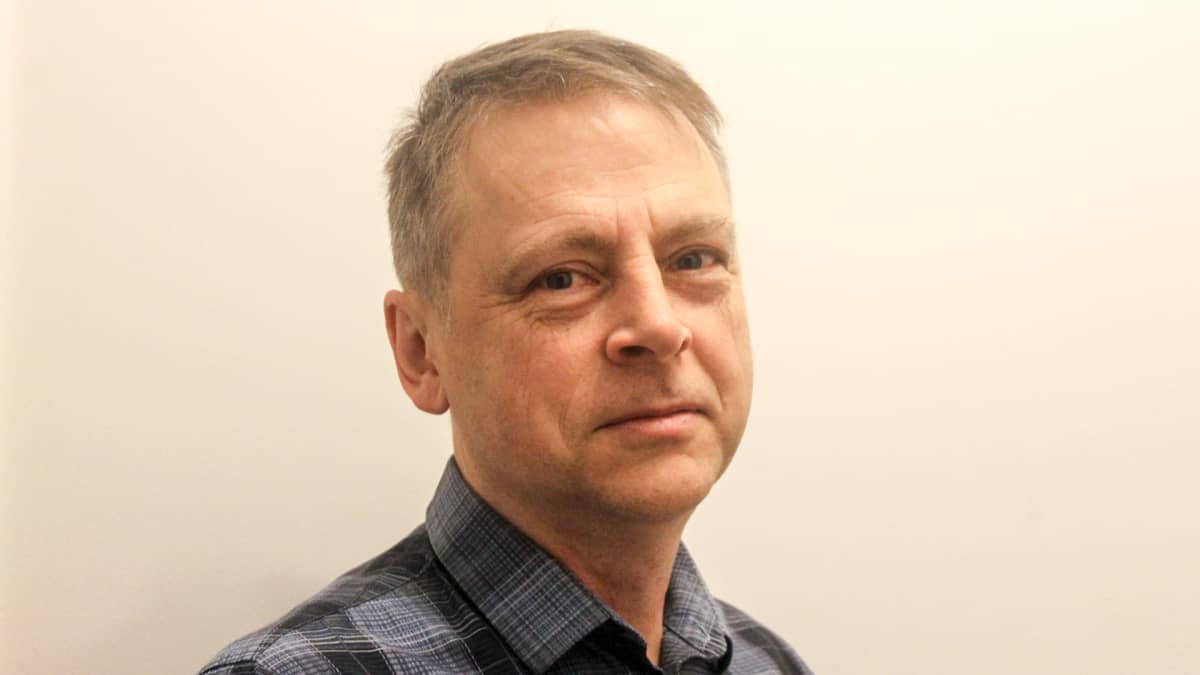 "This is my home, this is where I live," notes Frankton. "I've lived here more than 20 years, worked here, studied here. My kids have grown up here, my son was born here in Tampere, and I've lived longer in Tampere than anywhere else in the world."
In the initial aftermath of the Brexit vote Frankton describes himself as feeling "abandoned" as the questions and uncertainties over his status in Finland as a UK citizen piled up. He soon decided that he would need to find his own solution and began the process of becoming a Finnish citizen.
"I thought: hang on a minute, rather than take all of that negative emotion why don't I do something positive about this? You can't rely on politicians to really consider you. You should take the lead yourself in planning your future."
'Safe and secure' with a Finnish passport
Chloe Wells also decided to take matters into her own hands after the "shock and disbelief" of the Brexit vote. Having moved to Finland in 2010, she passed the language proficiency test in 2015 and applied for Finnish citizenship in March 2017 soon after the UK government triggered Article 50 of the Treaty on European Union, officially declaring its intention to leave.
"Ever since I moved here I wanted to apply for citizenship, but obviously the Brexit vote added a layer of importance and urgency and significance," explains Wells.
Story continues after photo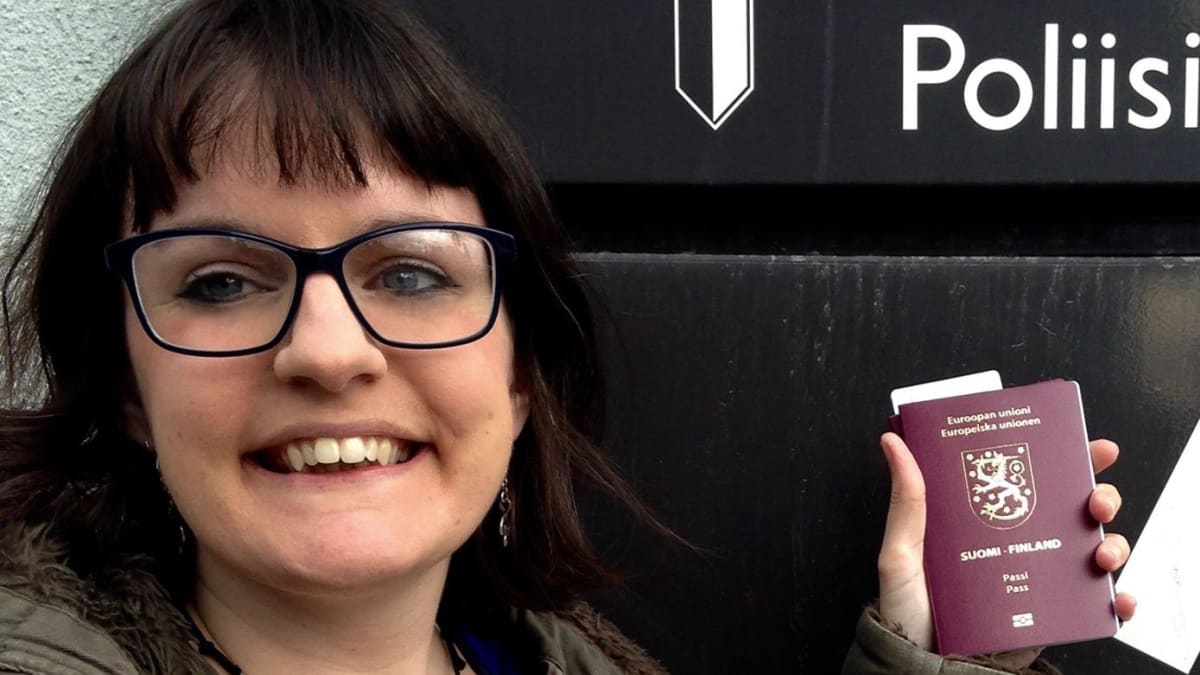 Although expecting a wait of up to a year before learning if her application was successful or not, Wells received a decision within five months and her Finnish passport arrived very soon afterwards.
"It was pretty amazing to have it in my hand because it made it real then. When you get the citizenship decision it's just a PDF so it doesn't feel like anything real, but the passport is something tangible and solid that you have, that's proof of your citizenship."
Now a Finnish citizen, Wells says obtaining her new status was a huge relief.
"Now I can feel that I am safe and secure because I've got this dual citizenship. I'm a Finnish citizen, I'm an EU citizen and with the Finnish passport after Brexit I can go anywhere in the EU to live and work and that's really important to me. So I feel very relieved and reassured to have the Finnish passport now."
Worst-case scenarios play on the mind
By contrast, Frankton's future status is still uncertain, and he is acutely aware of the impact Brexit may still have on his life.
"These are the things I think about at 3 o'clock in the morning. For example it's unclear if I'll be able to keep the house that I own at the moment. It may be that I need to have a work permit, I may need a residence permit. In the worst-case scenario I might be asked to leave and go home, which is quite difficult - because my home is here."
We asked the British Embassy for comment on citizens' rights post-Brexit, and a spokesperson provided the following statement.
"From the very beginning of this process, the Prime Minister has been clear that safeguarding the rights of EU citizens living in the UK and UK nationals living in the EU was her first priority for the negotiations. Over the course of six constructive rounds of negotiation with the EU Commission, we reached a comprehensive agreement on reciprocal protection of UK and Union citizens' rights.
"The British Embassy has held a number of townhall events for British nationals across Finland, to both hear their views and update them on the negotiations. We are planning a further event, which will be held in Helsinki next month. Further details will be released on the Embassy's social media channels."
You can hear an audio version of this report in a Brexit special edition of Yle's All Points North podcast.