About a decade ago a project called Housing First started operations in Finland. The project works to reduce homelessness across the country and over the past ten years the group oversaw the conversion of homeless shelters into low-cost rental apartments and also assisted a number of Finnish municipalities plan affordable housing solutions.
Not only was the project successful, it helped the country become the only EU state which has drastically cut the number of homeless people. Thirty years ago there were about 18,000 homeless people in Finland - but today there are about 6,500. Between 2009-2016 Finland saw its homeless population drop by some 18 percent, according to the European homeless network Feantsa's report on homelessness.
During the same period, most EU countries have seen homelessness increase, often exponentially.
England saw the number of homeless skyrocket by more than 150 percent between the years of 2009-2016, according to Feantsa figures.
One November night in Brussels, Belgium 2016 some 3,300 homeless people were recorded. Compared to a similar headcount carried out in Belgium's capital in 2008, that is the equivalent to a 96 percent increase, Feantsa reports.
Story continues after image.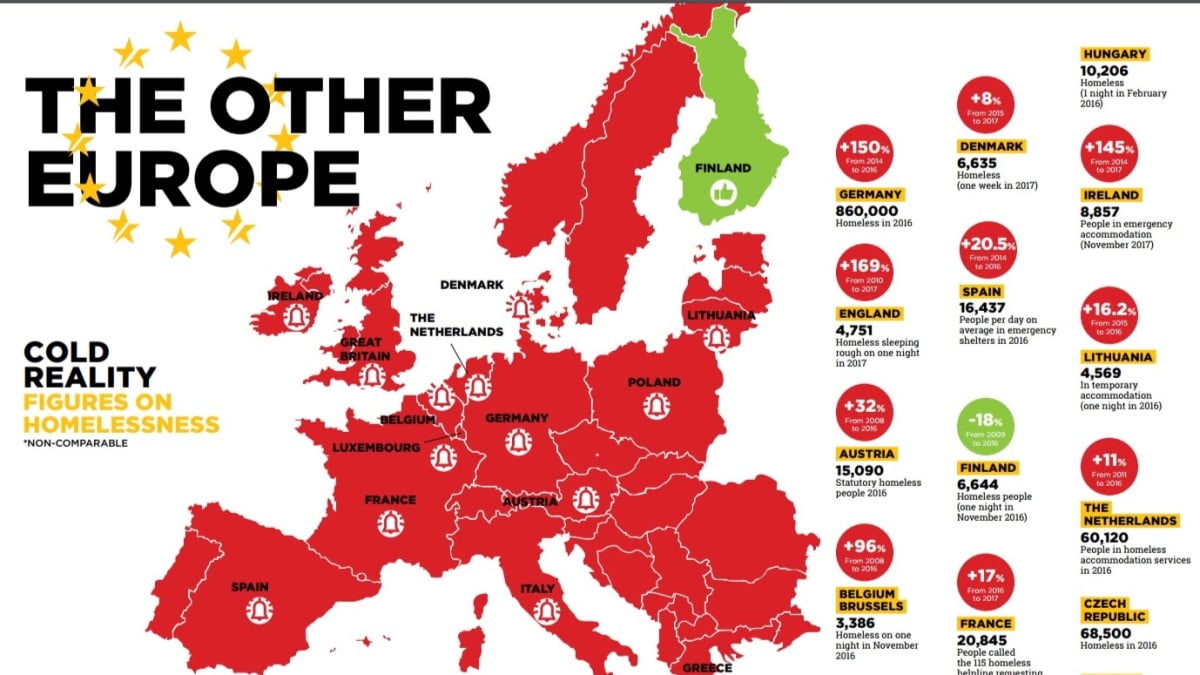 OK to solve problems after Housing First
Juha Kaakinen, CEO of non-profit housing company the Y-Foundation, said his organisation is proud of the progress they're making. He said that when he sees Finland through the eyes of visiting foreigners, the group's progress becomes even more apparent.
"They don't see any homeless people when they walk around Helsinki, but they are in places like the UK, Ireland and many big cities in Europe," Kaakinen said, adding that countries that exeprience problems with rampant homelessness have also not adequately invested in affordable housing programmes.
"This is something we have to take care of here, too — in Helsinki and other cities [in Finland]," he said.
Kaakinen said that while there are still problems that need to be addressed, the foundation should be proud of their achievements.
Story continues after photo.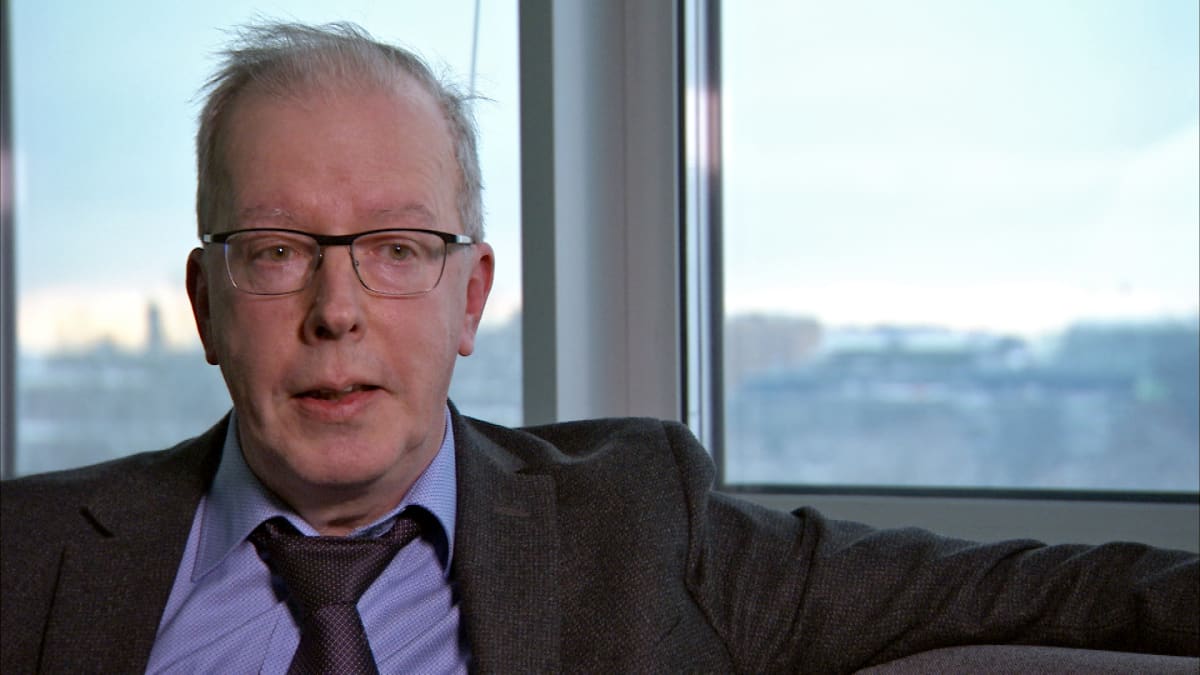 The way Finland's Housing First began approaching homelessness in 2008 is vastly different to that of most other EU countries, but at its core is a rather simple approach.
Before the campaign, affordable housing authorities generally demanded that homeless housing seekers pull up themselves by their bootstraps and address personal problems before they were granted a place to live.
In contrast, Housing First's chief principle is that everyone has a right to a home, even those burdened with difficult issues. Once their living situations are sorted, people appear better able to seek out help and support in solving other problems in life than before they had a home.
"Mika" gets home, starts life again
Five years ago, after a divorce and losing his job, "Mika" said that he suddenly found himself homeless with all of his belongings in a backpack.
During that period he spent nights at the homes of friends and acquaintances, but also sometimes stayed at homeless shelters. In December Mika got an apartment in Helsinki's district of Kallio, and said it was a relief.
"That first morning in my kitchen, as I was taking a carton of juice out of the fridge, I cried tears of happiness. It's a huge thing to have your own home," Mika said.
Now, he said, he's free of constant worry about where he'll spend the night and can now concentrate on the future.
Mika said he's looking for a full time job and wants to pay off debts. He also hopes to meet someone, build a family and looks forward to living a normal, everyday life.
"I'm very privileged to get a new chance. It's such a pleasure to hear everyday things like a barking dog outside or even a kid crying next door," Mika said.