Proportionally, there's more forested land in Finland than in any other European country. A full 75 percent of Finland is forest, meaning that in theory at least, every one of the country's roughly five-and-a-half million residents could each have roughly 4.2 hectares of woodland to themselves.
For those who have not lived near as many trees as Finns, the idea of walking in a forest could be a bit foreboding. Forests are, after all, often depicted as mysterious, ominous places.
Instead of fearing forests, for the past 80 years Finns have established a total of 40 national parks across the country (siirryt toiseen palveluun). The newest, Hossa National Park, which opened last year in eastern Kainuu, is a 90-square-kilometer expanse of protected forests, lakes and wildlife.
Many residents head to forests for activities like picking wild berries and mushrooms, hunting, camping and to take part in sports like orienteering, running and hiking.
Trail running events across Finland all summer
Last month Yle launched a series of trail-running and hiking events at national parks across the country, giving novice and veteran runners (and walkers) many opportunities to hit the trails all summer.
The series of fun runs, organised by the national broadcaster and the state-owned forest management firm Metsähallitus, take place at 40 of Finland's national parks. The first event was held in April at the Nuuksio national park in Espoo, and there will be a series of similar races, walks, jogs and run events at parks across the country.
Story continues after photo.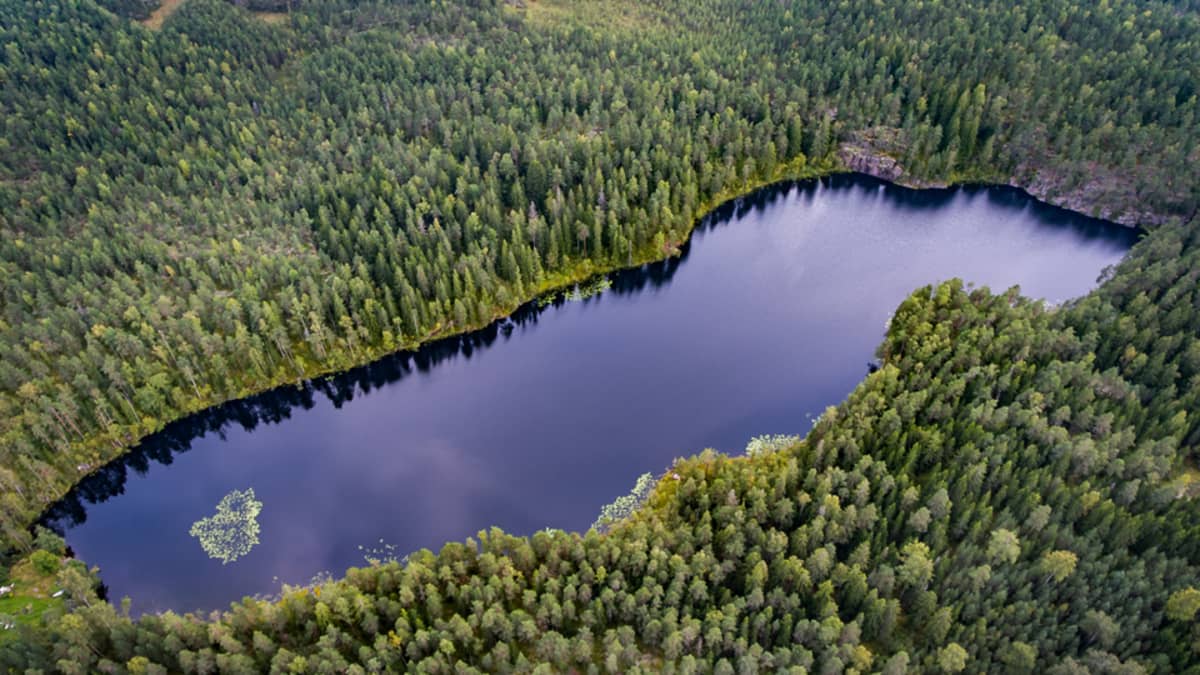 Mark Lee, who turns 40 this summer, moved to Finland three years ago from his Australian beach-town home near Sydney. He's been a trail runner for the past six years and has already discovered many of Finland's trails.
He picked up his affinity for the sport about a year after he started jogging on pavement, saying there are major differences between the two.
"When you get into the forest [in Finland] - or the bush in Australia - it's a lot more relaxing. You can take your mind away from the day-to-day stress of life and everything that's going on and you can concentrate on just being by yourself, because you're often running alone. There's no cars, there's less noise, there's no people. It's a really great way to get away from it all," he says.
Story continues after photo.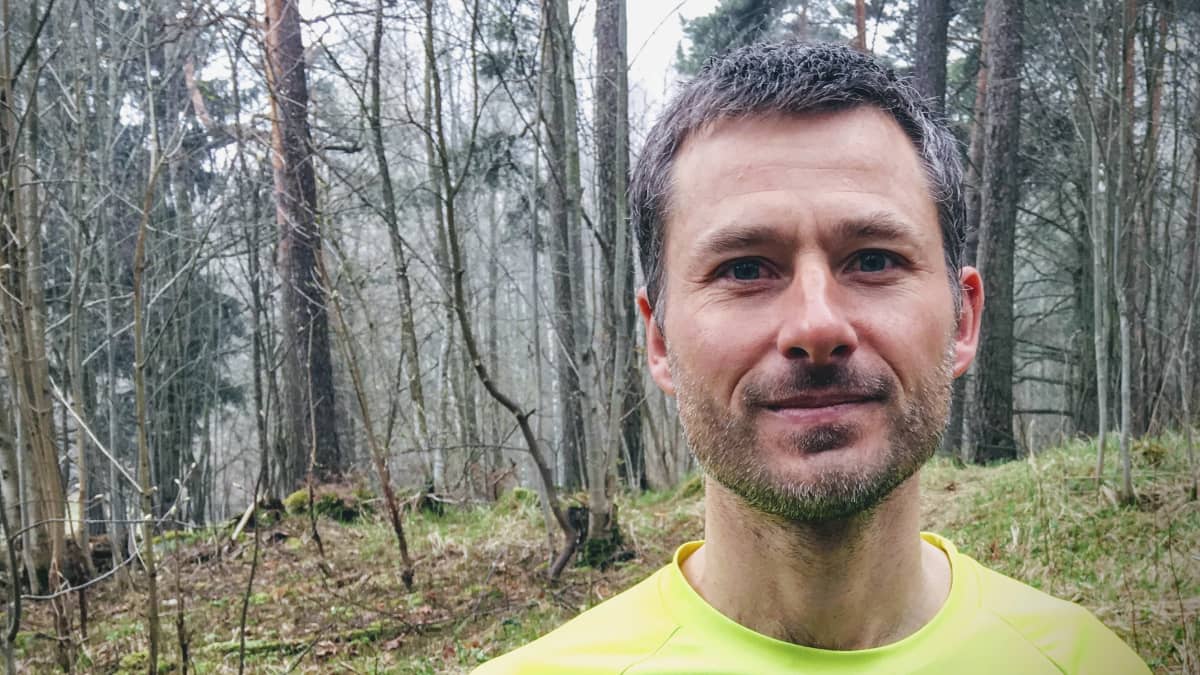 Lee, who stopped by Yle News' Helsinki office on his daily 7 km jogging commute to work one chilly morning wearing only sport shorts and t-shirt, seems like he tries to "get away from it all" as often as he can.
Apart from the physical workout itself, Lee says the forest makes him feel good. It turns out that those feelings are a direct result of exercising outdoors.
The mental health benefits of heading to natural environments like forests have been well-researched and documented. According to a 2012 University of Glasgow study (siirryt toiseen palveluun), taking regular jogs - or even walks - in the outdoors protects people against poor mental health.
Interestingly, the researchers found that exercising indoors - like at a gym - does not provide similar mental health benefits.
The study found the greatest benefits were seen in study subjects who'd exercised in woodlands and parks.
Lee runs throughout Finland's four varied seasons - including the country's icy, often-snowy winters - and says he was very excited to move here.
No snow in Australia, no venomous spiders in Finland
"I knew the trails were going to be very different [from Australian ones]. The biggest difference is during winter; where I'm from there's no snow. Here, you have to wear two pairs of gloves, and to go out in the snow and ice I even needed to buy different shoes with studs," Lee says.
"I think running outside on a day when it's lightly snowing in one of the national parks is amazing, you can't get anything near that where I come from. I've really enjoyed the winter running here, he explains.
He says another feature of jogging among Finland's trees is the ability to stop to pick wild berries.
"You know? Sit down, have some water [and berries] and just relax. That's something we don't have in Australia," he says, laughing that there are also fewer deadly snakes and spiders to be worried about, too.
Story continues after photo.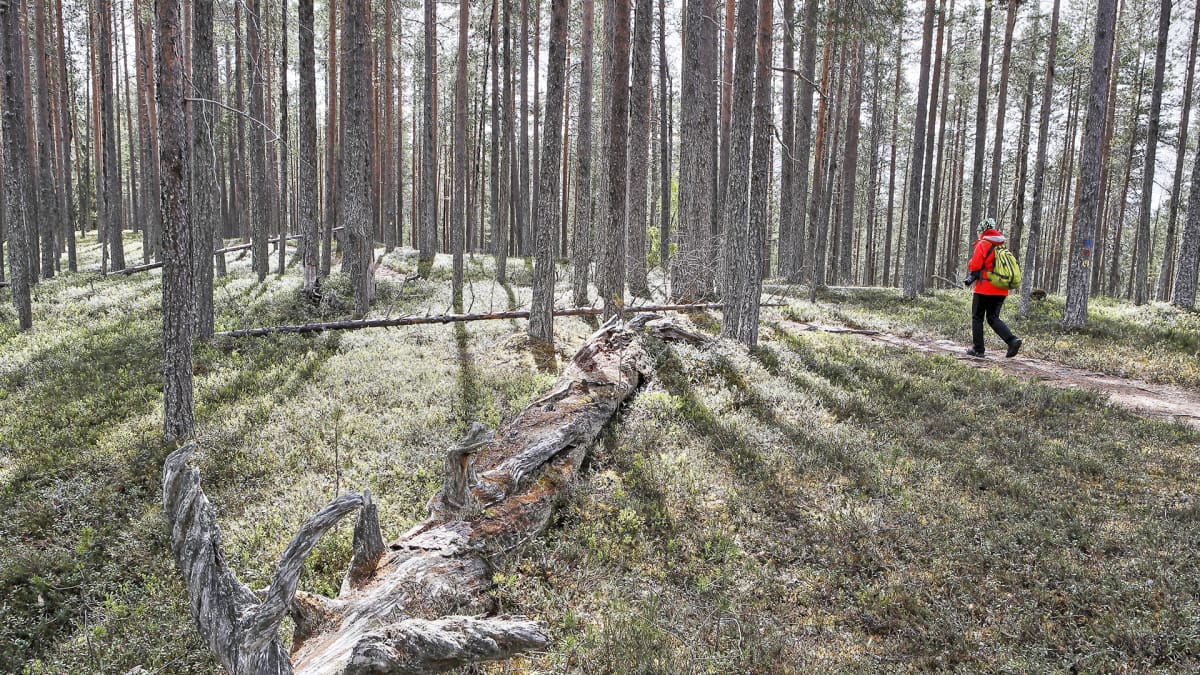 But there is other wildlife here, like the animals he meets while running through an arboreum near his home in Helsinki's Viikki neighbourhood.
"When I go running around the bay quite often I'll see forest deer, which is really nice. Right in the city," he says with amazement.
"I enjoy the competition part of trail running as well, but that's just one of the reasons I do it. It's really good to have a hobby or sport that provides some exercise and keeps you fit," he says.
Tuning out the cacophony, one step at a time
"It's nice to get away from the world of technology, phones and computers and it can be very hard to step away, and I really enjoy having trail running to get away from everything," Lee says.
According to the runner, given the amount of forests in Finland it is not a difficult task to try trail running. He cited the country's most populous city, Helsinki, as an example.
"It's really easy just to head into the central park here. There are the main trails which are smooth and really easy to run on but you still get that 'nature feel.' Then there's the much smaller trails, with the rocks and the roots that are more challenging, which are also really fun. And you can go as fast or as slow as you want," he says.
Trails to friendship
Helsinki's Central Park - while not a national park - is a massive area of protected forest and carefully-groomed trails that stretch from Töölönlahti Bay north for about 10 kilometers into neighbouring Vantaa's rolling farm fields, rivers, streams - and even more forest.
Story continues after photo.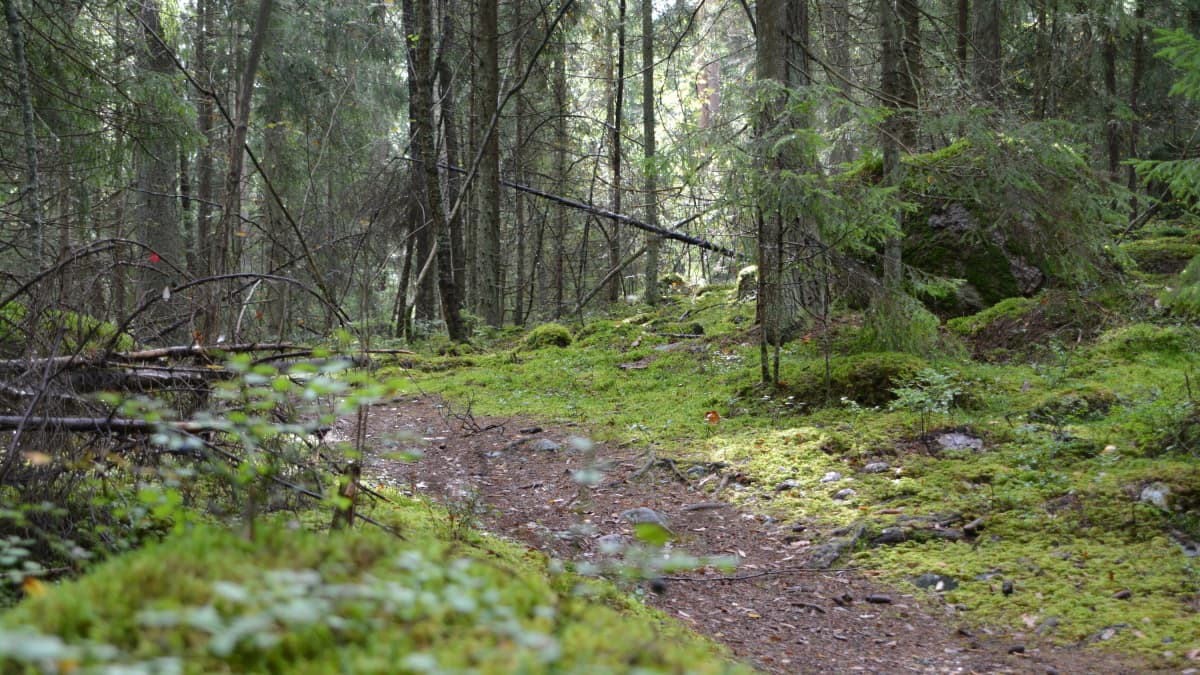 "I knew when I came to Finland that getting involved in trail running and meeting other runners would be a great way to meet new people and make friends outside of work and family - and it has," he says.
"The trail running community are some of the friendliest people," he says, explaining that he's met friends through the various clubs he's joined. They train together during the week and sometimes head to forests further afield for a race.
"We'll drive out to Ruka [in Kuusamo, more than 800 km north of Helsinki] for a competition, and it's really fun, they're great people," Lee says.