Sunday, 17 June is designated as Nordic Wildflower Day, and hundreds if not thousands of Finns will take to nature to observe and learn about the small gems dotting our surroundings.
The day has been celebrated since 1988, when Denmark started the tradition. The theme plant for this year's special day is the arctic starflower (Trientalis europaea).
Some one hundred guided tours of woodland areas and grasslands will be organised across the country by independent groups or even individuals. One such person is Terttu Rajala from the little town of Töysä in Alavus, Southern Ostrobothnia.
"People are really interested in flowers!" she says. "We've had at least ten participants and as many as 40 people join us on our trips."
Rajala adds that people of all kinds join in, of all ages and genders.
"The tours mainly focus on common species, as some people may be unfamiliar with them."
Story continues after image.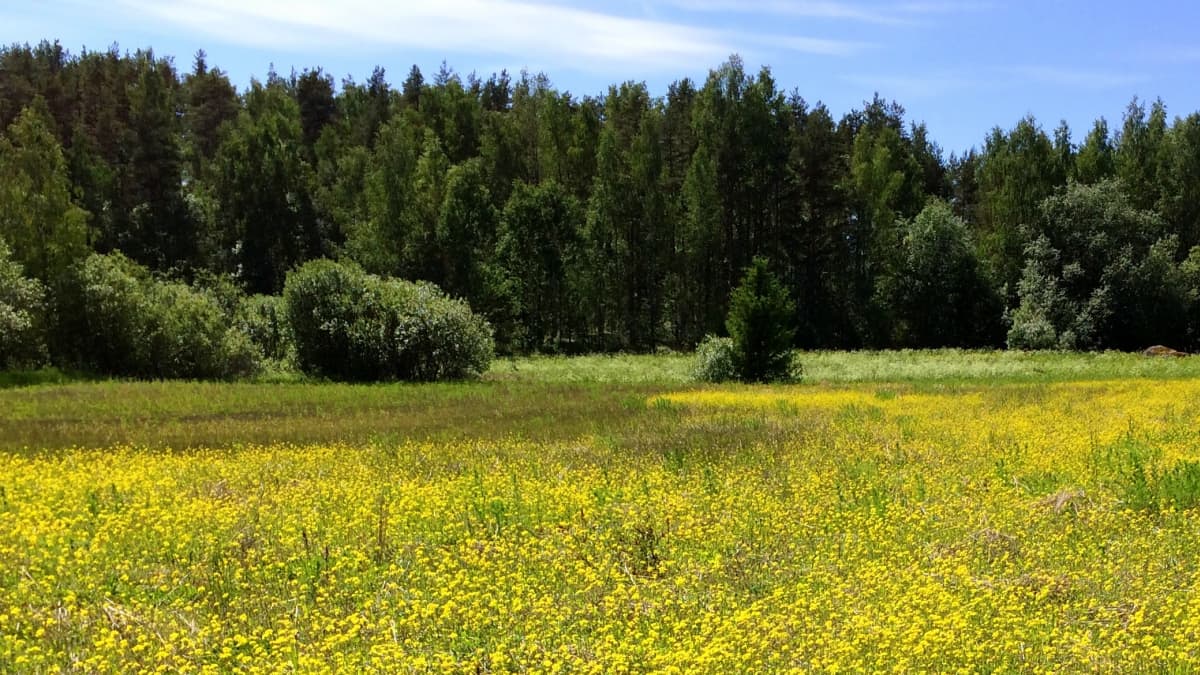 50 species a "good start"
An Yle survey on Finnish flora gathered some 85,000 replies in early June. The most commonly recognised plants were the fireweed or willowherb (Chamaenerion angustifolium) at 98 percent, and this year's theme bloom, the arctic starflower, known by 91 percent of respondents.
The most difficult species to identify was a flower so commonly mistaken for another that it is called the scentless false mayweed or false chamomile in English (Tripleurospermum inodorum in Latin). More than 30 percent thought it was an oxeye daisy.
Rajala says there is a basic list of plants that everyone would do well do know.
"Bilberry, lingonberry, tree species, the water lilies, reeds, swamp horsetails… Something like 50 species is a good start, I'd say."
Flower struggle
Many Finns can still remember the herbaria or pressed flower collections they were tasked with in primary school, a project for the summer. Rajala herself recalls the minimum requirement being 20 different plans, while an optional, more comprehensive herbarium contained 50 species. The broader assignment meant spending more time along roadsides, lakes, swamps and forests.
"Earlier generations probably remember 200-plant collections, so 50 isn't so bad," Rajala points out. "But you can break a good sweat gathering even that."
Invasive species that actively sap resources from other plant life are a constant threat to endemic plants. Rajala says her anxiousness would be alleviated if some municipalities or cities would declare themselves lupine-free regions.
"The invasive plants are a real worry, and it's very hard to get rid of them. The touch-me-not balsam plant is a real killer along rivers."
When asked her very favourite flower, Rajala brings out a list.
"In springtime it's the coltsfoot, after that the dandelion, then the cow parsley, dock, buttercups, meadow pea, harebells… There are so many! It's a book we can read from spring to autumn, something wonderful is always popping up."