Next week, student Eleanora Drifell will start her final year of high school in Korsholm, just outside the west coast city of Vaasa.
Thanks to a citizens' initiative on the matter, the Finnish parliament could consider covering the cost of student materials in upper secondary education institutions as soon as this year, but for the time being, students across the country will continue buying school supplies like books, scientific calculators and laptop computers.
"English, Swedish, psychology and social studies [books] - there are between 4-6 books per term, depending on how many courses you have," Drifell said, who adds that as for most of her friends, her parents will pick up the bill.
However, not all students are fortunate enough to have parents who can pay, according to Bicca Olin, chair of the Swedish-speaking School Student Union of Finland (FSS).
"We're seeing people being forced to stop their studies halfway through because of financial problems. There are also younger people who have selected their studies based on how much money their families have. We think that's pretty awful," Olin told Svenska Yle (in Swedish).
"When you're 15 years old, your career or educational choices should not hinge on how much there is your wallet," Olin continued.
Parliament may consider citizens' initiative this year
About a year ago, along with NGO Save the Children, FSS started gathering signatures for a citizens' initiative to make upper secondary education in Finland free-of-charge.
The groups managed to collect the required 50,000 signatures in March and the initiative was presented to parliament in May.
Story continues after photo
"We hope they can address the issue this autumn. But the timeline could be tight. If it is, we hope the matter will become one of the biggest issues of the parliamentary elections [next spring]," she said.
FSS: Vocational school costs vary significantly
According to a study by Save the Children last year, vocational upper secondary school educations cost students an average of about 2,200 euros.
"Materials for a general upper secondary school education cost about 2,600 euros, while the price a vocational school student pays depends on the [institution's] location and the curriculum, and costs anywhere between 200 to a couple thousand euros," Olin said.
According to the Save the Children study, nearly 60 percent of students said their education costs were challenging.
Drifell said that when she chose her educational path she didn't consider the cost.
"2,600 euros is quite a lot, but it isn't like you pay for everything at once; it comes gradually. But naturally it would be better if it was cheaper, of course," Drifell said.
The educational expenditures do not end with books and educational supplies, however, Drifell pointed out.
Computers required for matriculation
"For example, bus cards - I live 20 kilometres away from school so I pay about 45 euros each time I top up the card," she said. "You also need a computer [for matriculation exams], so it also costs to take those."
Drifell's family paid for her laptop but she noted that students can ask their schools for financial aid towards buying computers.
On top of required fees and expenses, there are also extra-curricular activities like travels abroad.
"You can go on class trips; trips for language, physics or chemistry that cost. They're not obligatory, you can skip them. But they are fun experiences. I went on a class trip in May to Stockholm and Denmark," Drifell said, adding that a few of her classmates didn't go on the trip, either because they thought it was too expensive or simply didn't want to go.
The FSS's Olin said there are many ways to lessen the costs of secondary education in Finland.
"Digital tools can create huge opportunities. There should be computers in schools available to all students and there should as much digitalised educational material available [to them] as possible," Olin suggested.
Vocational students often pay for tools
"It is challenging for vocational students because they have tool and equipment requirements. It would be important that [these things] are always available at school and can be borrowed - even for homework. These days many vocational schools expect students to buy their own chef's knives and hairdresser's scissors themselves," Olin said.
Story continues after photo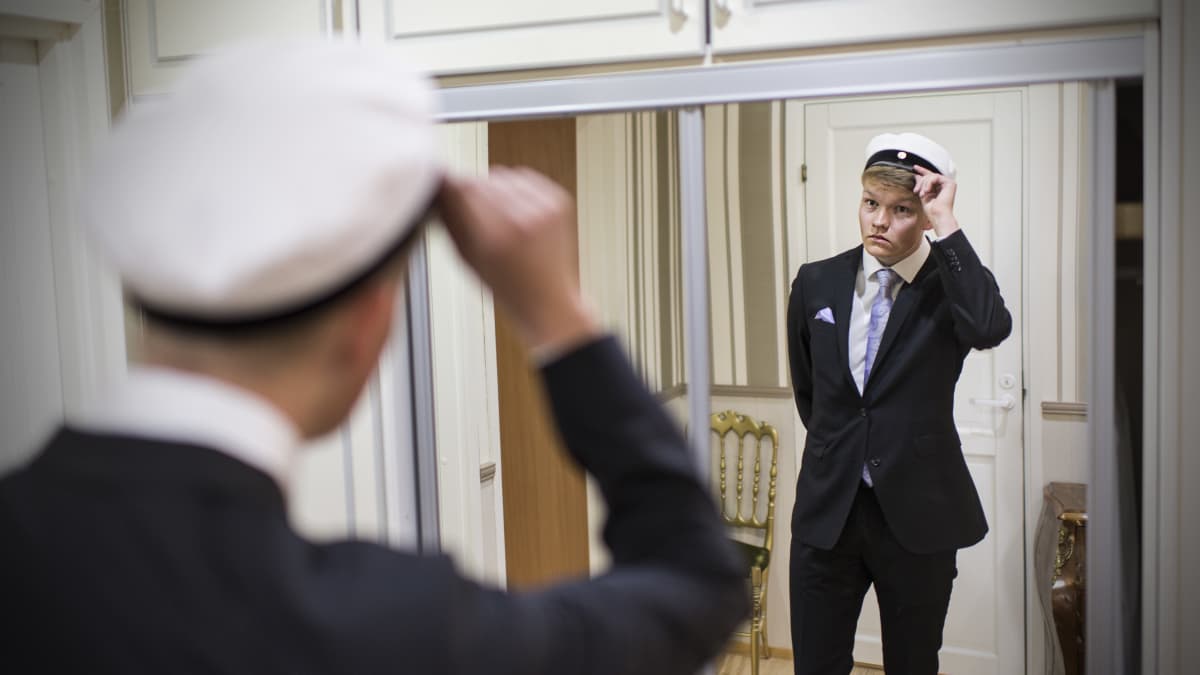 When asked where the funding would come to make high school more affordable for students and families, Olin said the issue is a question of values.
"It is simply something we need to prioritise on a societal level. This is an investment in education and by doing so we can enable everyone to carry out their studies to completion. That way we'll avoid marginalisation and save money in the long run. A marginalised youth costs society about a million euros," Olin said.
Ways students can save
Next week some 65,000 youths will embark on upper secondary level educations in schools across Finland. They will either pony up for needed books and learning tools themselves, or seek student financial support from the government.
According to Drifell, it's a good idea to buy used textbooks.
"Now that a new curriculum is out, last year's books are available to buy used. They're much more affordable," Drifell said.
Olin agreed with that money-saving tip, saying that used textbooks are available online, often sold via social media groups. In regard to saving on vocational studies, Olin recommended that students ask their schools to see if special arrangements can be made.
"There are so many creative solutions that can be found at school," she said, explaining that buying items like computers, scissors and other tools in bulk can save a lot of money.
"But of course that demands the involvement of students, parents and teachers," Olin said, pointing out that local politicians and decision-makers are also able to put funds aside towards education.
Edit on September 28 at 2:37 pm to correct mentions of secondary school with the term upper secondary school, and to clarify that the schools themselves do not cost money, but that the families of pupils pursuing upper secondary school education are responsible for buying any materials associated with their school attendance, such as books, laptops and bus tickets out of pocket.