Finnish President Sauli Niinistö met with his Russian counterpart Vladimir Putin on Wednesday in the Black Sea resort town of Sochi. As talks began, Putin said that Russia is ready to participate in an Arctic Summit initiated by Finland.
Following the discussions and a working lunch, the presidents held a nearly hour-long joint press conference at Putin's residence on Wednesday afternoon.
The Russian state news agency Tass quoted Putin as saying that the two countries will expand cooperation on addressing environmental problems.
"We have discussed issues that interest the citizens of Finland and Russia, interest in the truest sense of the word, as they concern all our nationals - I mean nature protection action and our joint actions to protect the environment," Putin said at the press conference, mentioning Finland's participation in a program to rehabilitate the Krasny Bor hazardous waste landfill site outside St. Petersburg.
Story continues after photo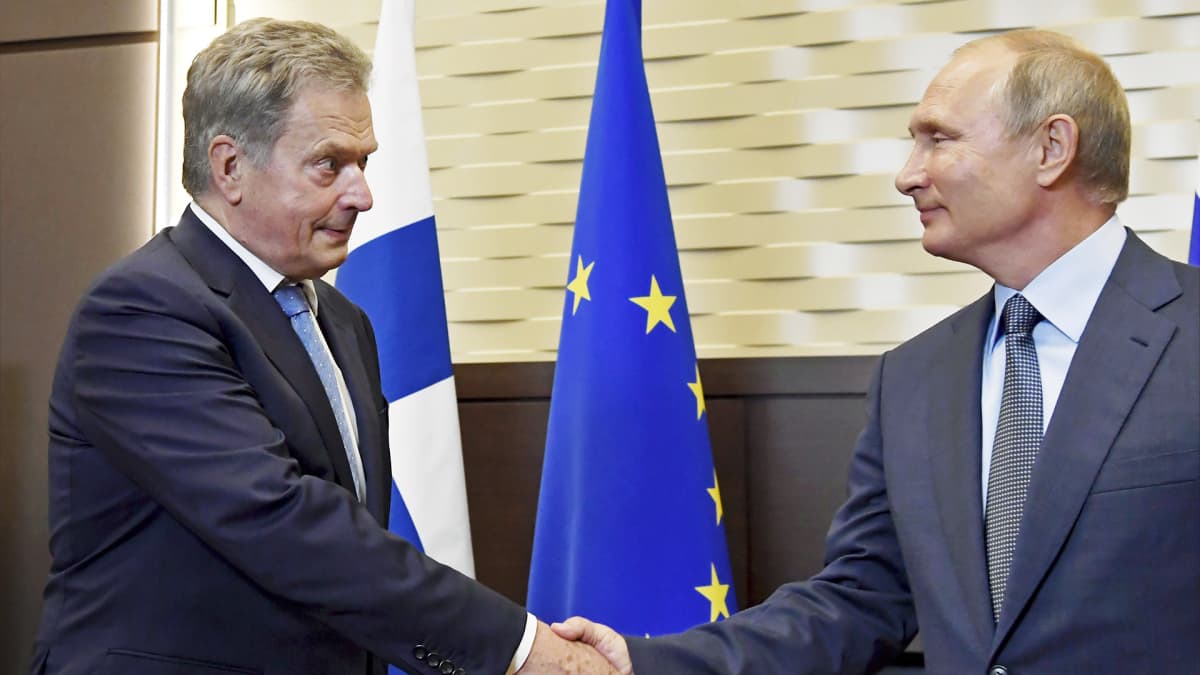 Putin also said that bilateral trade expanded by 37 percent last year and by another 27 percent in the first half of this year, adding that tourism between the two countries grew by 15 percent last year.
Syria, Ukraine and the Arctic
The two talked about aviation safety and the use of transponders by planes flying over the Baltic Sea, a concern that Niinistö has repeatedly brought up. He said that progress had been made on the issue with the involvement of the UN's International Civil Aviation Organization (ICAO).
As expected, Putin and Niinistö also discussed Syria, Ukraine and the Arctic.
"We touched on the issues of settlement in Syria and south-eastern Ukraine," Tass quotes Putin as saying, adding that they would "discuss these problems...in more detail" later.
Putin also took the opportunity to criticise US sanctions against Moscow a day after Washington warned that more "economic pain" is coming.
"Sanctions are actions that are counterproductive and senseless, especially against a country like Russia," Putin said in Sochi.
The two presidents last met just over a month ago, before the Putin-Trump summit in Helsinki on July 16th.
Putin on NATO missiles
According to Tass, Putin also spoke about the increased presence of NATO equipment and troops near Russia's borders.
Following a question from a Finnish reporter about the topic the Russian leader said NATO military infrastructures were moving towards Russia's borders and that the number of NATO gear, personnel and military exercises were growing.
"Naturally, we have to keep an eye on what is going on there and to strengthen our infrastructures. We must respond to the emergence of components of the US missile defence systems near our borders," Putin said, adding that those missile defence systems could be used for launching intermediate range missiles, according to Tass.