Last spring, Finland's sawmill industry said that pulp mills' growing hunger for wood and the rising price of raw lumber had cut profit margins to almost nothing. It warned that some sawmills might have to shut down. That has not happened, though.
"The situation has improved thanks to better prices for our products and growing markets for by-products," says Kai Merivuori, managing director of the Finnish Sawmills Association.
He says that exports to Asia and Europe are keeping Finnish sawmills alive.
When asked where the most room for growth is, Merivuori replies, "China, China and China."
Finland's biggest private sawmill firm, Versowood, posted 7.3 percent year-on-year growth in turnover during the second quarter of this year, with profits also up.
Sawmills Association chair Ville Kopra remains cautious, though, noting that there are various reasons for uncertainty on the market.
Versowood's key markets are in Europe and Asia, with China accounting for 11 percent of exports. It also sells to Japan, Vietnam and to India, where Kopra expects demand to grow significantly over the next five years.
Has 'the golden age of wooden construction' passed?
The domestic market accounts for about a quarter of the sawmill industry's sales, in Versowood's case 44 percent of turnover. Kopra would like to see a sharp boost in domestic sales.
He says that more specialised training in wooden construction would spur more use of lumber in building. Kopra also calls for municipalities and the state to encourage the use of Finnish timber in construction.
Story continues after photo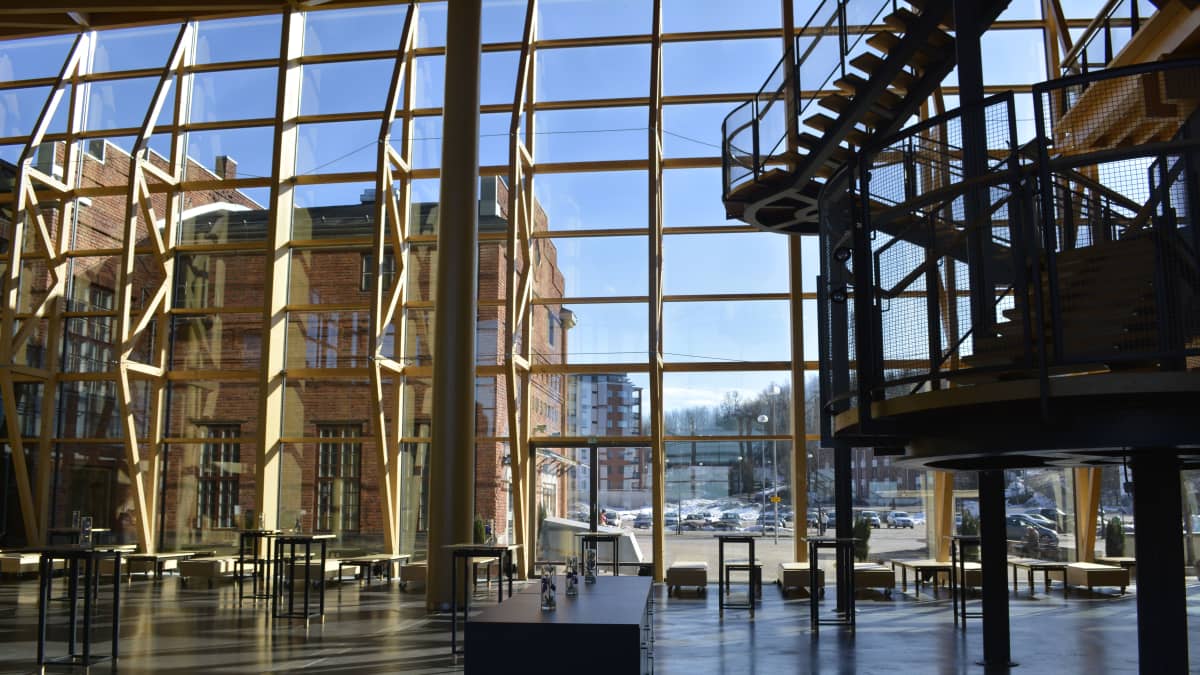 "The golden age of wooden construction seems to have been in the 1990s, when major public structures like [Lahti's] Sibelius Hall were built. Now that there is more emphasis on ecology and calculating carbon footprints, public procurements should take into consideration the durability and lifespan of wood rather than just its price," Kopra tells Yle.
Merivuori says that in many countries where Finnish sawmills sell their products, governments are actively encouraging the use of wood in public construction projects.
Vying for raw material
Finland's sawmills use almost entirely domestic timber – and increasingly have to compete for it with the pulp and paper sector, which has been making large investments and mill expansions.
Tomi Salo of the Finnish Forest Industries Federation, an umbrella group for the broader sector, says there would be enough raw material for all companies if logging were to be expanded. The lobby group estimates that some 15 million cubic metres more wood could be taken from Finland's forests annually – although many biologists and environmental groups argue that expanded logging would be unsustainable.
Salo notes, for instance, that about one tenth of the country's privately-owned woodlands are owned by the estates of people who have died, but argues that legislation makes it difficult for these forests to be logged. Under current law, shareholders in an estate must unanimously approve such moves.
Kopra says that logging is also hampered by an insufficient network of logging roads and a shortage of forest vehicle drivers. On the positive side from the industry's point of view, he says, digitalisation has made it easier for forest owners to organise logging bids online.
The forest products industry has been a mainstay of the Finnish economy throughout the country's century of independence. In 2015, the Natural Resources Institute Finland (Luke) reported that 73 percent of Finland's land area is covered in forest, compared to the EU average of 33 percent.