Prime Minister Juha Sipilä says that in light of the landmark UN climate report issued on Monday, it is clear that Finland must do more – and faster – to help limit climate change.
In a blog post on Monday afternoon, the Centre Party premier says that the measures needed to lower emissions will not all be easy for Finland.
For that reason, Sipilä says he will invite representatives of all the parties in Parliament to a roundtable discussion in November. It is to be led by the Finnish Climate Panel, an independent, interdisciplinary think tank of top-level Finnish scholars. The aim, he says, is to reach the broadest possible parliamentarian consensus on Finland's climate policy.
"In order for the decision-making to be sufficiently long-term, it is essential to carry on a dialogue over government and opposition [party] lines," Sipilä wrote.
Sipilä's three-party centre-right government's legislative term ends next spring.
Sipilä praised the climate decisions made by his government, but added that "these measures will not however suffice". He pointed out that the need to lower emissions is creating a vast market for new technological solutions. This, he said, could offer an opportunity for Finland to emerge as a "superpower" in the fight against climate change.
IPCC: Time is running out
According to the report by the Intergovernmental Panel for Climate Change (or IPCC), avoiding global climate chaos will require an unprecedented transformation of society and the world economy. It warns that time is running out to avert disaster. Earth's surface has already warmed by one degree Celsius – and is on track toward an unliveable rise of 3 or 4 degrees unless urgent action is taken, warns the IPCC.
At current emissions levels, we could pass the one and a half degree marker as early as 2030, it predicts. The massive report calls for radical cuts in energy consumption and a rapid shift away from fossil fuels.
Environment minister: "No possibility" of stricter target
Earlier in the day, another Centre Party cabinet member, Minister of the Environment, Energy and Housing Kimmo Tiilikainen, appeared to downplay the report's findings. Speaking at a climate seminar in Helsinki, Tiilikainen said that Finland would not be able to step up emissions reductions in the near future.
Story continues after photo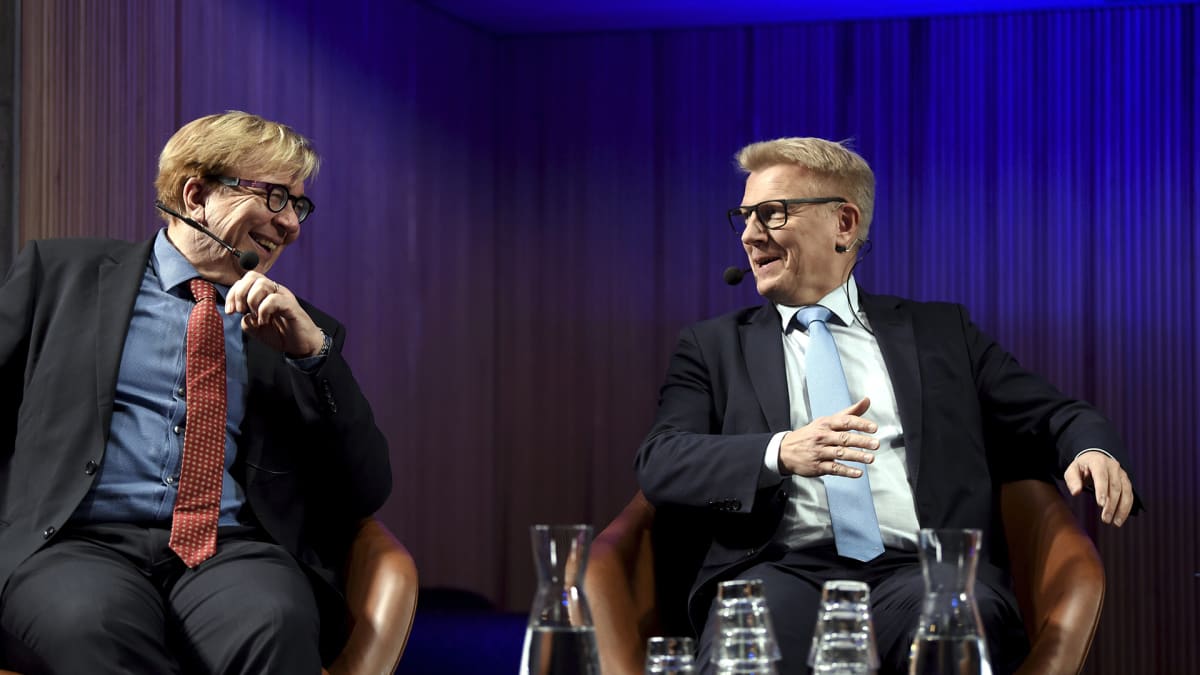 He said that Finland's emissions cuts would still be aimed at the old target of limiting warming to two degrees Celsius rather than 1.5 degrees as strongly urged by the IPCC report. It says this could only succeed if worldwide net emissions can be brought to zero by 2050.
Asked whether Finland will adjust its target for reductions by 2030, Tiilikainen replied: "There is no possibility of that in the coming months. It's a longer-term goal. There must be solutions. It doesn't help to just throw a target out there," he said.
Tiilikainen – whose Centre Party traditionally draws much of its support from farmers and forest-owners – also brushed off any suggestion that logging should be curtailed due to forests' crucial role in absorbing carbon, as suggested by Finnish Climate Panel chair Markku Ollikainen, who also spoke at the seminar.