Thousands of people showed up to march for stricter climate policies in Finland on Saturday, after a report from the UN's IPCC said that drastic measures are necessary to avoid catastrophic environmental damage. Participants in "The Time to Act is Now!" demonstration called on political decision-makers in Finland to quickly introduce stringent measures to limit global warming to 1.5 degrees Celsius.
The march left from Helsinki's Senate Square at 3 pm, moving along several streets in the city centre before arriving at the Parliament Building.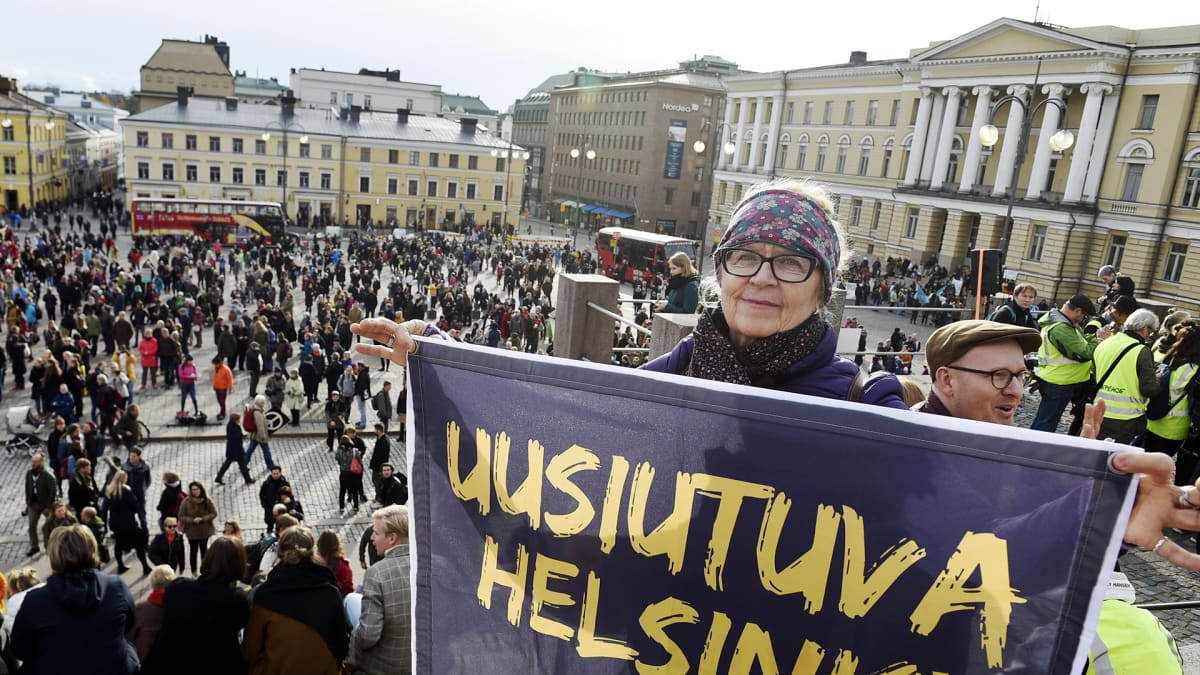 Because the event attracted many more people than were initially expected, the police made the decision to halt traffic along some routes in the area for the duration of the march.
"It was larger than we had expected, but nothing out of the ordinary," said Helsinki's deputy police chief Heikki Kopperoinen. "Things went well; there were no problems as far as the police were concerned. The marchers stayed on the route they had reported ahead of time."
Researcher: Spring "election on the environment"
Helsinki University researcher Tero Toivonen said the large number of people who turned out for the event shows that the public is starting to understand that ambitious changes are necessary if we hope to mitigate global warming. He even ventures to say that the upcoming parliamentary elections in April 2019 will be an election on the environment.
"Everyone has joined in the demand that something needs to be done now. We are definitely seeing more talk like this from the politicians," he said.
The event's website demanded that the next parliament commit to making Finland fossil fuel-free by the year 2035 and ending the expansion of peat bogs and logging in Finnish forests, among other things.
Over a dozen groups helped to organize the march, including the EHYT Finnish Association for Substance Abuse Prevention, FEE Suomi, Greenpeace, the Student Union of the University of Helsinki, the umbrella development group Kepa, The Finnish Nature League, Friends of the Earth, Plan Suomi, Protect Our Winters Finland, Save Pond Hockey, The Finnish Association for Mental Health, The Finnish Association for Nature Conservation, UN Youth, WWF Finland, and the Finnish Sámi Youth Organization, among others.