Is the news you read produced by responsible journalists? How do you know if the radio and television broadcasts you rely on follow good professional practice?
Answering those questions is easier for media consumers in Finland since the country's Council for Mass Media (JSN) launched a "Responsible Journalism" campaign earlier this year.
As part of that effort, the Council provides audiences with a definition of what responsible journalism is and what readers, listeners and viewers have a right to demand from the media in terms of professional ethics (link to rights in Finnish (siirryt toiseen palveluun)).
To further ease the way, the Council for Mass Media has commissioned a responsible journalism logo that can be displayed by media outlets which commit to observing its detailed 35 point set of guidelines for journalists.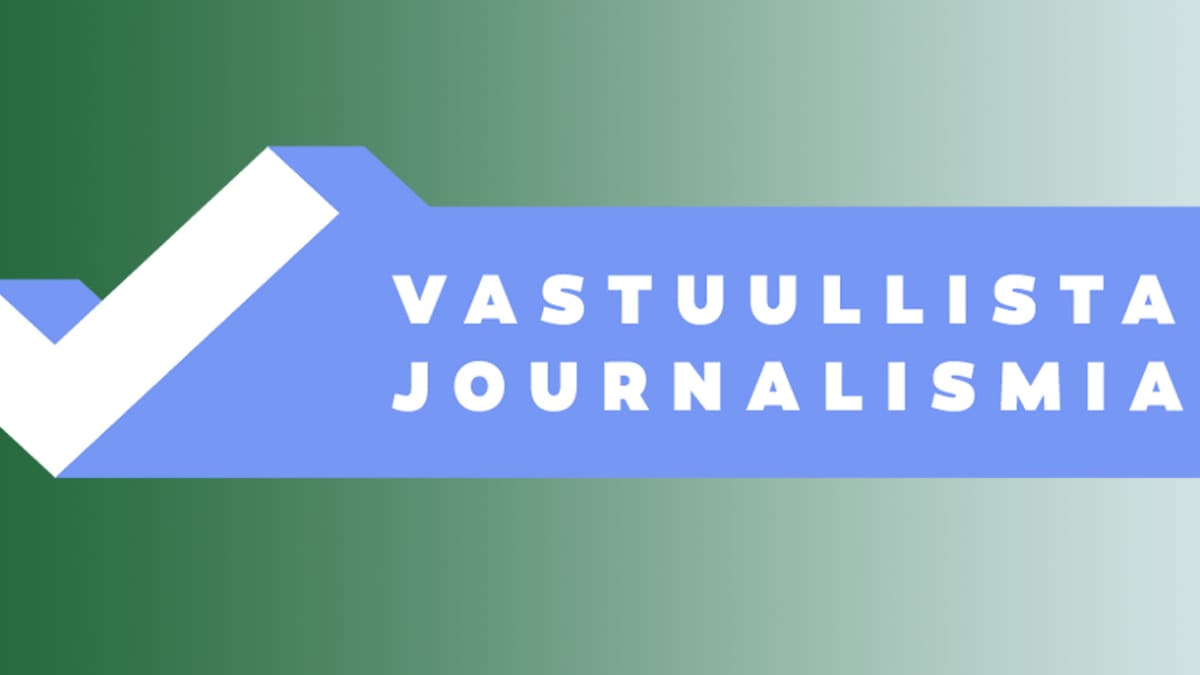 This week and next, media production companies, include the Finnish Broadcasting Company, Yle, are highlighting the Council's campaign, and the right to ethical, responsible journalism.
Quality not always assured
The responsible journalism logo is about adherence to ethical practices, not necessarily quality. As the Council for Mass Media points out, that determination is something that depends on what each individual means by "quality".
Responsible journalism encompasses more than hard-hitting investigative news reporting. It can include entertainment news, celebrities watching, and talk show chat. But, these types of reporting can and should follow the same professional guidelines.
Self-regulation
The Council for Mass Media was established in 1968 by publishers and journalists in the field of mass communication. Its task is to interpret good professional practice and defend the freedom of speech and publication.
The JSN does not exercise legal jurisdiction. However, anyone who considers that there has been a breach of good professional practice by a media outlet committed to the JSN code may bring this to the attention of the council. If and when it is established that good professional practice has been breached, it issues a notice of the offense which the party in violation must publish.
A recent court case against the founder of the anti-immigration news websites MV-Lehti and Uber Uutiset (which did not sign up to the JSN code) was exceptional.
Media Council chair Elian Grundström says that she cannot recall a single instance in which a media outlet in Finland that has committed to JSN guidelines rejected a ruling in case of a breach of professional ethics and refused to publish the decision against it. No media company has ever resigned from the council because it disagreed with one of its rulings.
As a part of the ongoing responsible journalism campaign, on Wednesday from 10 AM to 12 noon, Yle is opening up its news and current events operations to let audiences see how its reporting is produced. A live stream on Yle Areena will take viewers into different departments at the main broadcasting centre in Helsinki's Pasila district, regional centres, and at offices abroad.