Experts predict that global climate change will continue to bring increased rainfall to northern countries like Finland.
For example, last August - after weeks of no rain at all - the streets of southern cities such as Lahti and Hämeenlinna were flooded by heavy rain that overwhelmed drainage systems.
Helsinki has also had its share of difficulty dealing with excess rain. The problem is expected to get worse, because continued construction of new roofs, roads and pavement-covered yards cause rainwater to be funnelled into the city's drain systems - water that would otherwise be absorbed into the ground.
Story continues after photo.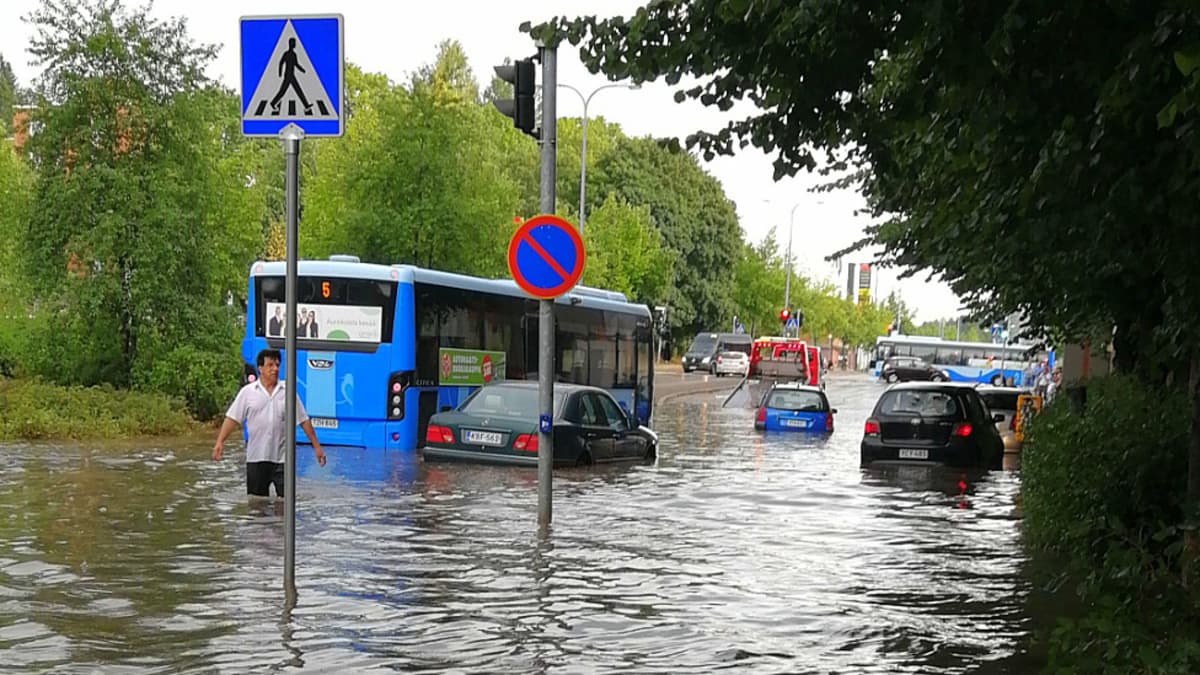 There is, however, a way cities can reduce excess overflow while still being able to build new structures -- using green roofs.
Green roofs - also called living roofs - involve cultivating vegetation on waterproofed roofs to absorb excess rain. Like a sponge, they soak up precipitation and prevent it from running into - and overwhelming - street sewage systems.
These roofs are often covered with stonecrop (sedum) plants that not only absorb rain but also help keep a building's temperature cooler in hot weather.
Two years ago Helsinki city councillors set in motion a strategy for increasing and improving the use of green roofs. The strategy included a list of eight measures to boost construction of the roofs as well as to improve their quality.
However, two years later, more than half of those measures have not yet been addressed.
Deputy mayor: "We need to get our act together"
The city's deputy mayor Anni Sinnemäki said that she plans to change that.
"It seems that we need to get our act together regarding how the city can advise and follow up on the benefits and the implementation of green roofs," Sinnemäki said.
"I will take this up with the people who have crucial roles [in the matter] and ensure that those measures are implemented," she said.
The concept of green roofs is not a new one for Sinnemäki, who along with her Greens party colleagues Mari Puoskari and Emma Kari presented an initiative to expand their use six years ago.
Although it took several years for the city to make any progress on that initiative, and despite slow implementation, Sinnemäki said she is more pleased than disappointed about progress so far.
The use of green roofs has become part of daily life in one Helsinki neighbourhood in particular, Kuninkaantammi, where several low-rise structures are covered in the thick, green vegetation.
But other areas, like atop newly-constructed apartment buildings in the city's Kalasatama district, earlier plans to build green roofs have not taken shape.
Story continues after photo.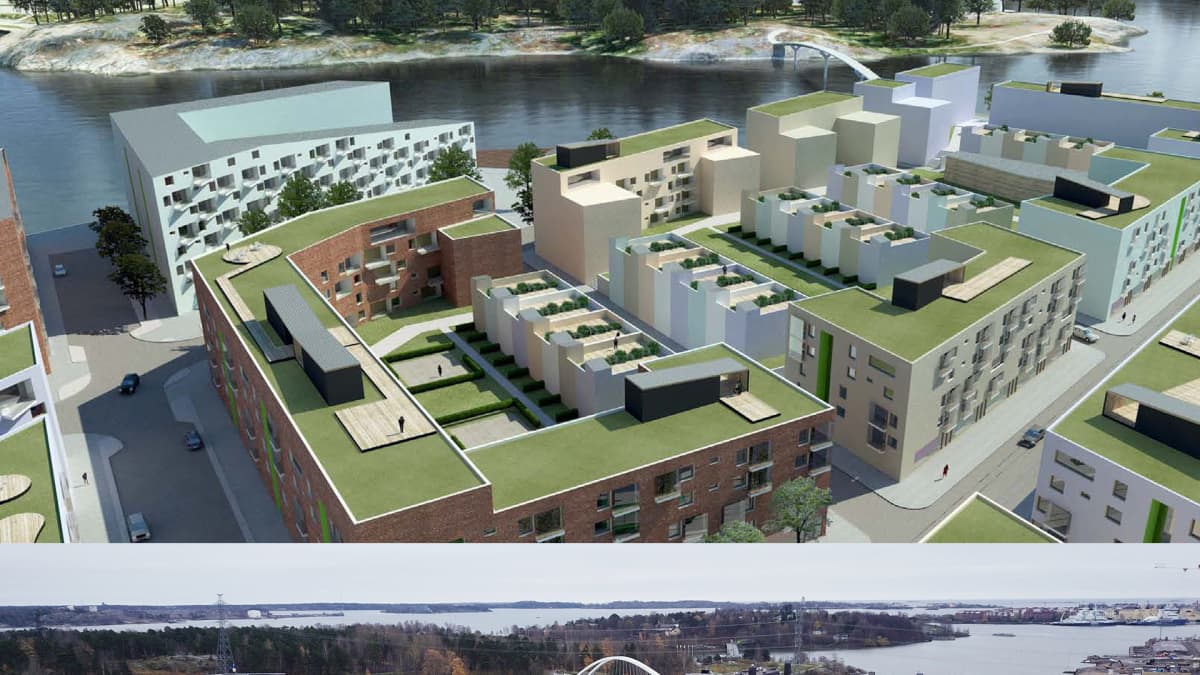 Sinnemäki showed Yle a list of 46 buildings and properties that she hopes will be outfitted with the absorbent, green roofs.
One of the most ambitious is an apartment complex under construction in the Pasila district, half of which will be covered by green roof, she said.
"It will be an entirely different situation in two to five years. There will be significantly more green roofs in the city," Sinnemäki said.
However, Helsinki is moving forward with their measures to expand the use of green roofs. According to the city's own estimates, some one-third - or up to half - of roof surfaces slated to be built will be green roofs.
Another of the green roof measures Helsinki has partially implemented is the construction of green roof prototypes, for example at the Vihreistä vihrein (Green to Greenest) apartment building on the city's recently-developed urban island of Jätkäsaari. The block of flats not only features a green roof, but also green walls and interiors.
City planner cautious about green roofs
The new, taller buildings in Kuninkaantammi are outfitted with metal gable roofs which catch and drain off rainwater like any other surface, but the yards and surrounding drainage infrastructure have been planned to keep rainwater levels under control. A number of smaller storage-type buildings in the area have been covered with plant life.
Story continues after photo.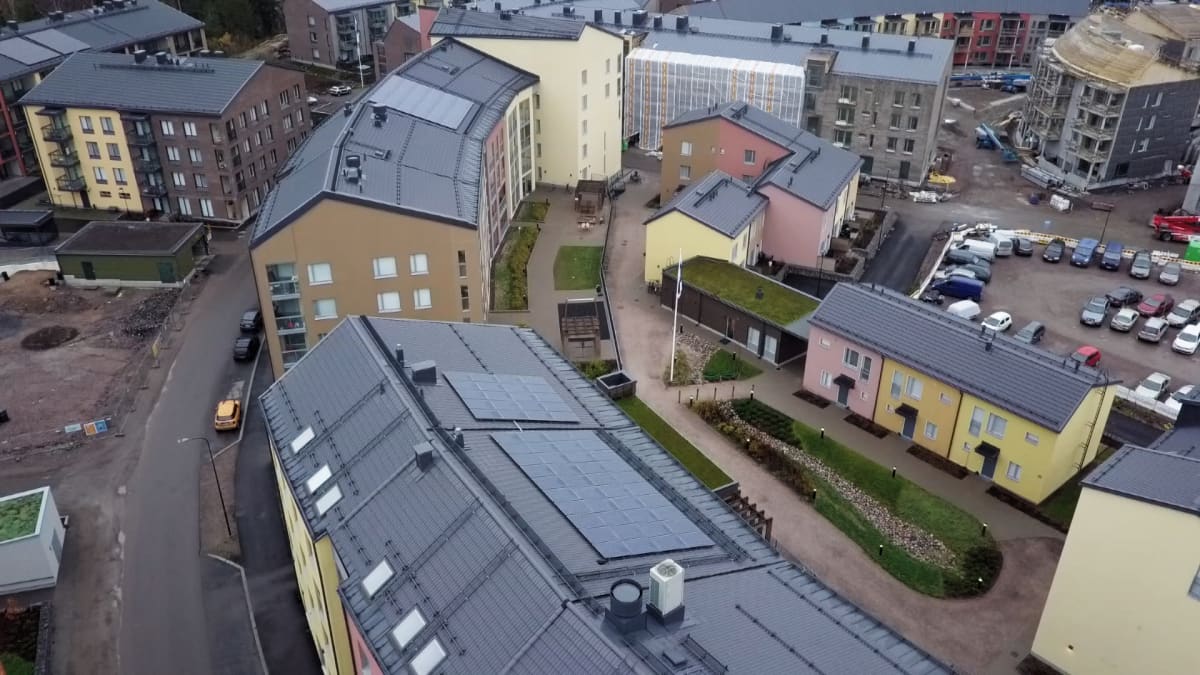 The head of the city's planning office, Marja Piimies, said that's a good solution, saying that she'd prefer to see plants growing in the ground rather than on roofs.
"We need more experience with green roofs. For example we have no experience in how construction sites handle moisture or how construction [of the roofs] will be able to handle it. One cannot make planning decisions based on things we do not have research data about, in order to be able to build things that actually last," Piimies said.
Even though green roofs are being used successfully in cities around the world, Piimies said she first wants to see the results from ones now being built in Helsinki.
"Green roofs collect water and freeze in the winter, [these issues] must be tested and researched under our [local] conditions," she said.
Eight years of Finnish research
However the study of green roof technology has indeed been carried out in Finland, primarily by a group at Luke, the Natural Resources Centre, including several researchers from the University of Helsinki.
The group has been conducting interdisciplinary research on these roofs for the past eight years, while their first test green roof was built in 2012. The group has also examined green roofs experiences and experiments in countries like Sweden, Norway and Canada.
Helsinki University researcher Marja Mesimäki and her colleagues said they think a well-planned green roof provides more possibilities than problems. They said green roofs shield buildings against UV radiation and helps avoid temperature-related structural problems. A German study also found that the lifespan of green roofs can be twice as long as traditional ones.
"It seems that [Helsinki's] planning chief has not acquainted herself with our research," Mesimäki told Yle.
Story continues after photo.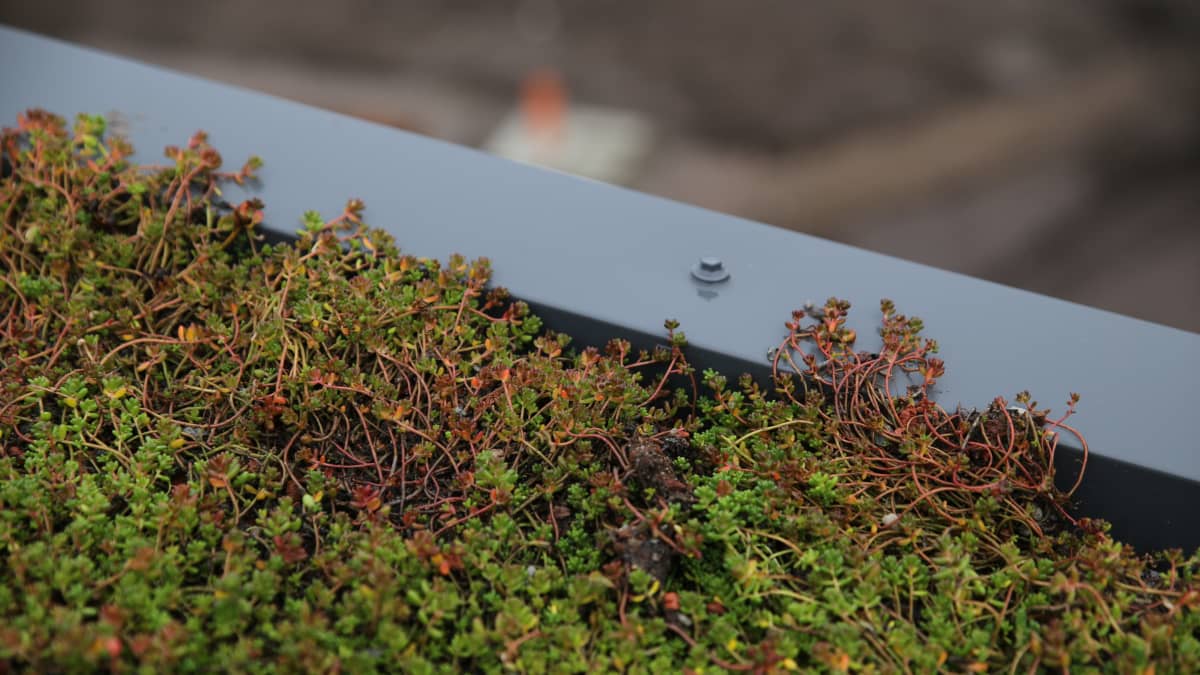 "If a roof is poorly-built it will leak. It doesn't matter whether there are plants on it," she said, though she conceded that it is more difficult to pinpoint eventual leaks in one that has vegetation planted on it.
However, new technology developed in the US can be used to pinpoint leaks without having to tear out the rooftop plant life.
City planner Piimies said she is also concerned about eventual maintenance issues regarding green roofs.
"One has to ensure that the roofs will be maintained in the future as well, because the material is a living substance and will not last unless it is cared for. That requires work and a dedication to do that work," she said.
Researcher and entrepreneur Taina Suonio said that greened rooftops would need to be inspected annually or at least every other year, but said that is true about any types of roofs.
"Vegetation on roofs does not cause an increase in problems or work," Suonio said.