Helsinki City Transport (HKL) handed over five antique trams to new owners on Monday after a competition to see where the decommissioned vehicles would be best suited.
The HKL competition prompted 94 applications from across the country to receive the trams free of charge. Three of the trams will remain in Helsinki, while two will be transported to the city of Mikkeli in Eastern Finland. The recipients must pay for the relocation themselves.
HKL intends for the rest of the streetcars to help promote innovative urban culture through respect for the old machines.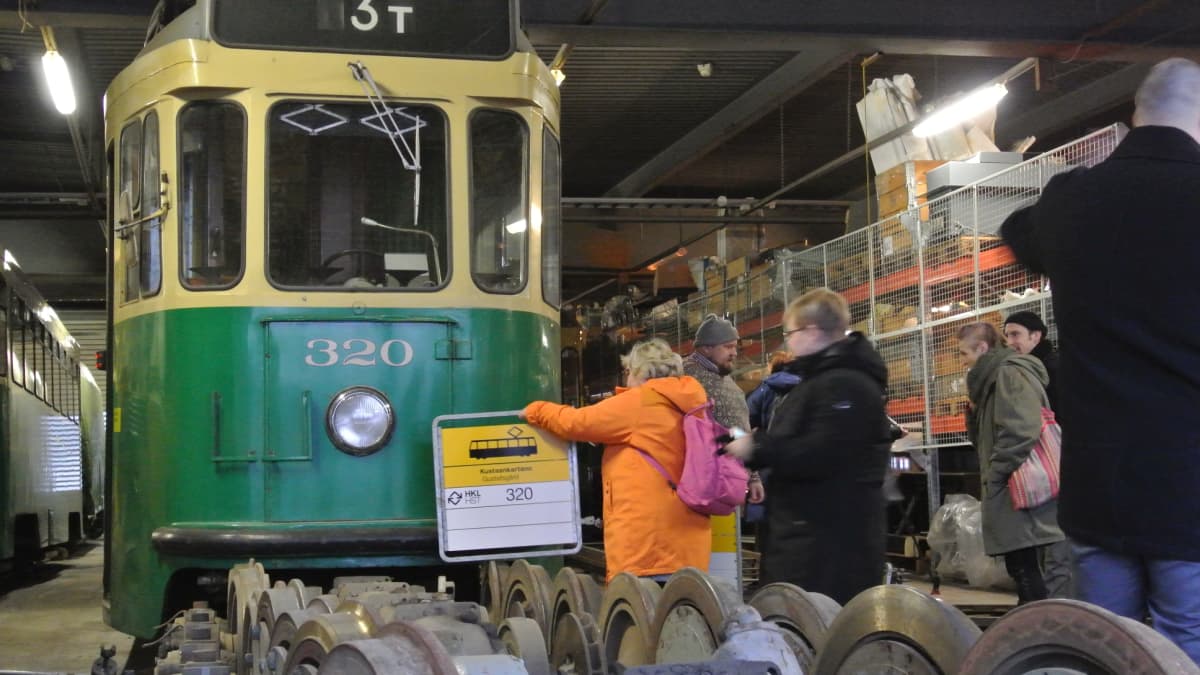 HKL CEO Ville Lehmuskoski handed over the trams to the recipients in a small ceremony on Monday. The new owners are tram appreciation society Stadin Ratikat, which organises museum tram rides in Helsinki; the Kustaankartano care home for the elderly; academic collective Allegra Lab and the Helsinki Distilling Company jointly; and finally the city of Mikkeli.
"We liked Mikkeli's suggestion the most," said Lehmuskoski.
The two trams, from 1958 and 1959, will be placed on display in the Mikkelipuisto park. A small segment of tram tracks is included.
City technical director Jouni Riihelä says he is overjoyed that Mikkeli will now become a "tram city".
"We'll be using these venerable trams for positive marketing for our city, with a glimmer in our eye," he said. "We already have a grid system and lots of urban culture – all we needed for a trifecta were these tram cars."
Culture hub, nursing home
Three trams will remain in the capital.
Wooden tram car number 91 from 1923 will find its way to the Teurastamo cultural centre. It will be used for experimental art and science exhibitions and performances, as well as a potential nighttime karaoke experience.
Car number 320 went to the Kustaankartano care home, where the elderly inhabitants can soon take a walk down memory lane thanks to the new piece of history.
"Two of our customers used to work as tram conductors back in the day," said service centre chief Tarja Sanio. "I hope they will be well enough to visit this tram soon."
The oldest tram is from 1916, and will be professionally restored so that Stadin Ratikat can use it on museum tours.