Finland's Prime Minister, Juha Sipilä,has lauded the Slush startup event as one of the highlights of the calendar as thousands of participants descend on Helsinki during one of the darkest weeks of the year.
The event, which is named for the grey matter that usually cakes the city streets in the winter months, is a cause for optimism among Finland's movers and shakers.
Slush organisers want to drive home the point that tech entrepreneurs are today's rock stars.
"This is nothing like the investor shows or business fairs that I've seen," one UK tech startup said, referring to the pop concert ambiance.
Attendees arriving at the giant, dark caverns of the Helsinki Exhibition and Convention Centre are greeted by fog machine smoke, the halo of neon lights, and thumping techno beats.
"I'm glad I upped my epilepsy medication this morning," one American attendee told Yle News amidst the pulsating strobe lights.
Participants are required to wear wristbands, with reporters collecting their accreditation ahead of the event expected to wear the single-use plastic wristbands for days in the lead-up to Slush, arguably adding to the concert-like atmosphere.
"We've had trouble with people abusing their media passes," one Slush student volunteer told Yle News last Saturday.
(Story continues after photo)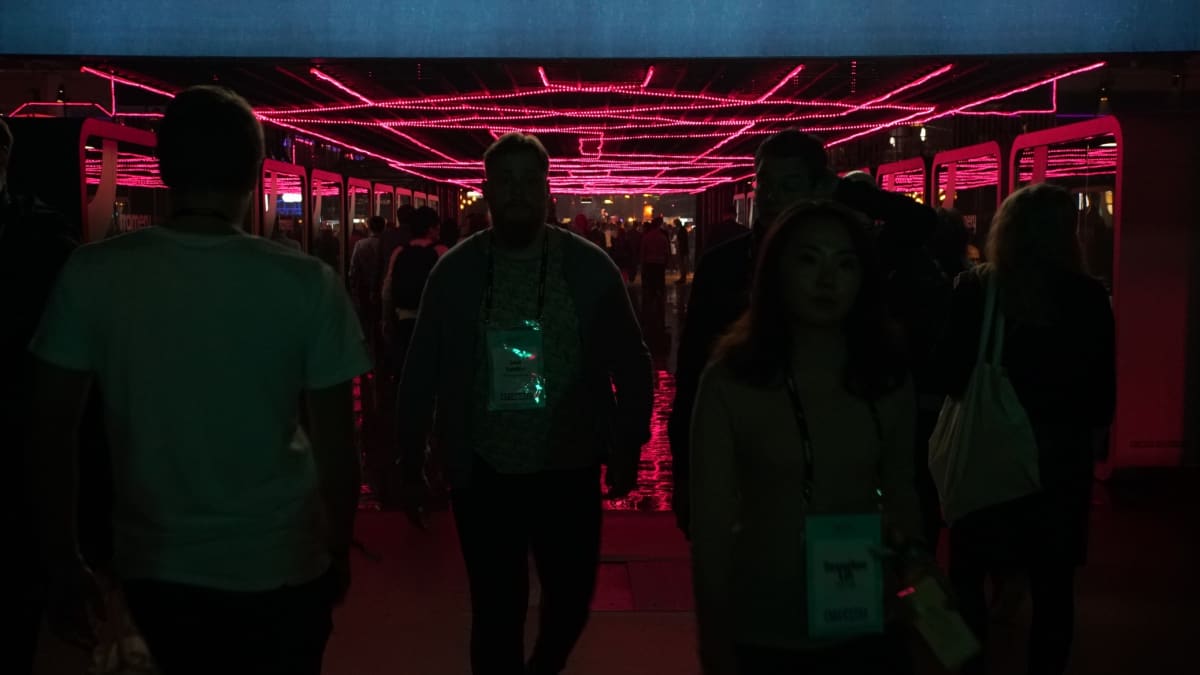 "This is almost the best day of the year," Sipilä told Yle News. "I have been here every year. This is very important to see - the entrepreneurship of students and young people. This is something we [Finland] really need."
The Oulu MP, who made millions when he sold his IT business in the 1990s, said that the main positive to Slush is the chance to meet important figures from around the world.
"Of course there is a gain but I am looking to the future - young companies connecting with finance and networking with other people - this is very important for the government," said Sipilä.
Finland has worked hard to overcome the fall of mobile giant Nokia, with multiple startups like gaming firm Supercell and the annual Slush event helping bring together the tech and startup scenes in the country.
Super networking and FOMO
With thousands of attendees milling around the venue, Yle News asked investors whether the event provided meaningful interaction with budding companies.
"It's not like investors here are competing with each other to sign deals, it's just very focused networking," said Tal Amir, an Israeli investor, echoing comments from many other venture capitalists looking for new growth companies.
"Space and electrical scooters will be hot in 2019," said Bindi Karia, a London-based business matchmaker, highlighting Iceye, a Finnish microsatellite company funded by venture capital from Jyri Engeström, a co-founder of Jaiku, a mobile social network that sold to Google.
"Slush is great because 'everyone' comes here," she added.
Business builders as keynote speakers
Over the past 11 years, the goal of Slush has been to facilitate meetings between start-up founders and investors. Last year the event helped set up some 7,000 of those meetings, according to Andreas Saari, Slush's CEO.
Organisers of the event report that they expect decreased attendance by businesses and investors from Nordic countries compared to a couple of years ago, but said there's increased interest from just about everywhere else.
Major corporations dominated much of the prime real estate near the speaker stages, including tech behemoths Facebook and Google as well as a plethora of investment banks.
(Story continues after photo)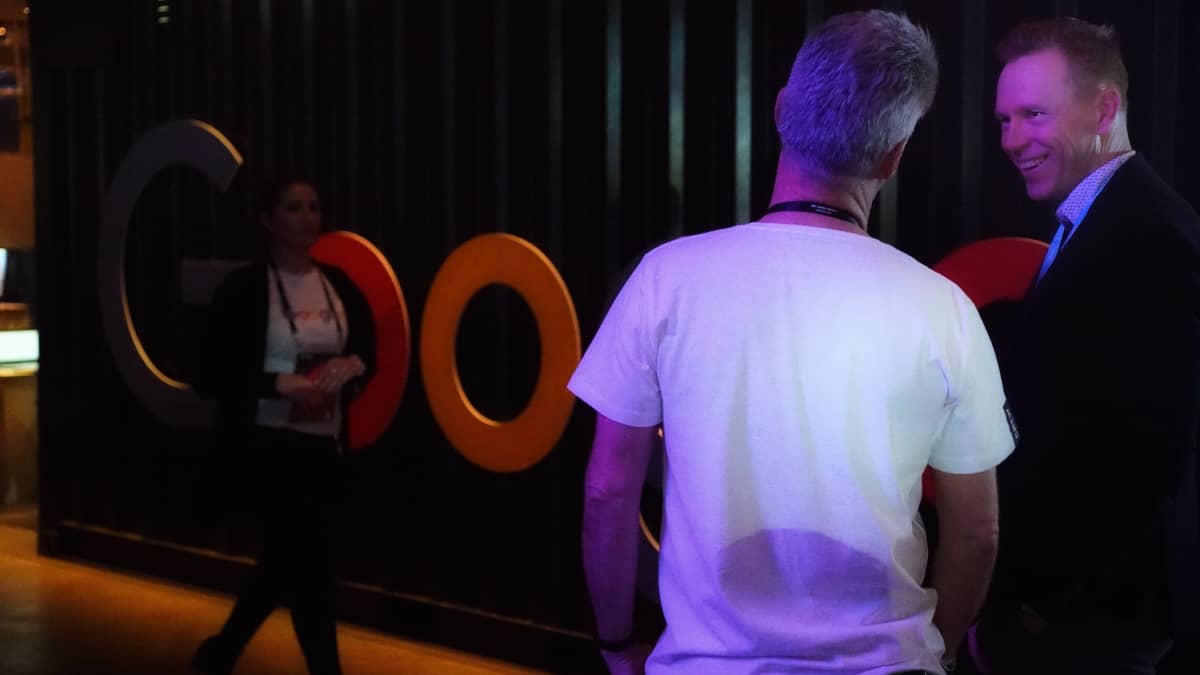 For example, some 450 management-level reps from major European companies are expected this year. The event will also attract journalists, lawyers, and other service providers looking for new business opportunities.
Last year the event's keynote speaker was former US Vice President Al Gore, but according to Saari, this year the event features people who helped build successful companies from the ground up.
Some of this year's speakers include Amazon's CTO and VP Werner Vogels, Google's VP Bradley Horowitz and Spotify's strategy operations chief Katarina Berg.