The new Helsinki Central Library Oodi - Finland's largest and arguably most lavish - opened its doors to the public on Wednesday.
Although it's technically a library, it goes far beyond merely a place to borrow books. The facility features many spaces for meeting people and socialising, and offers the opportunity for people to participate in activities like readings, workshops and special events.
Apart from books and other reading materials, Oodi is also equipped with 3D printing gear and sewing machines for creators, rehearsal rooms for musicians, a small cinema and spaces that can be reserved for a variety of uses. There's also a café as well as the possibility to try out virtual reality technology.
Story continues after photo.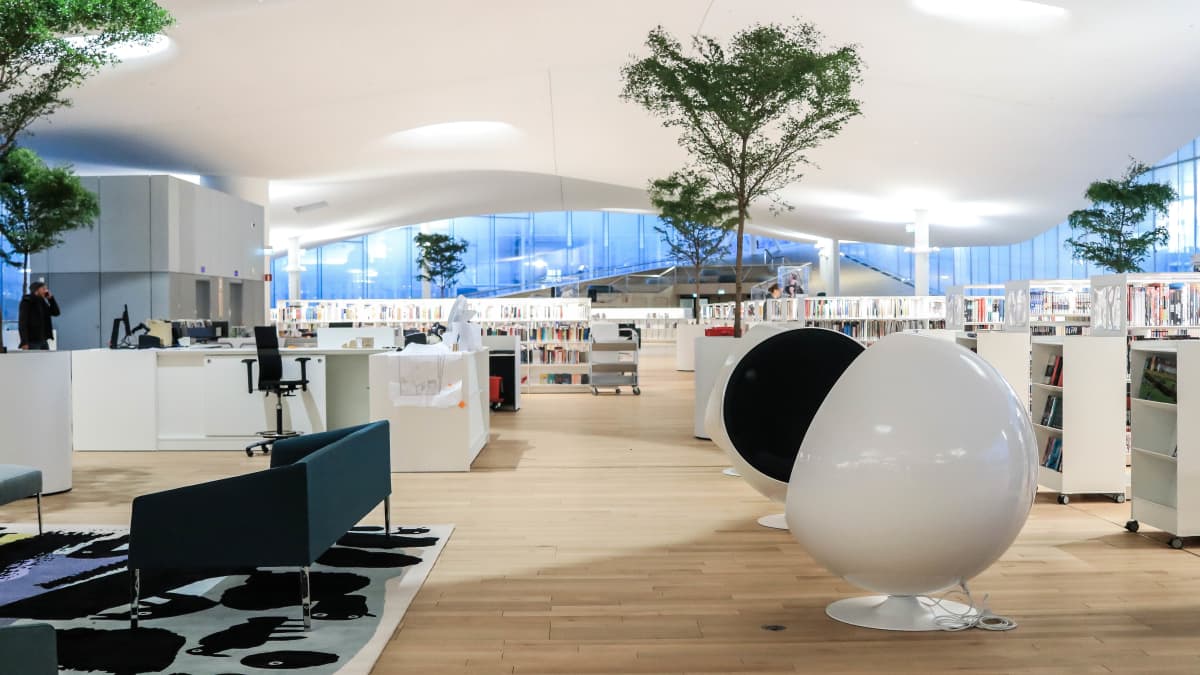 The 98-million-euro facility was designed by Helsinki-based ALA architects, who won the international architecture competition to design the building in 2013, and located in the heart of downtown, near the Music Centre and Kiasma Art Museum in the Töölönlahti district.
The library began its grand opening on Wednesay but the public is invited to continue celebrations at Oodi on Thursday, Independence Day with a range of activities planned.
Story continues after photo.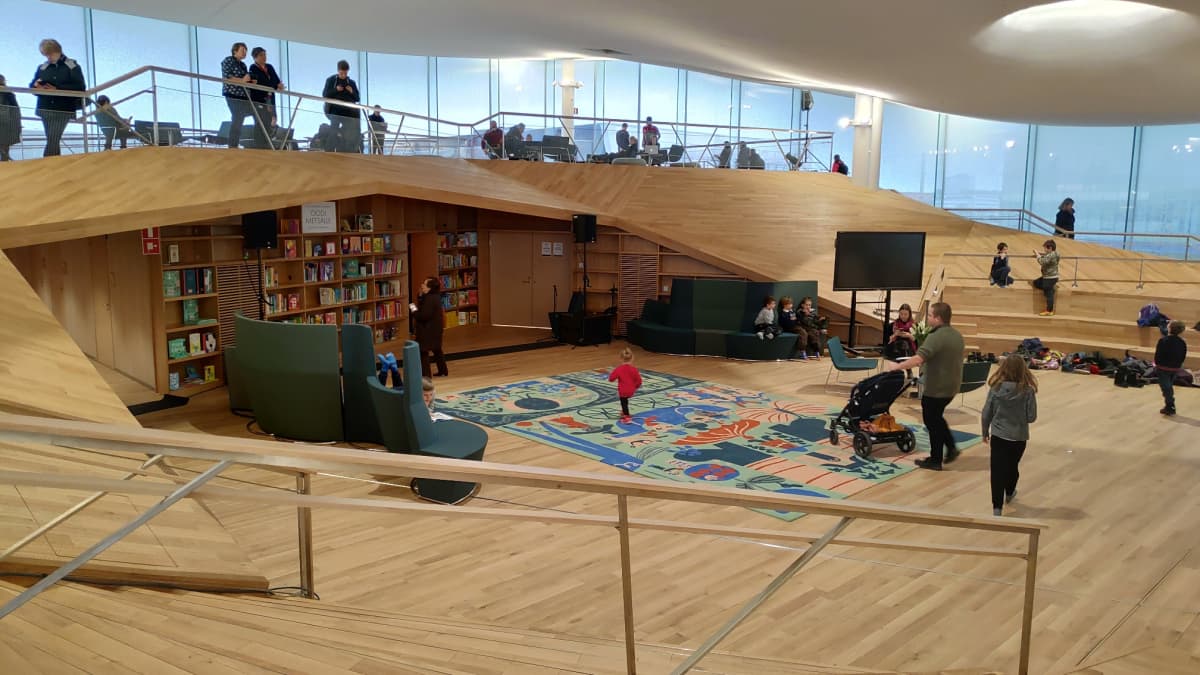 The new community centre
The significant investment in Oodi represents the central role that public libraries play in Finland. It is also a symbol of how the country has changed from the time the first public library was founded in Vaasa in 1794.
During the 1800s, the number of public libraries increased and the idea was to offer Finns the possibility of learning to read and increase literacy. The libraries of the time were financed and maintained by different foundations and organizations.
"We have had a very strong idea that literacy will take Finland forward. Without libraries our country would not have developed into its current welfare state status," says Rauha Maarno, Director of the Finnish Library Association.
The period following the First and Second World Wars until the 1980s was the so-called Golden Age of libraries in Finland. Libraries were built at a rapid pace and the number of users grew rapidly.
Story continues after photo.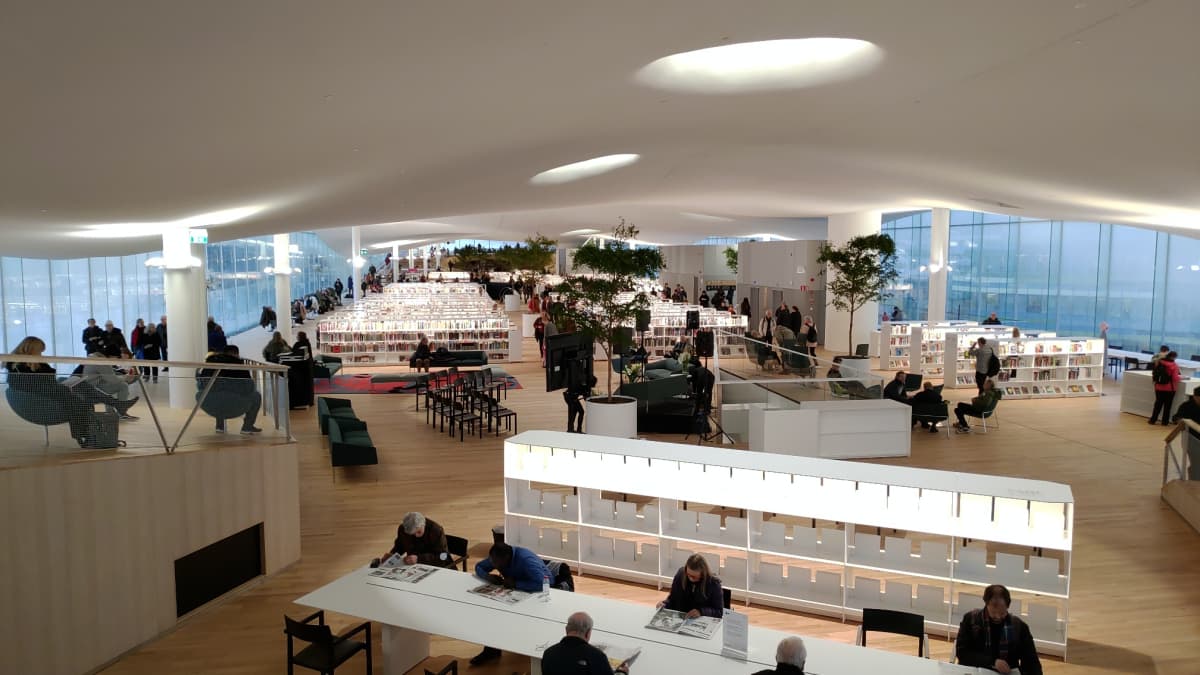 With the addition of Oodi, there are now 730 public libraries in Finland.
Finnish libraries are also well used and book-borrowing is among the world's highest. In the Nordic countries, Finland is number one in terms of library usage.
Last year nearly one million people attended events at libraries in Finland last year.
Story continues after photo.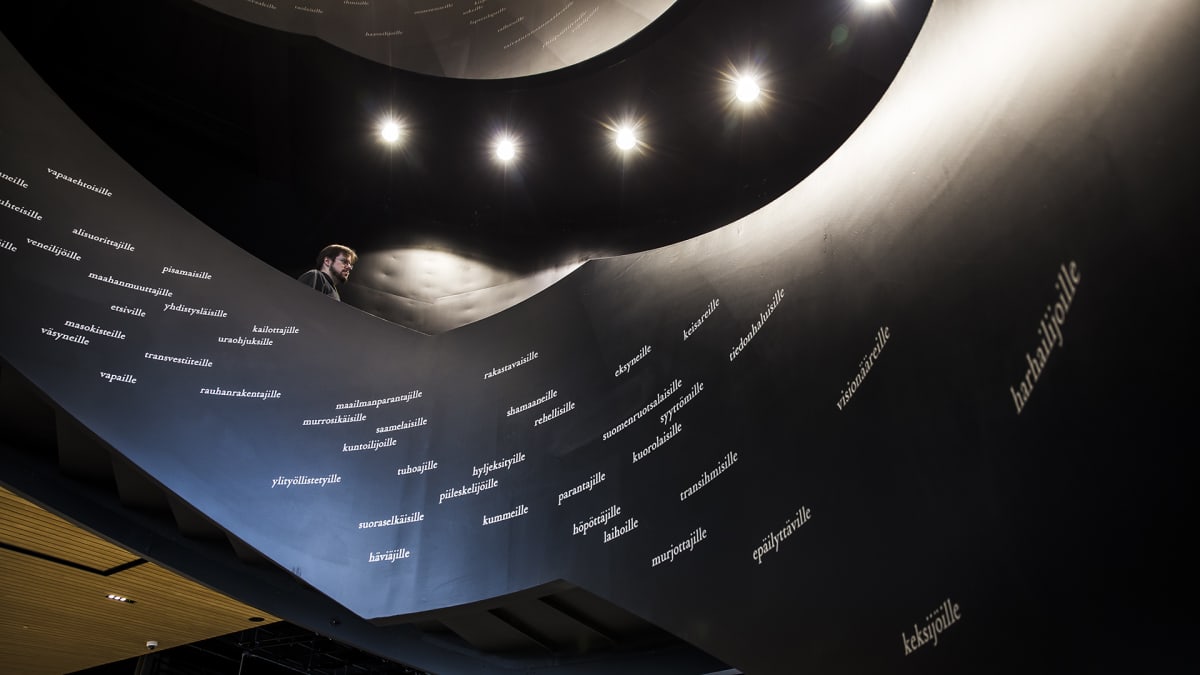 "The use of libraries has changed, but the symbolism is still the same. If we ensure funding, libraries in the future can do even more than just educating and teaching work," says Maarno.
Despite all of the activities on offer, 99 percent of the library's investments are still books, Maarno says.