Police said on Thursday that they will open an investigation into neo-Nazis flying swastika flags in downtown Helsinki. Four protesters had reportedly been taken into police custody.
Two processions made their way through Helsinki city centre Thursday evening. The neo-Nazi Kohti vapautta ('toward freedom') demonstration of 200-300 people, according to police, marched from Kaisaniemi through Kallio towards the Töölö district.
The other was a counter-demonstration of 2,000 people, Helsinki Ilman natseja ('Helsinki without Nazis'), which proceeded from Narinkkatori square in Kamppi towards Töölö's Taivallahti area.
Story continues after photo.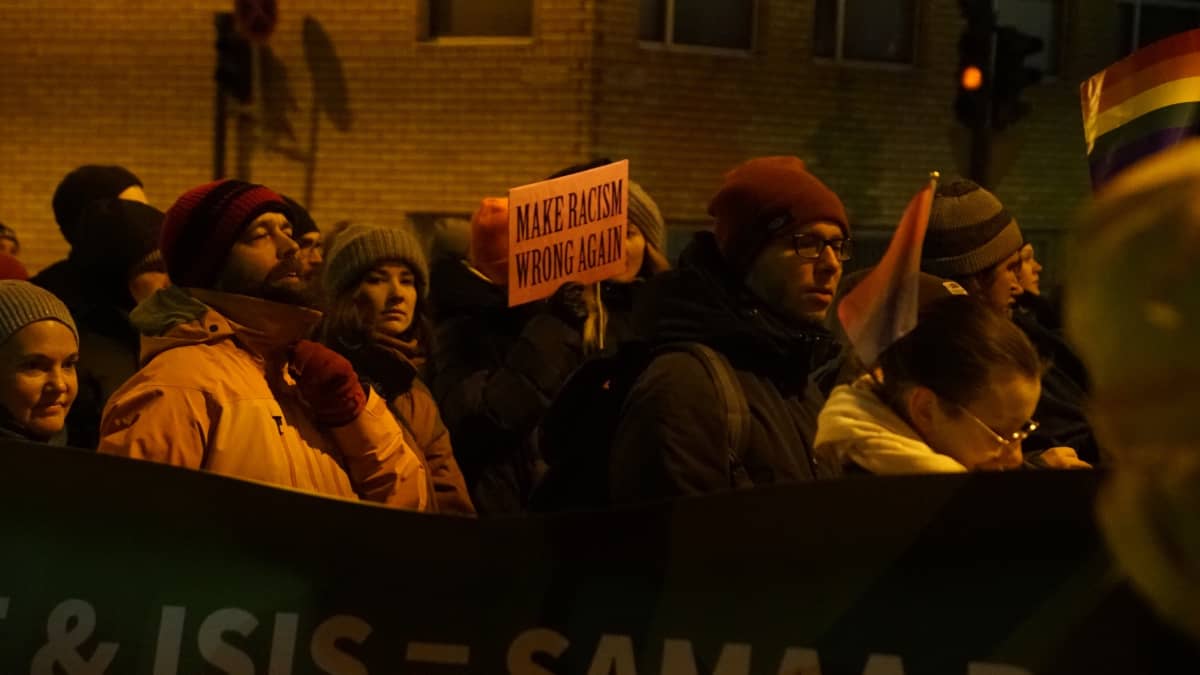 Around 5.30pm riot police separated clashing neo-Nazis and anti-fascists in the wooded area behind Helsinki's Olympic Stadium.
At 5.33pm Finance Minister Petteri Orpo tweeted, "Finland's veterans did not fight so that Nazi flags could fly over the country. Finland fought for independence so that its citizens could live in a safe and peaceful country where human dignity prevails."
Story continues after photo.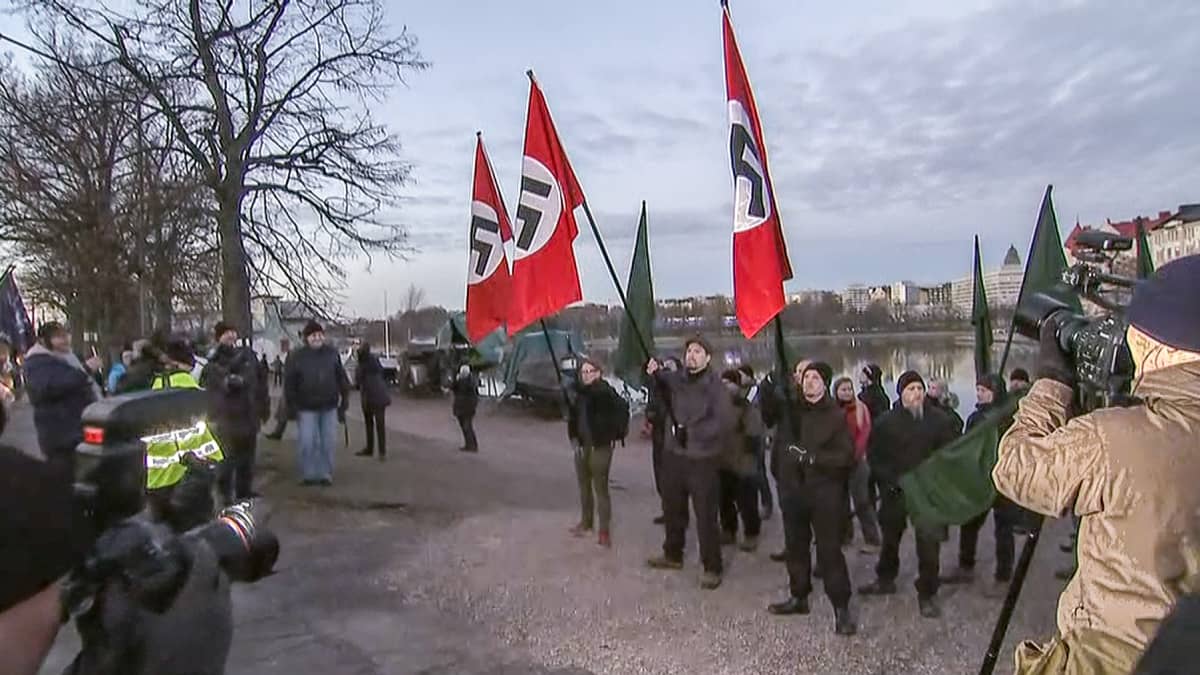 Left Alliance Chair Li Andersson took to Twitter just after 4pm. "Swastikas in Helsinki on Independence Day - how horrible. These 'nationalists' are showing they're really Nazis."
In recent years far-right marches have grown in size each Independence Day, with counter-protesters also making their presence felt.
Story continues after photo.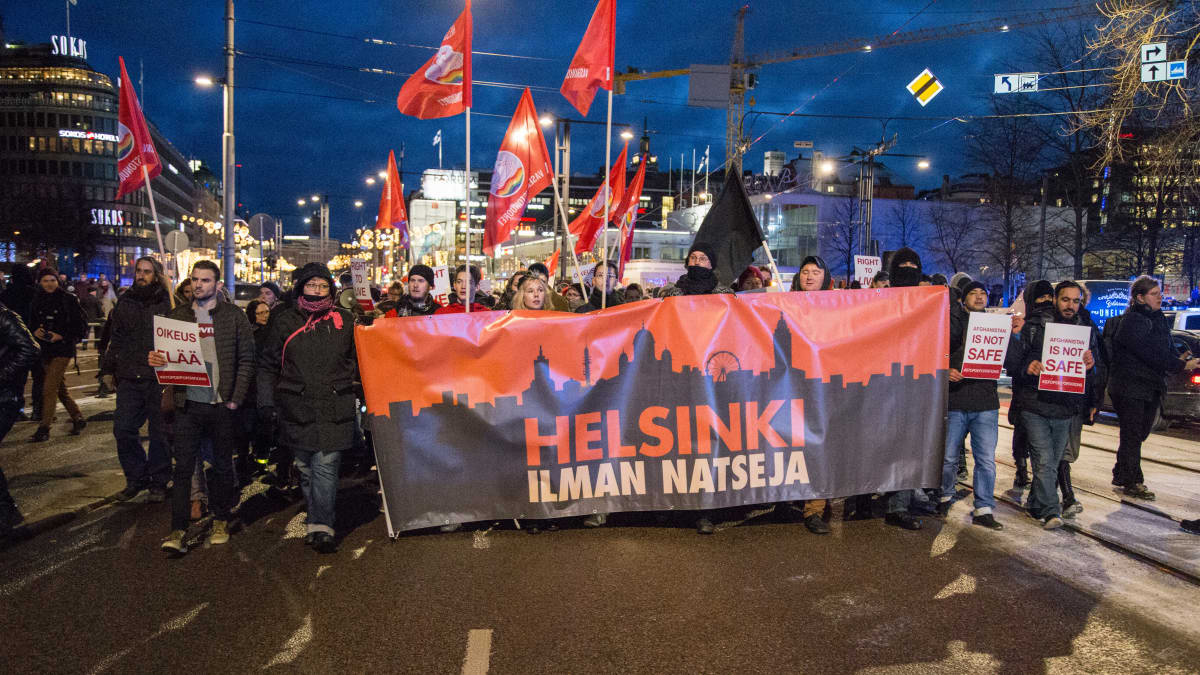 A traditional torch procession of university students began at 5pm from Hietaniemi cemetery, finishing in the Senate Square.
Meanwhile a fourth march of '612' nationalists, taking the name from the date of Finnish independence, moved from Töölö Square down to the Hietaniemi cemetery at 7.30pm.
Story continues after photo.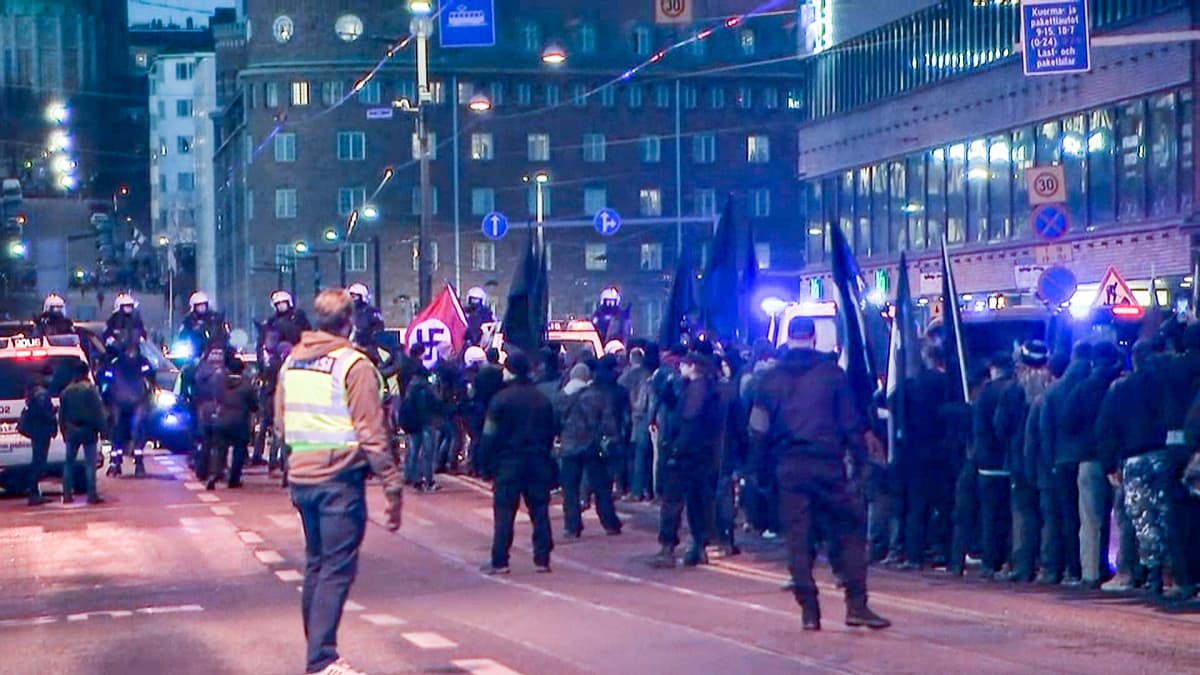 Police said they were monitoring the situation throughout the city and were ready to react. The procession from Kaisaniemi to Töölö of the Finnish chapter (PVL) of the Nordic Resistance movement, which was banned by the Pirkanmaa District Court in November 2017, started just before 4 pm. Though the court ruled that the group should be disbanded, order is not yet in force, making it possible for the group to march on Independence Day.
Helsinki Police Chief Inspector Pekka Höök said the police were prepared for a range of scenarios.
"If something new arises, then we'll react accordingly," he explained.