The Kierrätyskeskus Reuse Centre in Espoo's Nihtisilta area is Finland's largest of its kind, a combination recycling centre and department store for second-hand goods. Nearly a thousand people visit the centre on an average day to donate goods and/or to hunt for bargains on its shelves.
They are stacked with carefully-organised furniture, clothing, dishes, electronics and home appliances.
Story continues after photo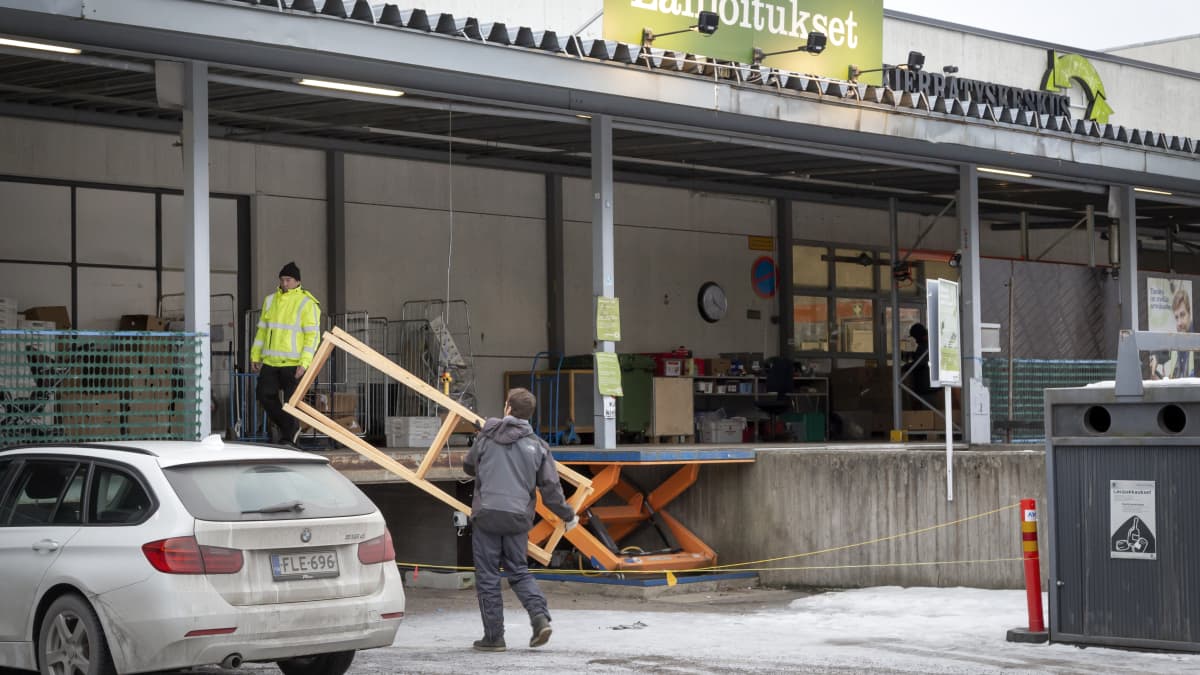 Store manager Jani Sintonen tells Yle that unfortunately many of the items donated to the centre are not usable, though.
"About 40 percent of the items that we receive don't end up being reused. Usually they are broken or soiled. They are waste items that cannot be sold," he says, adding that the centre tries to recycle or reuse as many goods as possible.
"Fortunately the volume of unusable donations decreases every year. People have started to have a better understanding of what we do here," says Sintonen.
Don't drop off those zipper-less trousers
Kontti Second Hand Department Stores, run by the Finnish Red Cross (FRC), face the same problem, says retail director Leevi Heimonen. The 12 shops around the country also sell donated clothing, furniture and other housewares.
Heimonen points out that the FRC must pay to dispose of unusable items, which reduces the amount of money available for its charitable and emergency work.
Story continues after photo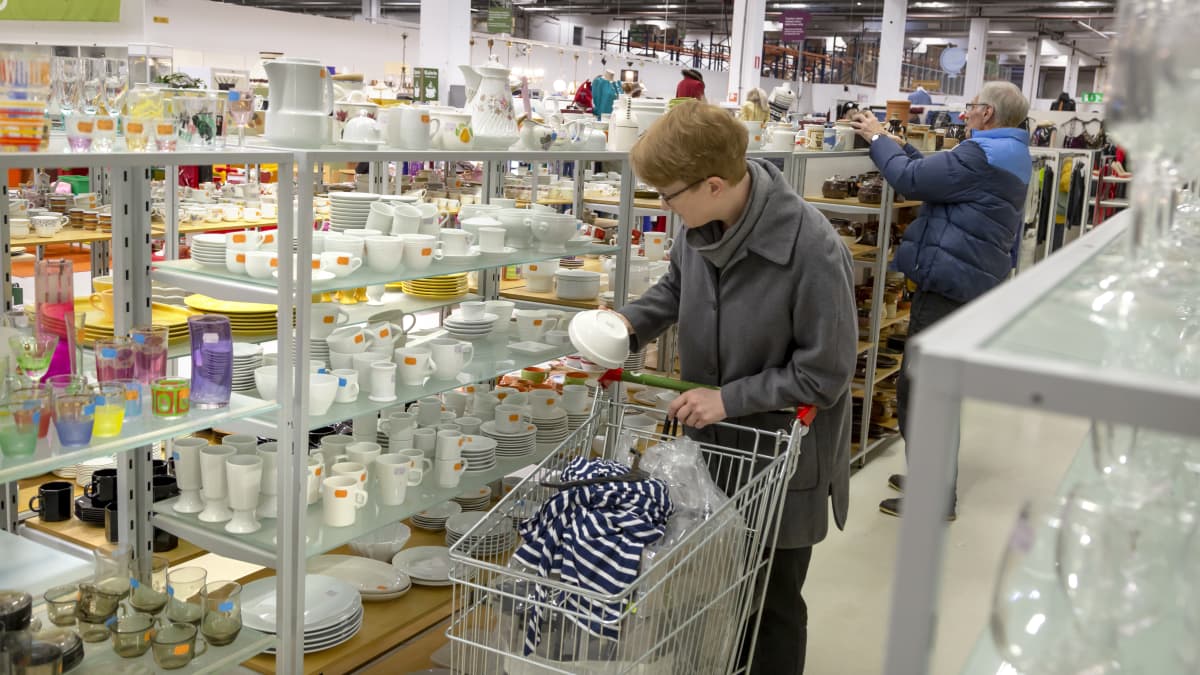 "We don't have the resources to mend broken zippers or sew missing buttons onto clothing," he says.
Wanted: Laptops, flat-screen TVs
The new year usually brings an upswing in activity at reuse centres and thrift shops, as does the turn of each month as people move into new homes and get rid of unused items.
"We also receive people's unwanted Christmas presents, as well as holiday lights and other decorations," says Sintonen.
Story continues after photo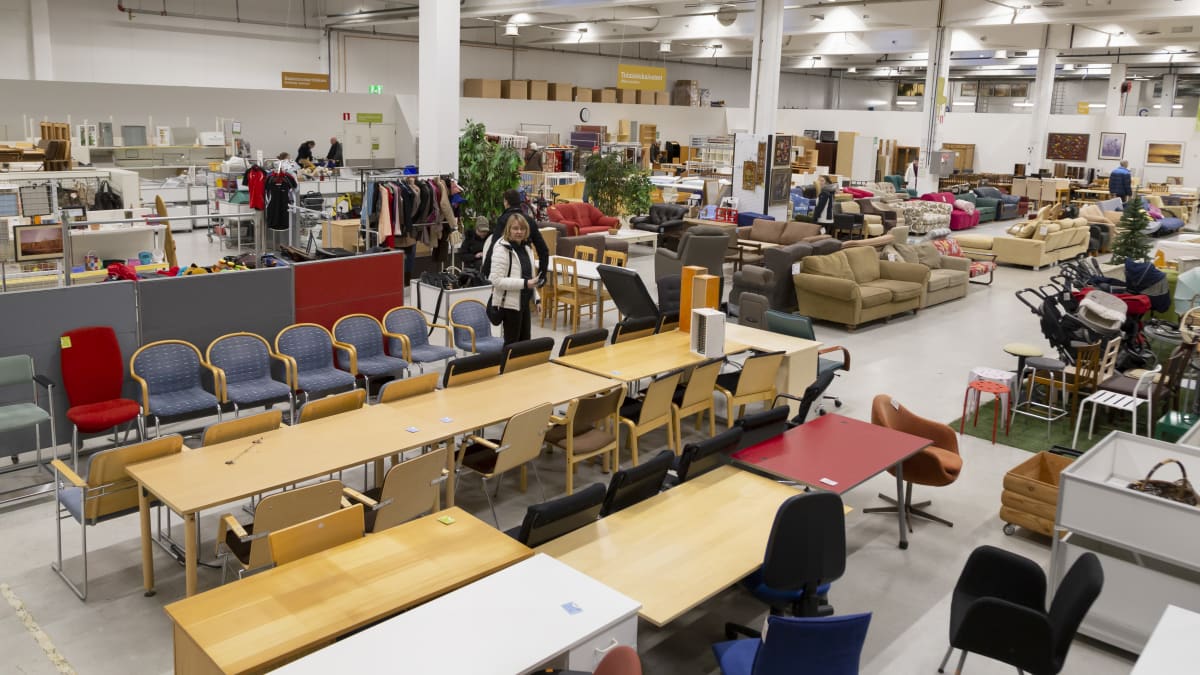 Although generally such centres only accept working and usable items, the Kierrätyskeskus Reuse Centres do make some exceptions.
"We do accept home appliances, flat-screen televisions and computers, even if they are broken," he says.
Electronic and electrical appliances are repaired or broken down for spare parts. _ _
Story continues after photo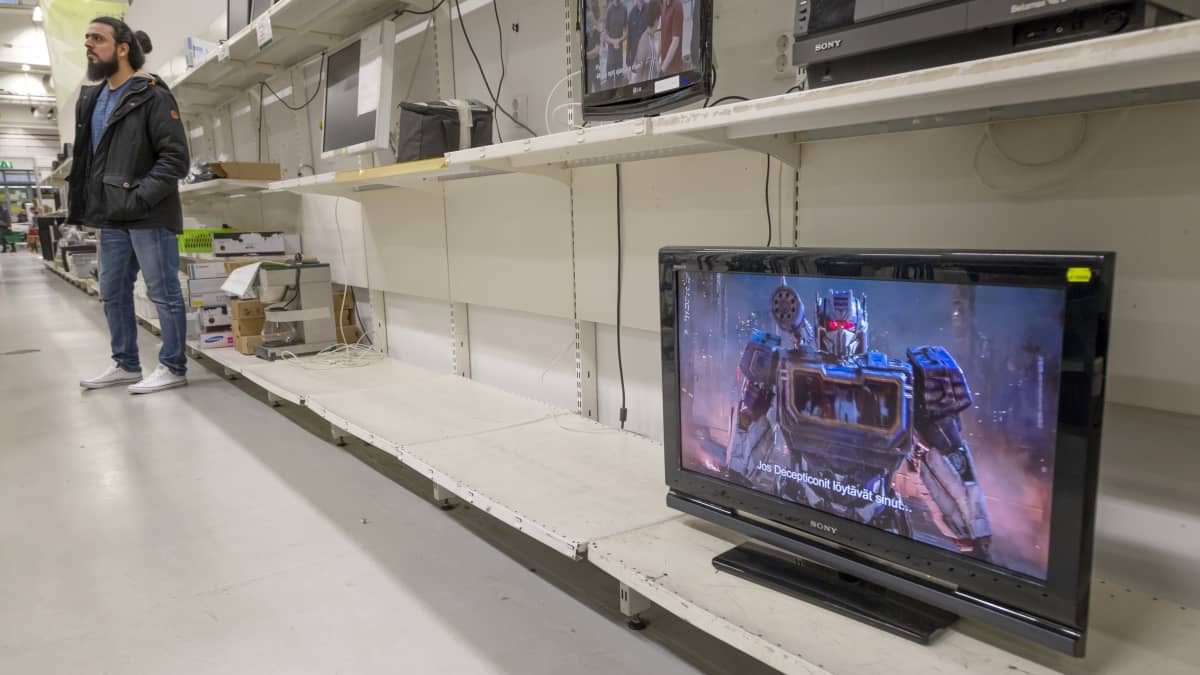 "For instance TVs usually sell right away as soon as they are fixed. There is also a great shortage of laptop computers," explains Sintonen.
Bulky furniture goes unsold
Sintonen says there is always demand for dishes and other small housewares.
When it comes to furniture, customers are most often looking for small cupboards and chests of drawers as well as sofas, dining tables and chairs in good condition.
Some items don't sell even if they are in excellent condition. These include large bookshelves from the 1970s and '80s.
"Flats are smaller now and people no longer want massive bookshelves that cover entire walls," he says. For the same reason, reuse centres do not accept large desks, corner tables or professional copying machines.
Officially known as Pääkaupunkiseudun Kierrätyskeskus or the Helsinki Metropolitan Area Reuse Centre Ltd, his company runs seven stores in Helsinki, Espoo and Vantaa.
It bills itself as a non-profit social enterprise that provides environmental education and consulting services and hires many previously long-term unemployed people and those just learning Finnish.
Each year the shops sell some 2.7 million products, while giving 1.4 million items away for free.