Finnish young people joined a global climate strike on Friday, urging politicians and decision-makers to take action to prevent climate breakdown.
The strikes, inspired by Swedish activist Greta Thunberg, took place in at least 27 municipalities around the country. Thunberg cites last year's IPCC report suggesting there are only twelve years left to take action to prevent catastrophic climate change.
"To have any chance of avoiding that extreme danger emissions must drop rapidly – so that by the time we will be in our mid- and late-20s we are living in a transformed world," wrote Thunberg and other young climate activists in a Guardian opinion piece published on Friday.
Organisers estimate that actions were planned on Friday in more than a hundred countries worldwide.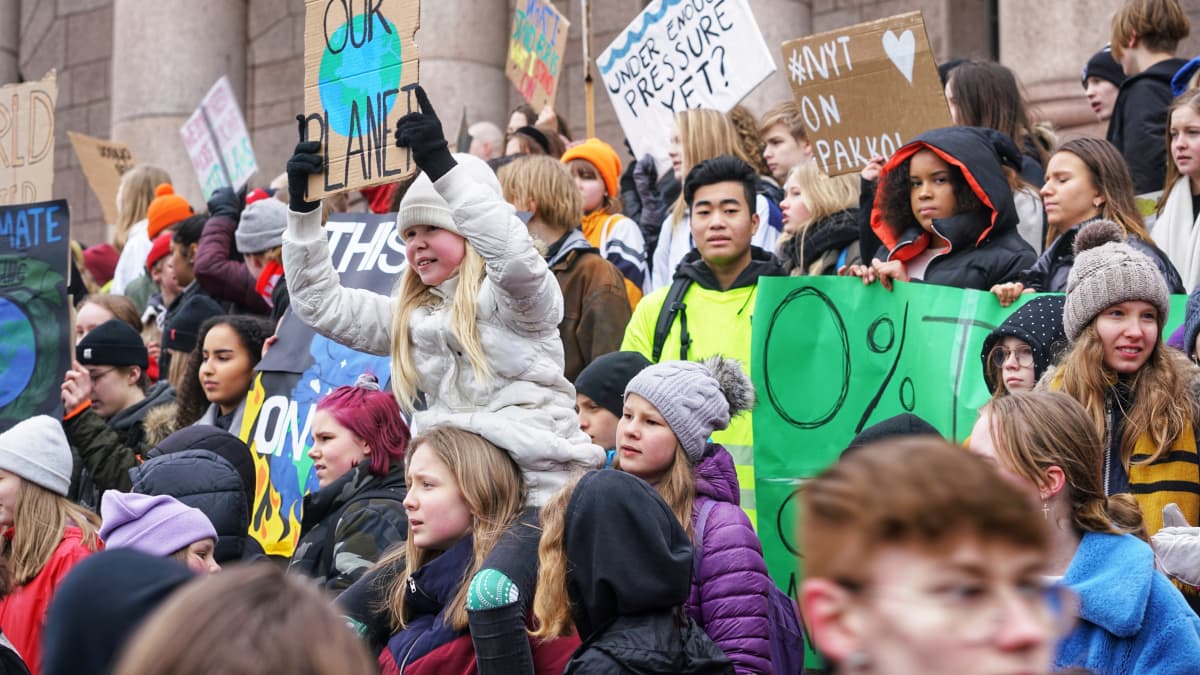 Police said around 3,000 marchers gathered in downtown Helsinki on Friday morning, carrying banners and chanting, as they marched through the city centre towards Parliament House.
As they walked, the loud group of students yelled chants, demanding "climate action!" in unison with some protesters enthusiastically beating handheld drums. One of the students was seen holding a large green sign that read "the greatest threat to our planet is the belief that someone else will save it," while another read "I want a cute guy, not a cute climate change."
Not only students participated in the Helsinki climate march. Mothers and fathers were seen walking with the procession, pushing prams and carrying their children aloft on their shoulders as they walked down Aleksanterinkatu.