A string of abnormally hot temperatures recorded in Finland in recent years provides evidence for climate change, the Finnish Meteorological Institute (FMI) has determined.
In a new report available only in Finnish, the institute analysed weather observation data from the last 60 years and found what it says is proof of a warming climate in Finland.
Since 2010, there have been 102 days in which record daily temperatures have been reported, clearly more than at any time in the FMI's measurement history.
The FMI says that these repeated temperature patterns are a sign that Finland is experiencing climate change. The weather experts also predict that the temperatures will continue to climb in the coming years.
The institute says the trend is further supported by the report's evidence that winter days with abnormally cold temperatures are becoming a thing of the past. Finland's top meteorologists even venture to say that daily cold records will soon become "etched in stone", in that there is little chance that they will ever be surpassed.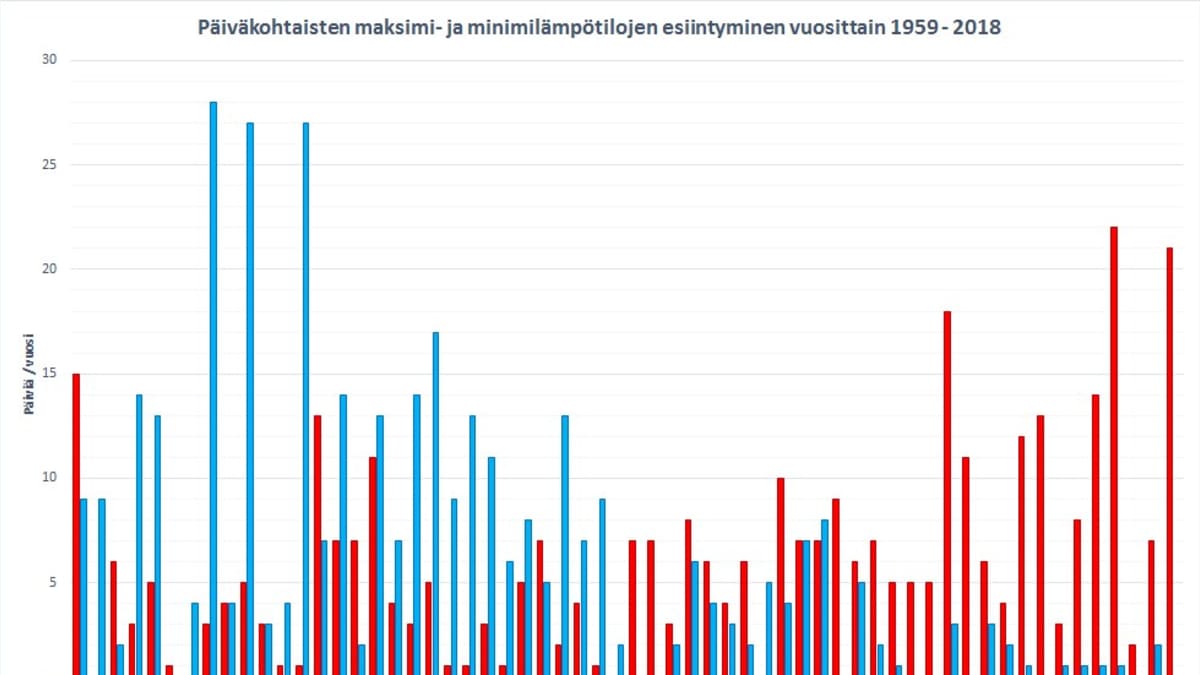 The highest temperature ever recorded in Finland – 37.2 degrees Celsius – was measured on 29 July 2010 at the Joensuu Airport in Liperi, eastern Finland. A second seasonal spike in temperature – 20.9 degrees Celsius – was recorded last year, on 14 October in Kronoby, western Finland.
At the other end of the spectrum, the coldest day on record was measured on 28 January 1999, when a temperature of -51.5 degrees Celsius was recorded in the Pokka district of Kittilä, in Finnish Lapland.