Heli Siirilä had long dreamed of living in the countryside. Now she does.
A project chief living in the west-coast city of Vaasa, Siirilä was drawn to Kaustinen, a rural municipality of 4,000 inhabitants in the Central Ostrobothnia region. Finding free office space there where she could work and telecommute made the decision to move an easy one.
"At first, the free office space was the clincher. If I would have had to pay for it, without knowing how I'd adjust to telecommuting, the trial would have ended there and then," Siirilä explains.
Siirilä works as a project chief for the Levón Institute at the University of Vaasa. Her tools of the trade are a laptop and smartphone, email and teleconferencing. She is a prime example of an increasingly common type of professional who can basically work from anywhere.
In 2017, a Ministry of Economic Affairs and Employment working life study found that 34 percent of Finnish employees telecommute, at least occasionally. Five years before, that figure was 21 percent. Telecommuting is most popular in the public sector.
A new chance for small towns
Maria Timo-Huhtala is heading up a project to encourage more telecommuting in the Central Ostrobothnia region. She came up with the idea after noting the number of empty business premises in the small municipality of Veteli. A couple of years ago, Timo-Huhtala renovated one for use by her own business, and had work space left over for more small entrepreneurs.
"We could become a telecommuting town! The idea can be sold to people who want to return to rural areas with low-cost offices for telecommuting, good communications connections, and peaceful residential surroundings," says Timo-Huhtala.
She believes that it would also be worthwhile trying to lure people who would want to occasionally telecommute from the area.
"It [telecommuting] gives small communities anywhere the opportunity to provide work spaces. Then people can live where they want and work at a distance from urban growth centres," Timo-Huhtala adds.
Social elements
Working spaces for telecommuters have become increasingly common over the past few years. They are usually available either long or short term.
Timo-Huhtala lists various kinds of experts, IT employees, and freelancers as some of the people who can work just about anywhere. There is also demand from former locals who have moved elsewhere and need a place to work for a day or two while visiting.
There has been growing demand for work spaces for telecommuters in Central Ostrobothnia. In addition to offices provided by local governments, private businesses have set up rentals in disused commercial properties.
Story continues after photo.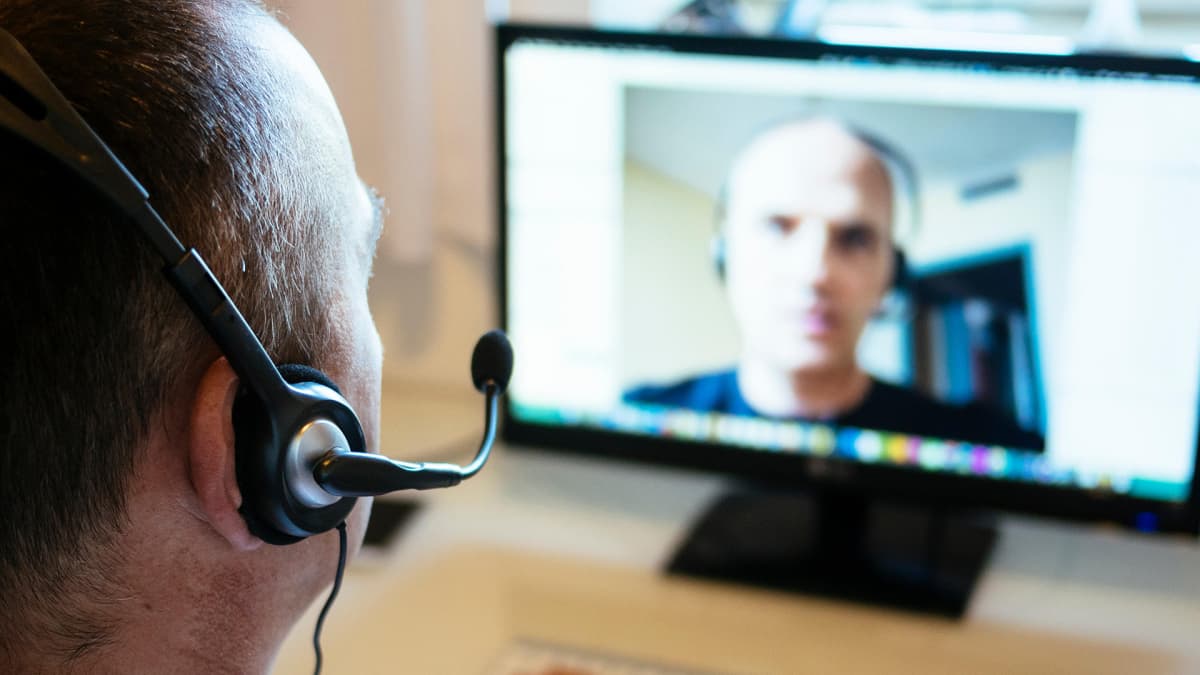 For people who want a social aspect included in their working day, there are shared spaces, often open-plan offices where they can rent a desk and a chair. In some cases, this has opened new vistas, as well.
"Meeting people, some company over coffee, new perspectives, but also this has led to the creation of new businesses, finding new business partners," says Timo-Huhtala.
For Siirilä, this kind of telecommuting also provides a chance to get out of the house.
"This way I don't get stuck at home. Going somewhere else, I meet other people during my day. And, there are better data connections here."
Siirilä says that the key factor in her move to the countryside was the quality of life.
"Basic services are close by – a shop, a library, and a working community. The cultural offerings are great, and that's where I discovered an important community. The peace of the countryside and the opportunities to take up outdoor hobbies are a magnificent plus," says Siirilä.