American pop star Madonna has signed a 1.3 million-euro deal to perform two songs at the Eurovision Song Contest (ESC) finals next month, according to the Times of Israel.
The ESC is being held in Tel Aviv, Israel from May 14-18, and the 60-year-old Madonna will perform two songs - including a familiar hit and a track from a forthcoming album - during a 15-minute set.
The multi-day event is being held in Israel after the country won the contest last year. The event's location prompted calls from pro-Palestinian activists to boycott the show, according to Reuters news service.
At the beginning of this year 50 British celebrities wrote an open letter to UK public broadcaster the BBC calling for the ESC to be relocated.
Darude from Finland
Finland's entry in this year's Eurovision is Darude, who's best known for his trance instrumental hit "Sandstorm" released 20 years ago.
The 43-year-old electronic music producer, whose real name is Ville Virtanen, will perform the track "Look Away" with vocalist Sebastian Rejman.
Story continues after photo.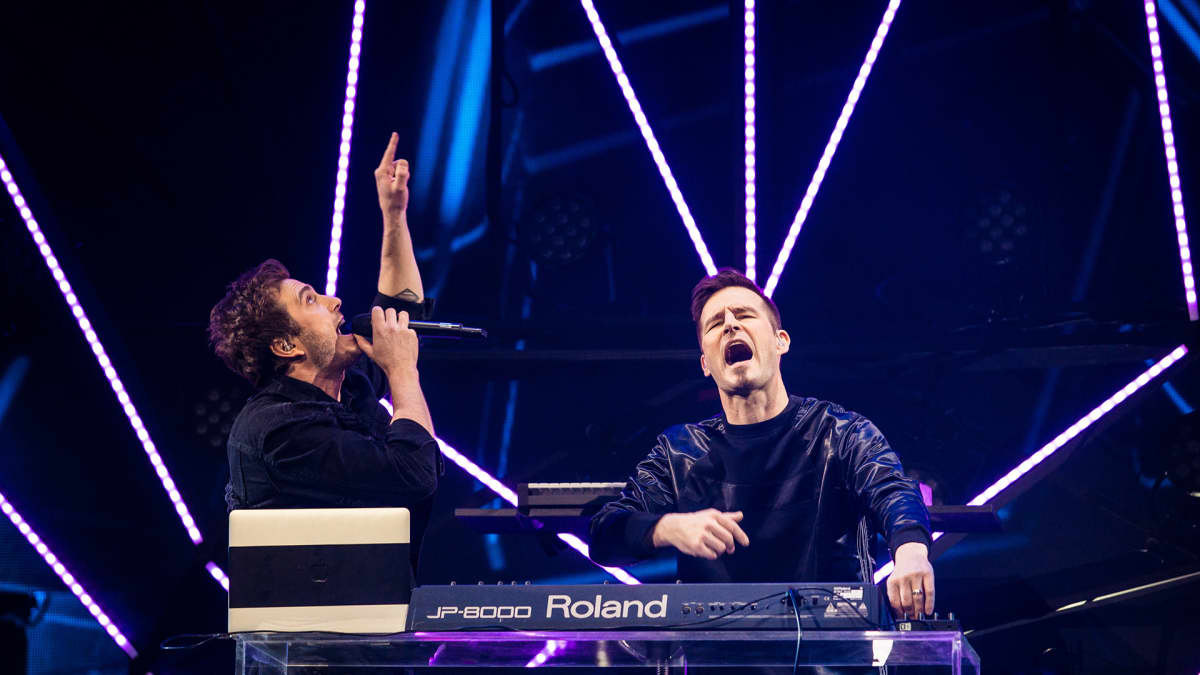 According to entertainment news outlet Variety, the ESC will be viewed by around 200 million viewers around the world.