Police conducted the largest ecstasy bust in Finnish history on Wednesday. Some 152,000 tablets of the drug were confiscated from an apartment in Lahti, police announced on Thursday.
The district court of Päijät-Häme has arrested a 30-year-old man and remanded him into pre-trial custody for an aggravated narcotics offense. A 35-year-old Lahti man was also apprehended but was released and issued a travel ban. One man from Lithuania is also currently in Customs pretrial custody.
The arrests were made late on 11 April after a large-scale, many-year surveillance effort by local police and the National Bureau of Investigation (NBI).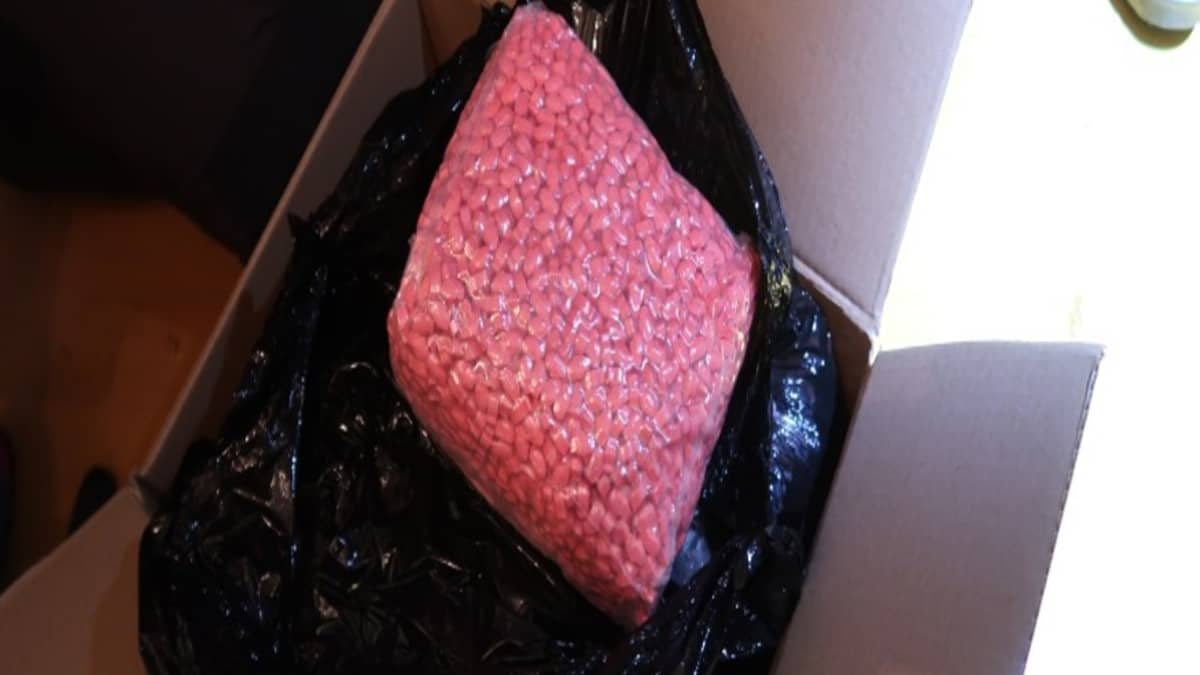 Police said they monitored a truck registered in Lithuania, which drove to the parking lot of the Merrasjärvi public beach. A sedan with a Finnish registration plate also arrived, and the truck's cargo was moved to the smaller car.
The car continued its journey to an apartment building, where two men carried a total of five cardboard boxes into an apartment. Police said they confiscated the boxes, which contained 151,390 ecstasy tablets, 1,095 Subutex 8 mg tablets and 211.7 grams of amphetamine.
Even though the massive haul has an estimated street value of 2.3 million euros, detective superintendent Pälvi Suokas from the Häme police said that Finnish drug users will not notice any difference in availability.
"Unfortunately this is only a temporary disruption in distribution," Suokas said.
Organised crime behind shipment
Police said they also found paraphernalia such as t-shirts and wool hats in the Lahti apartment with the printed logo of a criminal group known as Bad Union.
The 30-year-old local man police apprehended is likely a member of the Bad Union group, which police said acts as a stepping stone to membership in the United Brotherhood syndicate. The United Brotherhood was the intended recipient and distributor of the record drug shipment, police said.
The pretrial investigation found that the 30-year-old man had been a member of Bad Union for about a week, and was tasked with receiving the drugs in Finland. Police said the other Lahti man's role was smaller, and the third man is allegedly a member of a Lithuanian drug smuggling outfit.
Record drug imports in 2018
Finnish police also announced that they confiscated record amounts of ecstasy and cannabis in 2018. The NBI said that some 219,000 tablets of ecstasy and 350 kg of cannabis were seized.
The Lahti drug bust, therefore, represents more than half of the amount of ecstasy seized last year.
Police said drug offences in 2018 rose by five percent from the previous year. Altogether 29,000 offences were logged, of which about 1,200 were aggravated infractions.
The NBI said that the drug trade in Finland is mostly run by the hands of organised crime groups.