A sunny and warm Easter is in the forecast, predicts Yle meteorologist Anne Borgström. Southern and central parts of the country are most likely to see clear skies, warming sunshine and balmy breezes.
"There's a chance that the temperature may even jump up to 20 degrees Celsius on Saturday," Borgström says.
Even though the Easter holidays are being celebrated later this year, temperatures have been warmer in Finland than they usually are in mid-April. The ground is also already dry in many areas.
"There's still snow in the forests and no grass fire warnings have been issued, but it's a good idea to be careful lighting fires," Borgström says.
Most of the northern part of Finland is still covered in snow, with 84 centimetres reported in the popular skiing location of Kittilä in Lapland on Friday.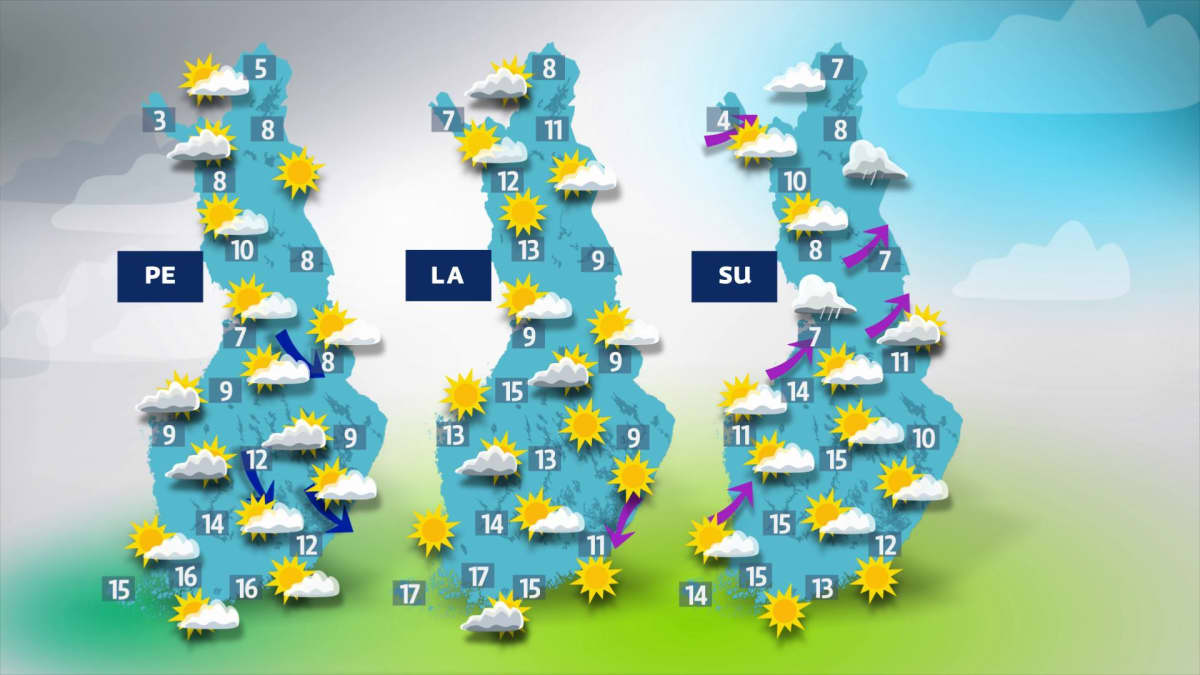 Thursday already saw the warmest temperatures of the year so far in many areas. Friday is predicted to be a bit cooler, with more patches of overcast skies. Borgström predicts sleet in the western parts of Lapland in the afternoon.
On Saturday, the precipitation front is expected to move east, and even Lapland may see warm springtime temperatures of up to 15 degrees. Conditions will be colder in the east, with temperatures of around 10 degrees Celsius in the forecast.
Easter Sunday will bring rain showers and brisker winds to the north, while the rest of the country will continue to enjoy the sunshine and warmth.
Borgström says things will stay warm into next week as well, with warm and sunny conditions in the forecast for Tuesday, when the mercury may rise to 20 degrees Celsius again.