Finnair has admitted to providing misleading information about emissions reduction targets as part of a 'Push for change' campaign to sell carbon offsets to airline passengers.
While the airline's campaign page suggests that Finland's national carrier is aiming to reduce overall emissions by 2020, the company said this is not actually the case.
"Last year we increased our capacity quite a bit, so traffic has grown but then also the total emissions have also grown," said Päivyt Tallqvist, Finnair's Director of Communications, who also stressed that Finnair is aiming to reduce the amount of carbon emitted per passenger kilometre and is on track to do so through measures to improve fuel efficiency.
The company has implemented a successful strategy to increase passenger numbers flying to and from the Far East under the tagline 'Fly the shortcut to Asia', using Helsinki as a hub to funnel passengers to other destinations across Europe.
According to Finnair's 2018 sustainability report, total emissions, including intercontinental flights not covered by the ETS, amounted to 3.9 megatonnes.
"Misleading" targets
The company is planning to expand business still further, with no targets for absolute emission reductions due until 2050.
The report says Finnair is aiming to reduce carbon per 'revenue tonne kilometre (RTK)' by 17 percent by 2020--but if passenger numbers increase as planned, the airline's overall climate impact will grow.
However, passengers looking at Finnair's 'Push for Change' page selling carbon offset products will find mention of a target of cutting CO2 emissions "by 17% by 2020 compared with the 2013 baseline".
Given Finnair's rapid growth since then, that target would entail a 50 percent reduction on 2018 levels, which is not a target mentioned by the company in its sustainability report.
When asked about that target, Tallqvist first denied it. However, when she was sent the link and related text said via email "I apologise for the misleading formulation on the website, we will fix that!"
At the time of writing, ten days after that communication, the 'misleading' target was still on the company's 'Push for Change' page, which asks passengers to calculate climate impact and then purchase offsets for the carbon produced by their flights.
Offsets for conscious consumers
Offsets covering a return domestic flight within Finland can be purchased from Finnair for one euro, a flight within Europe can be offset for 2 euros, while the carbon emitted for a return intercontinental flight costs 6 euros.
Finnair says that by the end of March 2019, 2,545 passengers had purchased offsets valued at 18,248 euros via the Push for Change programme. Finnair also uses the scheme to offset staff travel greenhouse gas emissions.
Story continues after photo.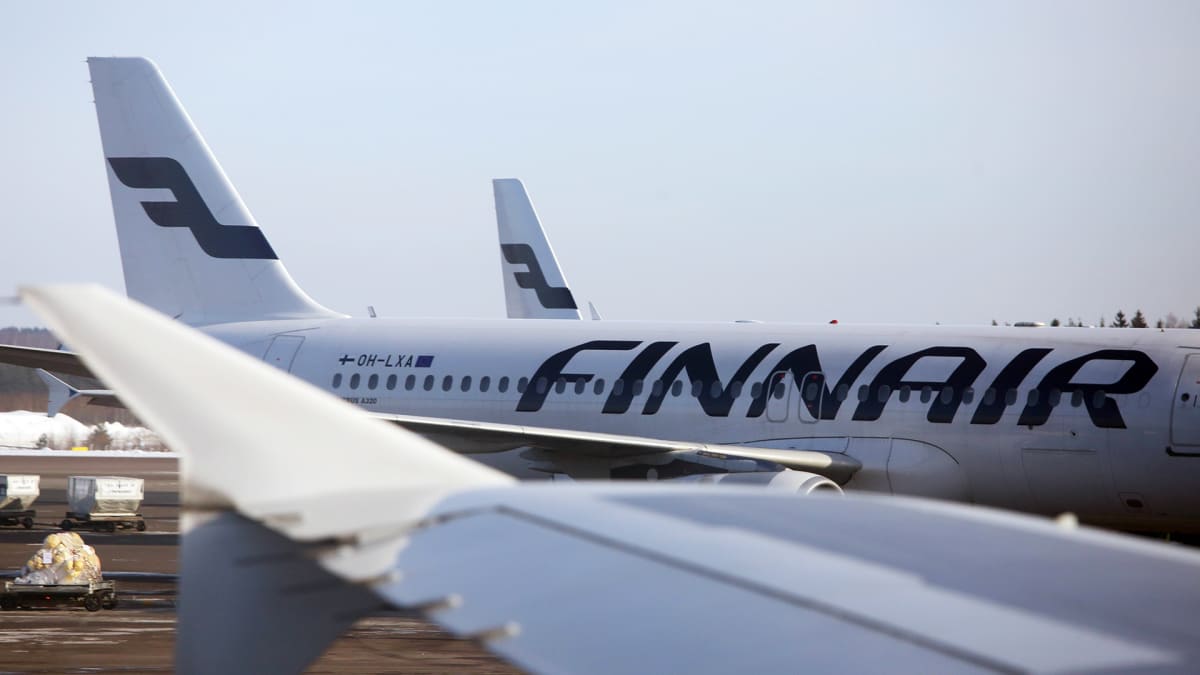 The money either pays for an emissions reduction project in Mozambique or goes towards biofuel made from cooking oil to replace kerosene in the firm's planes.
"In 2018, we paid over 11 million euros for emissions rights within the EU ETS, and in total we paid different environment-based taxes and payments of 45 million euro," said Tallqvist.
Major polluter
The Finnish flag-carrier is now Finland's fourth-biggest producer of greenhouse gases and plans to continue expanding business, which will in turn increase its emissions, a strategy that leading transport campaigner Andrew Murphy says is 'inconsistent with' the goals of the Paris climate accord.
Figures from the EU suggest that of the top five Finnish sources of carbon covered by the EU Emissions Trading Scheme (ETS), Finnair has increased its carbon footprint the most over the last five years.
The airline is now Finland's fourth biggest source of eligible carbon emissions covered by the ETS, producing some 1.1 megatonnes of carbon from flights within Europe in 2018.
Finnair's ETS-eligible emissions have increased at an average rate of 14 percent per year over the last five years, faster than any of the other top five greenhouse gas sources in Finland. The company made profits of 150 million euros in 2018.
Story continues after graphic.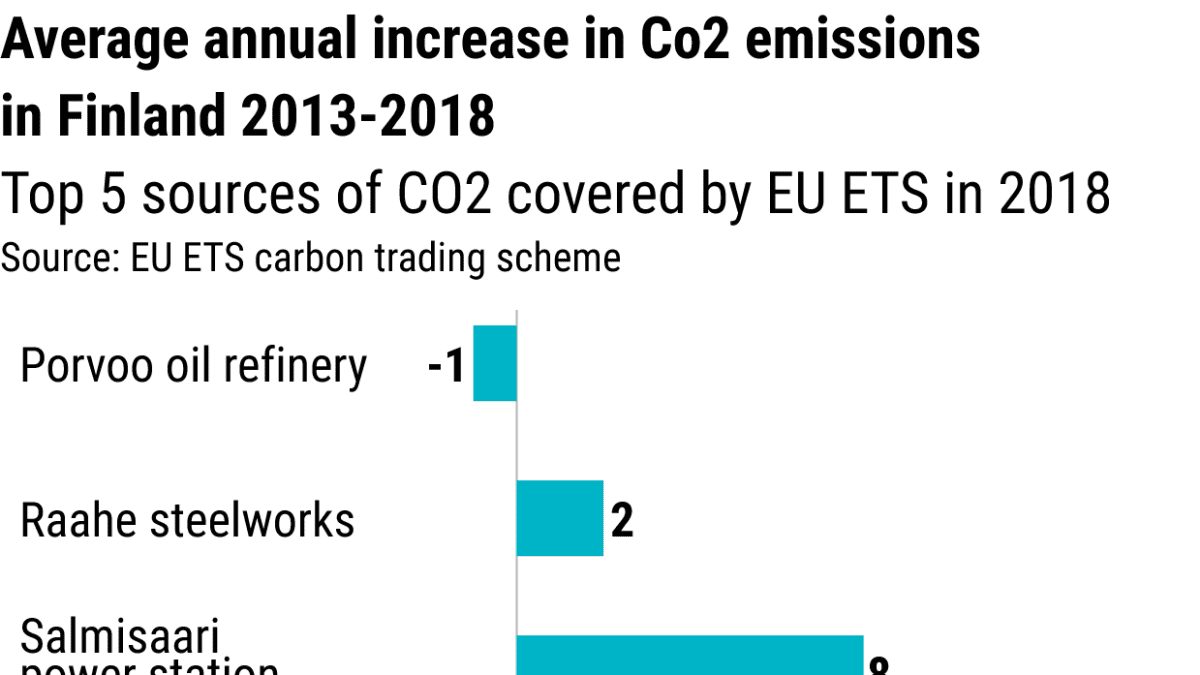 Activist: Offsets 'don't work'
Tallqvist also cites the CORSIA scheme, an aviation-specific global emissions trading approach that sets the price of carbon at around one twentieth the cost within the EU's own ETS.
Andrew Murphy from Transport and Environment, a Europe-wide pressure group, says that it 'won't do anything'.
"Offsets don't work, we need real cuts in emissions," Murphy said.
Murphy also called on airlines to provide better in reporting on the risk posed to their business model by the threat of heavier regulation and taxation.
As Finland's Green Party prepares to enter government, expectations are high that the new cabinet could introduce a flight tax, or push for an EU-wide flight tax, as part of its efforts to fight climate change.
"Any airline should be reporting on the climate risk they face, because as regulation starts to increase that is a risk to shareholders," said Murphy.
That's not enough, according to green transport campaigners, because it is inconsistent with the drastic reductions in carbon emissions the International Panel on Climate Change (IPCC) says are necessary by 2030 to try and avert catastrophic climate change.
"Anyone who is promoting a target that allows for emissions increases is promoting a target inconsistent with [the] Paris [climate accord]," said Murphy.
The 2016 Paris Climate Accord was signed by 195 countries, who agreed to aim for drastic reductions in carbon emissions to try to keep climate change to less than 2 degrees Celsius.
At that level, the IPCC says, there is some hope of avoiding catastrophic changes in the climate.
Finnair opposes a flight tax, which could be on the way if the Greens form part of a government coalition.
"We are naturally following the discussion closely, but do not think that a flight tax would be the optimal solution for reducing CO2 emissions from flying, as it cannot be earmarked for environmental work," a Finnair spokesperson said by email. "Also, as the flight tax systems that are in use elsewhere do not account for the aircraft type or fuel consumption, or the use of biofuels, a flight tax does not encourage investments into CO2-reducing technology and the use of biofuels."
A flight tax was introduced in Sweden in 2018. That year growth in international air travel began to fall, with domestic flights down three percent.
"People are flying less," said Murphy. "In Sweden people have started to fly less and that has only previously happened in an economic recession. Now it's happening because of climate change."