Finland won the ice hockey world championship in Slovakia on Sunday evening, making it the third world title for the Lions(or Leijonat), following previous championship wins in 1995 and 2011.
Captain Marko Anttila, who scored the only goal of the team's semi-final win over Russia, delivered once again with two goals. Harri Pesonen secured the conquest with a third goal late in the final period.
Strong start from Canada
Canada had a very strong start to the game and aimed a number of early attempts on Kevin Laskinen's goal. Finland looked to be in real danger of conceding the first goal when Anttila was sent to the sin bin for a heavy tackle.
Despite the numerical disadvantage, Finland defended resolutely and it was the Lions who created the game's first big goal-scoring opportunity. Jere Sallinen broke away on a counterattack but before he was able to get a shot away, he was tripped by a retreating Canadian defender and Finland were awarded a penalty shot. However, Oliwer Kaski's effort went wide of the Canadian goal.
Five minutes later, Canada punished Finland's defence for their inattention as Shea Theodore cut through the back line and dispatched a rising shot past Lankinen to give Canada the lead. Finland were fortunate not to fall even further behind when Philipe Myers' shot came back off the post, and were just one goal down at the end of the first period.
Lions roar back
Finland began the second period much stronger, and were immediately rewarded. Anttila latched onto a pass from Sakari Manninen to drill a shot through the legs of Canadian goaltender Matt Murray and into the net. The Lions capitalised on the momentum and dominated the second period, peppering the Canadian goal with a total of 22 shots, but without adding a second goal. The game was finely balanced at 1-1 at the end of the second period.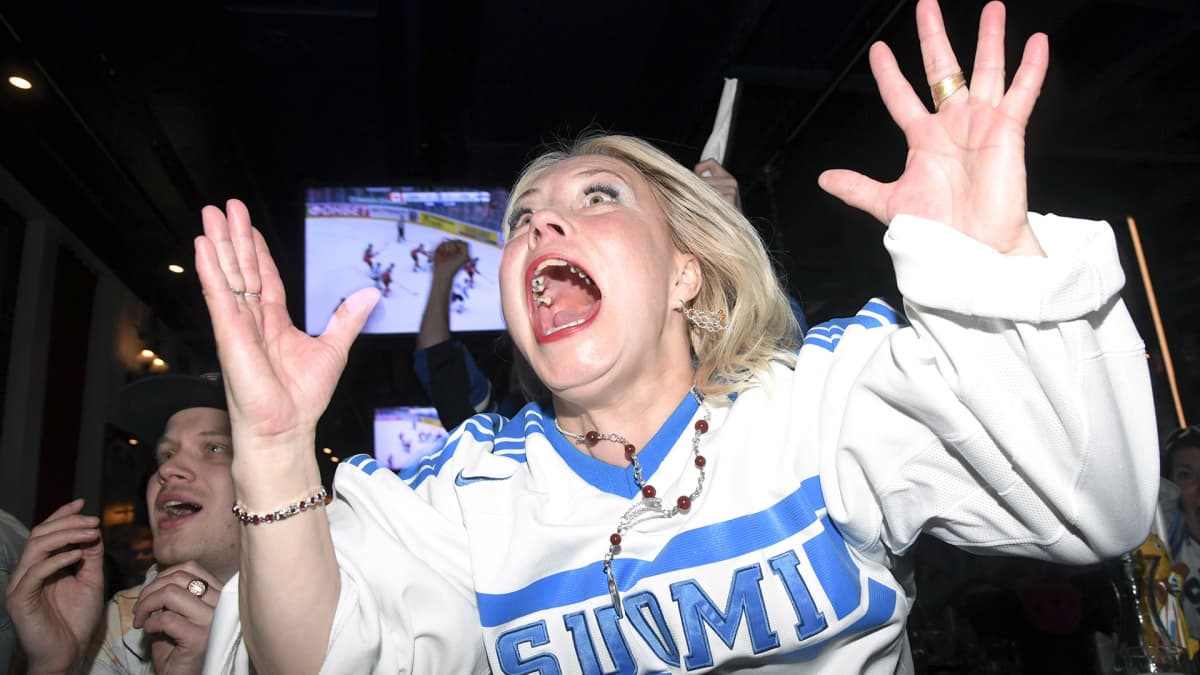 The third period began exactly as the second had, with an Anttila goal. The captain was once again in the right place at the right time, arriving to meet Veli-Matti Savinaien's pull back from behind the Canadian goal to give Finland the lead for the first time in the final.
Canada exerted huge pressure on the Finnish goal for the remainder of the third period, but were unable to find a way past the well-organised Finnish defence or the tenacious Lankinen.
With just four minutes left on the clock, Finland broke out of defence and Harri Pesonen secured the championship with a third definitive goal. As the buzzer sounded to end the game, the Finnish players swarmed goaltender Lankinen to celebrate their hard-won victory.