Warm weather, picnic blankets on the ground and the lively chatter of families — the Vihertie Residents' Park in the city of Vantaa is a summery postcard on a Monday morning.
Groups of children queue patiently for their turn to be served, holding bowls and plates brought from home as cheerful city workers chant a lunchtime rhyme before ladling out the day's special — salmon casserole.
The park is one of two locations in Vantaa selected for a free lunch pilot this summer.
Children in the Finnish capital of Helsinki have been able to get free lunches during the summer months since 1942. That service started out as a wartime measure to prevent hunger, but it continued in playgrounds across the city as part of the municipality's services to families.
While Helsinki is in its 77th year of offering free lunches — in around 60 playgrounds in the city — the neighbouring municipality of Vantaa is only just testing the waters at Havukoski in the east of the municipality and Martinlaakso in the west.
The rationale is simple: kids normally get a free lunch at school, and during the long summer holiday, they don't, so the municipality pitches in to help while parents are still at work. The food is generally a soup, stew or casserole and is usually served after some form of song or group activity.
Story continues after photo.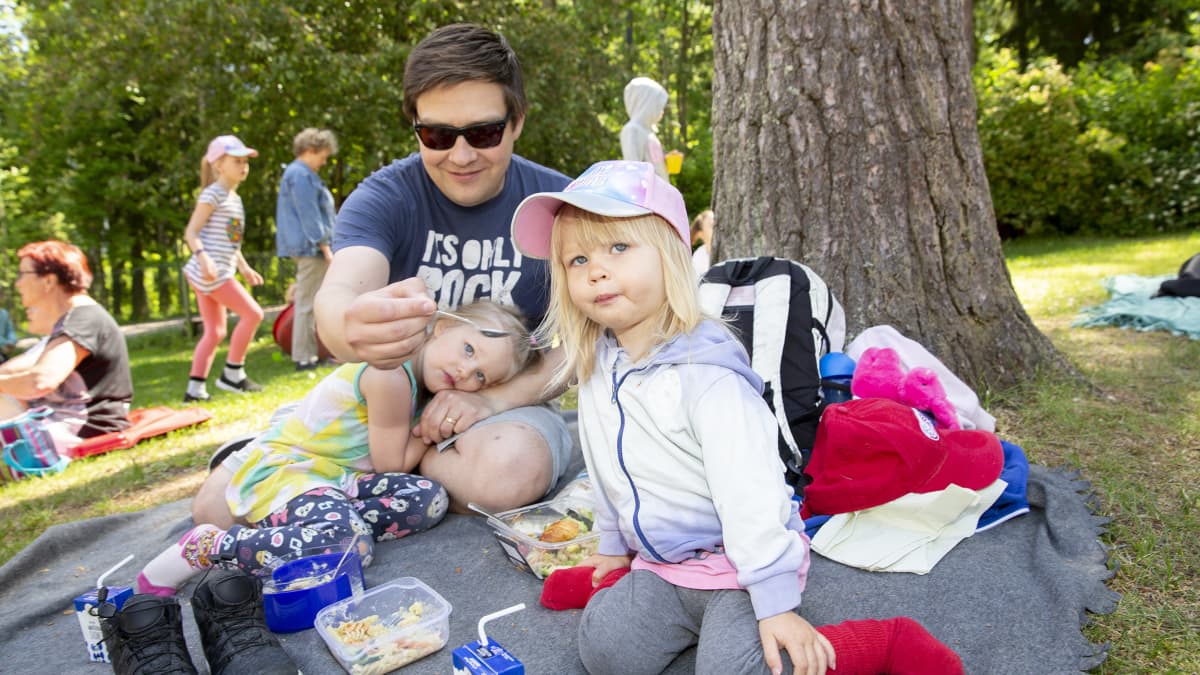 "It is really good food — It's a great service and it's great for the community," gushed Vantaa parent Joni Niemi as he fed his two little girls lazing on a picnic blanket under the shade of a tree on the warm afternoon.
"Good service for working parents"
City officials have been serving more than 200 free lunches in Vantaa every day since school ended two weeks ago — 120-150 in Martinlaakso and 60-100 in Havukoski. Authorities estimate that the cost for the entire duration of the trial will be around 25,000 euros.
Riikka Åstrand, Director of Youth Services in Vantaa, said that there are multiple reasons for municipalities to offer free lunches to anyone under 16 years of age. "First of all, many people have asked for the same kind of service as is available in Helsinki;" Åstrand said.
"Secondly, it is a good service for parents who might not be able to cook so easily during the week when they are at work and children have long holidays. And thirdly, our youth workers have noticed during our summer activities in previous years that there were children who seemed to be hungry and we wanted to support them in this way," she explained.
"It is also a good way for both children and those parents who are at home during the day, to get together, meet others and find friends in their own neighbourhood," Åstrand added.
While some of the children might go hungry otherwise, many use the service for convenience and use the opportunity to see their friends at a local playground. In that sense it is not food aid as such, but part of the patchwork of universal Finnish services such as free education, subsidised healthcare and more.
"We have the idea that people in Finland pay a lot of taxes and they should get a lot of services for those taxes," Åstrand noted.
"However, we did choose the locations where we offer this lunch service in such a way that it is most easily available for those families who most need it," she continued.
Story continues after photo.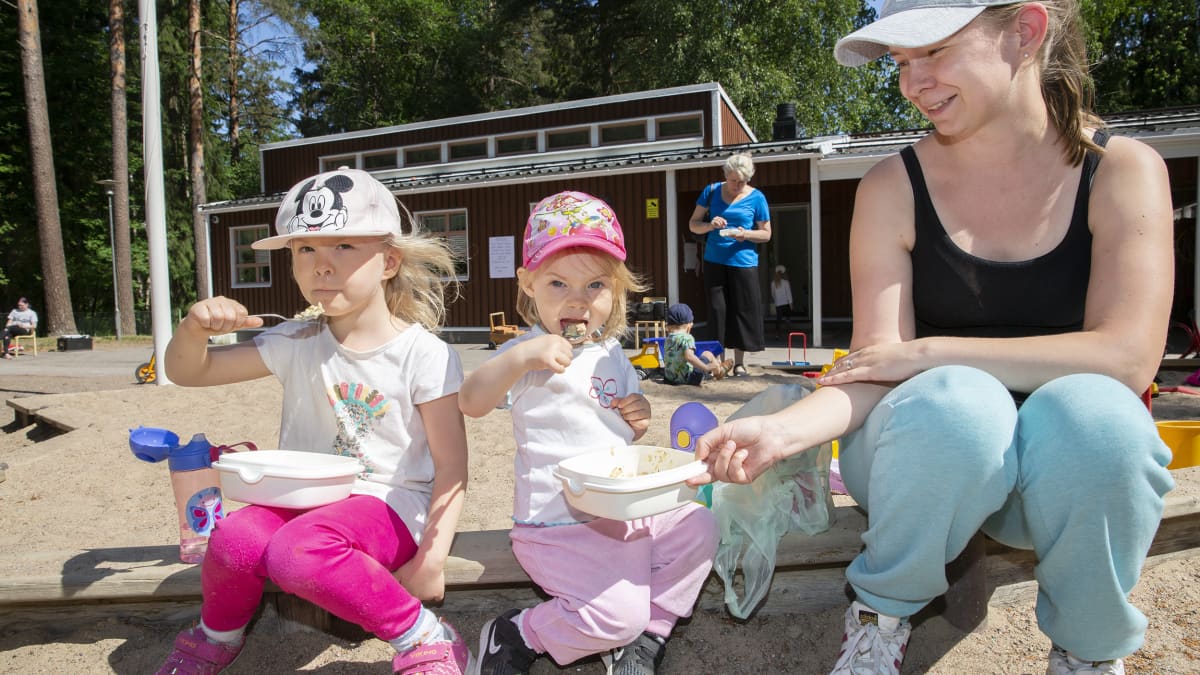 For many families, it's one more reason to spend the day outdoors during the brief Finnish summer. "It is nice to be outside when the weather is good. The children also eat better when they are playing outside. And it's free," Vantaa parent Riikka Svennevig said.
Not the first time in Vantaa
Vantaa first served free summer lunches in the 80s.
"I enjoyed the service as a child, but it ended in the 90s during the economic depression. A few years ago, Vantaa experimented with it again on a smaller scale, but it never took off — the lunches were served in an area where the people didn't seem to need the service at that time," Åstrand said.
Story continues after photo.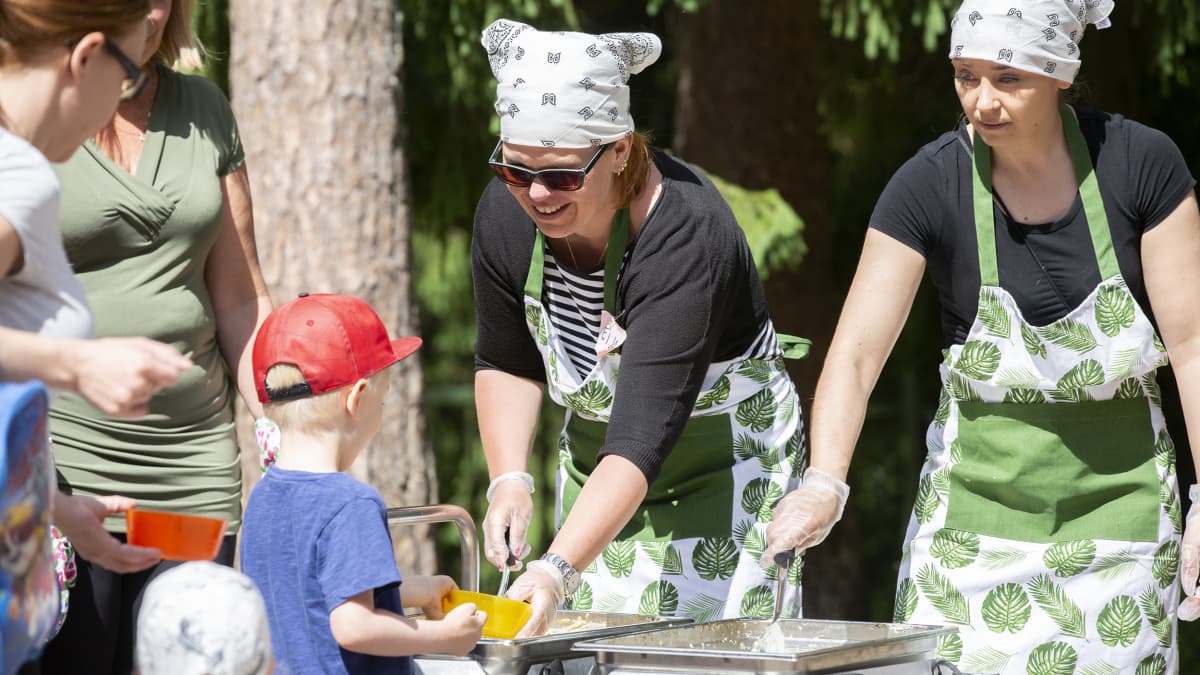 City officials are still pondering whether or not it will be possible to offer a long-term service.
"That's a decision the Vantaa City Council has to make. There wasn't the budget to offer free lunches all through the summer this year, but the council decided to fund it as a pilot to check out the response," the youth services director added.
While Vantaa is taking baby steps with its summer lunch programme, Helsinki's established scheme will serve hundreds of thousands of children.
"We expect to be serving 160,000 to 200,000 children this season. The whole program is estimated to cost anything between 190,000 and 200,000 euros," food services specialist Sirpa Jalovaara from the City of Helsinki said.
"We feel it is a big success"
Meanwhile Vantaa officials are hopeful about the future of the trial. Mervi Pykäläniemi, director of the Patotie Kindergarten in Vantaa, who organises the lunches in Martinlaakso in Vantaa described the trial as a big success.
"Food connects people. One of the mothers told me she is so happy to see her 12-and 13-year-old boys here with their friends — without phones, computers and tablets. I hope this continues because we feel it is a big success," Pykäläniemi said.
_Story continues after photo.
_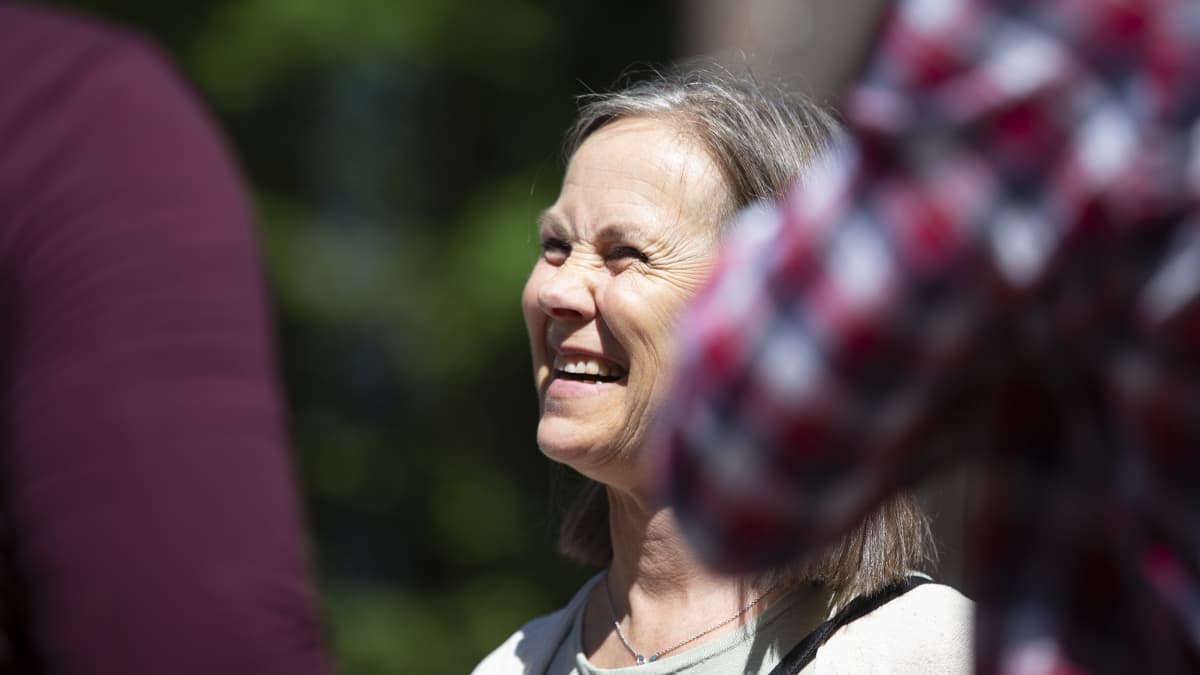 "This is the first time we are here, but we are definitely going to be here next summer too if this continues," Svennevig remarked as she enjoyed the sunny day with her young daughters.
Lunches are available at Helsinki playgrounds ((in Finnish) on weekdays until 2 August, and at Vantaa's (in Finnish) two locations until 12 July. In the city of Kerava (in Finnish), the service is available until 26 July at three locations — in the yards of the Ahjo and Savio schools and in front of the central library. Children just need to turn up at a participating playground with a bowl or deep plate and cutlery by 12 noon.