In the days leading up to Finland's public Midsummer holiday Finnish cities become eerily quiet. By Friday many will have packed their bags, loaded their cars, and driven out to the countryside for a long weekend. That's because Finns take midsummer very seriously.
"Records of Midsummer celebrations in Finland date back to the 1300s, before the invention of the printing press," senior archivist at the Finnish Literature Society (SKS) Juha Nirkko told Yle News. "The first records of the celebration can be found in handwritten calendars."
Midsummer, which is also known as Juhannus in Finnish, occurs during the summer solstice which is the longest day of the year. In Finland the sun is visible almost around the clock in most of the country on Midsummer. But nowhere is the spectacle of the nightless night more breathtaking than in the country's far north.
A nation of over half a million cottages
The midsummer migration sees many Finns heading to their summer cabins, or mökki in Finnish, to celebrate the long holiday weekend. Summer cottages are hugely popular in Finland. In a population of just over 5.5 million, there are around 600,000 dotted around the country, meaning that nearly one in ten inhabitants has a summer retreat.
It's not difficult for city dwellers to find solace in a country where 75 percent of the land area is covered by green forests and which boasts of more than 180,000 lakes of all sizes. Many Finns still yearn to make the pilgrimage to small towns and villages as many of their ancestors did in the past to help with summer harvests.
"Urbanisation on a large scale is quite a new phenomenon to Finns," Arja Tiihonen, a specialist in buildings and leisure residences from Statistics Finland, explained to Yle News. "Many of us need to get to peace and quiet in the countryside to escape the stress of work, especially in the summer. That's why summer houses are often located near a lake or by the sea where people can relax. Spending time at a summer house is the opposite of our busy everyday lives."
Midsummer bonfire — the original social media update
After the Christianisation of Scandinavia in the Middle Ages, Midsummer was fixed on 24 June to commemorate St. John the Baptist, the saint who baptised Jesus. Nowadays, however, Midsummer is celebrated on the Saturday between 20-26 June, and the celebrations combine both pagan and Christian traditions.
Story continues after photo.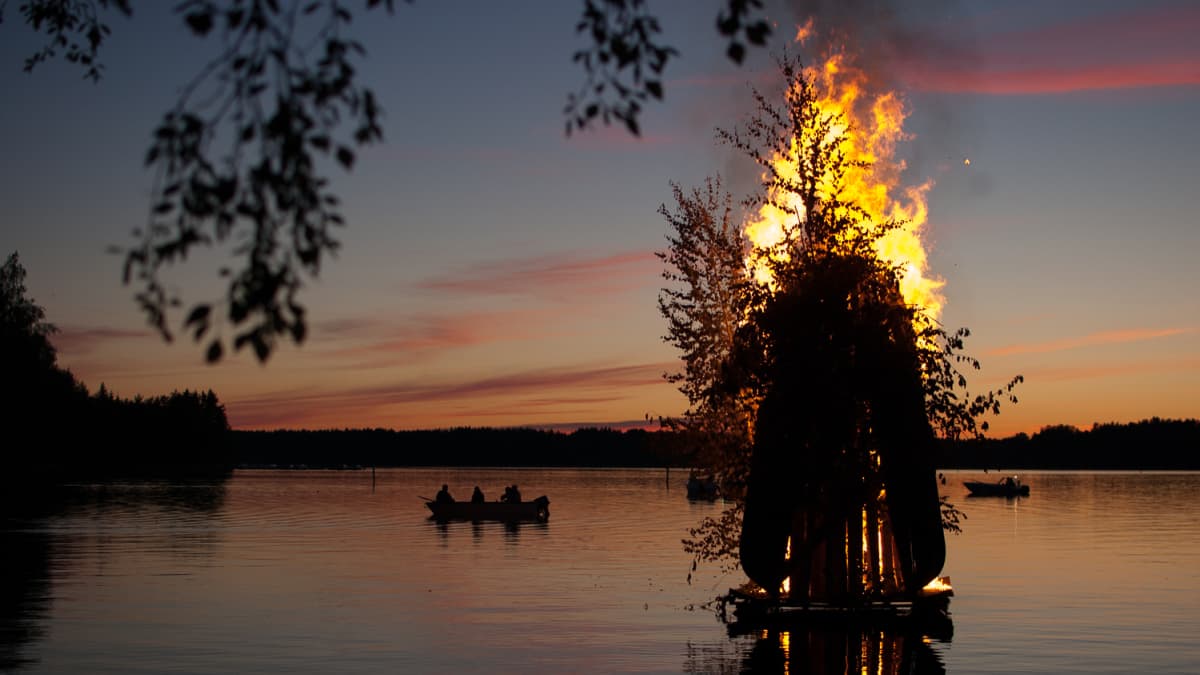 Most villages and towns still put on some kind of Midsummer celebration, which usually involves lighting a big bonfire. In some Swedish-speaking parts of Finland, locals gather to dance around a decorated maypole. Midsummer weekend is also a popular time for church confirmations and weddings.
Large bonfires, or kokko in Finnish, were traditionally built in almost every village on Midsummer Eve, or Juhannusaatto. Fire has always been considered symbolic and it was previously believed to be a purifying force that dispelled evil spirits.
"Jumping over the Midsummer bonfire was believed to increase your chances of finding love," Nirkko remarked, adding that some bonfires were so big that they could be seen by neighbouring villages.
"Lighting a bonfire was a bit like updating your status in a pre-social media world. 'What are you doing?' — 'Having a bonfire.'"
This Midsummer the Finnish Meteorological Institute (FMI) has put a damper on bonfires in southern and central parts of Finland, where there is a risk for forest or brush fires.
Lethal combination: Alcohol and open water
There is a downside to Finland's Midsummer madness. The tendency toward bacchanalia sees many residents engage in heavy drinking and its associated lack of restraint.
The combination of drinking and celebrating near the water has led to a spike in calls to the emergency services during the holiday weekend. So much so that it has become a grim part of the holiday ritual for authorities during the period.
Story continues after photo.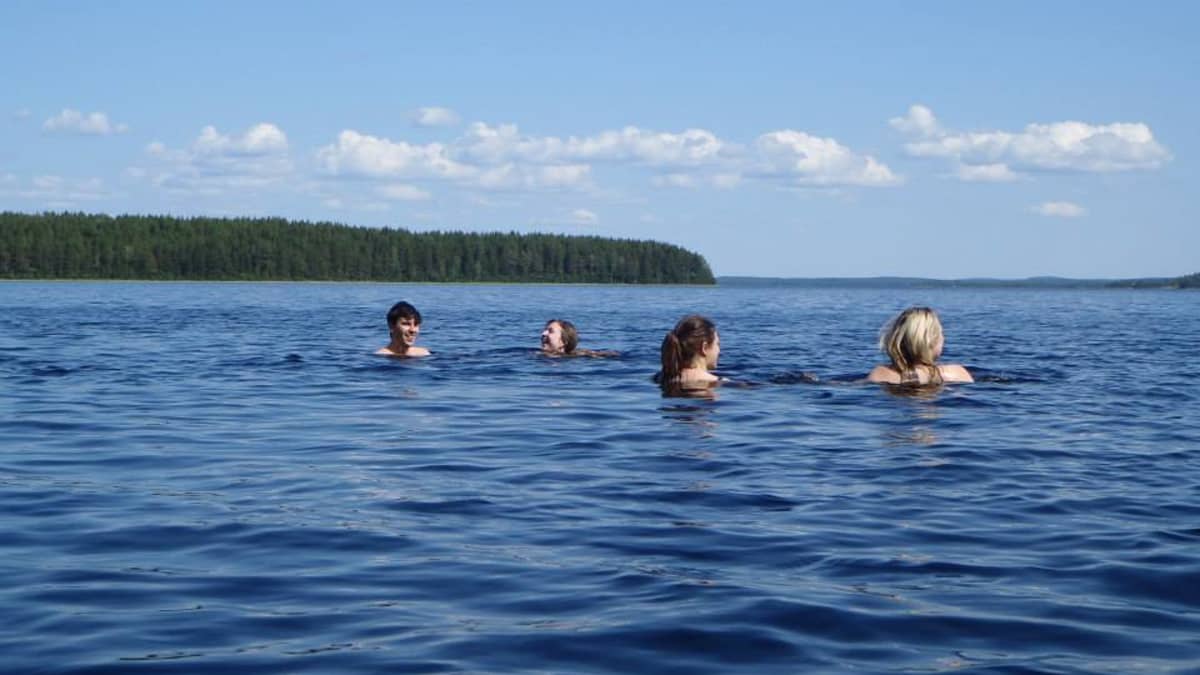 SUH, the umbrella association representing swimming teaching and lifeguard organisations in Finland, maintains a running count of drowning deaths in the country throughout the year. The group reports a peak in drowning deaths during the summer months, some of them during Midsummer.
Police also provide an update on the number of calls they received that were triggered by assaults, domestic incidents, drunk driving and general rowdy behaviour.
Earliest Midsummer celebrations devoted to Ukko
Until the 1300s Midsummer was a celebration that took place after the spring sowing and was dedicated to Ukko, the pagan god of weather. "It was all about guaranteeing a good harvest and fertility," Nirkko explained.
"People toasted Ukko with homemade wine and beer. They turned their old grains into alcohol, which they then drank, in the hope of bringing about a good crop."
Nirkko added that Midsummer was an especially potent time for folk magic.
"It's likely that our ancestors cast spells in order to attract great fortunes and plenty of suitors."
Unmarried women traditionally collected seven or nine types of wild flower and placed them underneath their pillows the night before Midsummer. They believed the practice would reveal their future husbands in their dreams.
This tradition is thought to stem from folklore and was probably influenced by the romantic ideals of the time.
"It was all about determining a young woman's fate and finding out whether she'd marry into a good family," Nirkko noted, adding that while some of the spells were serious, others were just a bit of fun.
Unmarried men are also believed to have cast love spells, but these are not as well documented, the archivist said.
This story was originally published in 2019.