The 30th annual Night of the Arts brought hundreds of events to the capital region on Thursday evening, stretching into early Friday and ushering in the Helsinki Festival.
The massive multi-genre festival runs through September 1, serving up rock, hip-hop and world music at the Huvila Festival Tent, along with classical music, dance, discussion panels and a photo exhibition featuring clowns. There are even Laurel and Hardy films with live musical accompaniment among other kiddie-oriented events, many of them free of charge.
Sound and vision
Among the offerings are audiovisual installations that run through the 17-day festival at entry points to the capital region: the Port of Helsinki's West Terminal, the Central Railway Station and Helsinki Airport in Vantaa.
"The idea was let's put extremely high quality ambient sound and light works in those places where people arrive in Helsinki, so that maybe someone may stop for a moment; maybe their commute will be just a bit different and a bit better. Art can be a moment of stopping, of reflecting for a moment," suggests Helsinki Festival Artistic Director Marko Ahtisaari.
Story continues after photo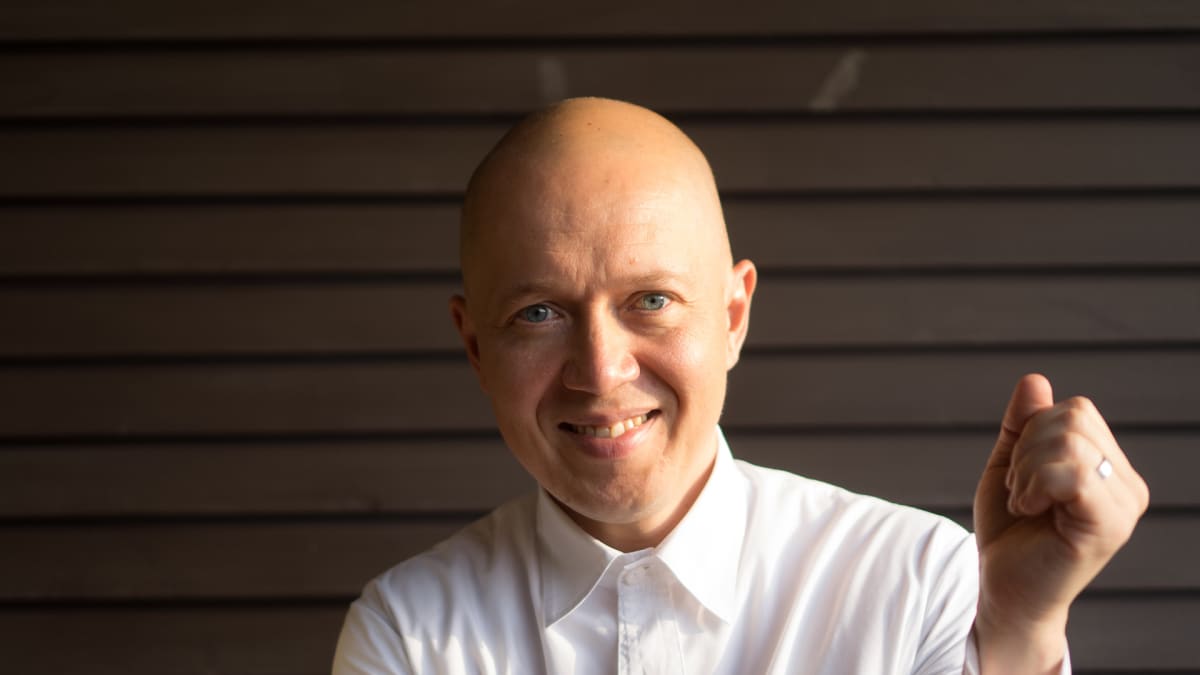 Each of the "Enter Helsinki" installations has been developed by a pair including a visual artist and a musician.
Singing bowl, ever-changing light
The only non-Finn among them is Jon Hopkins, now on his fourth visit to Helsinki. The Grammy-nominated British electronic musician and producer is known for collaborations with the likes of Coldplay and Brian Eno.
Story continues after photo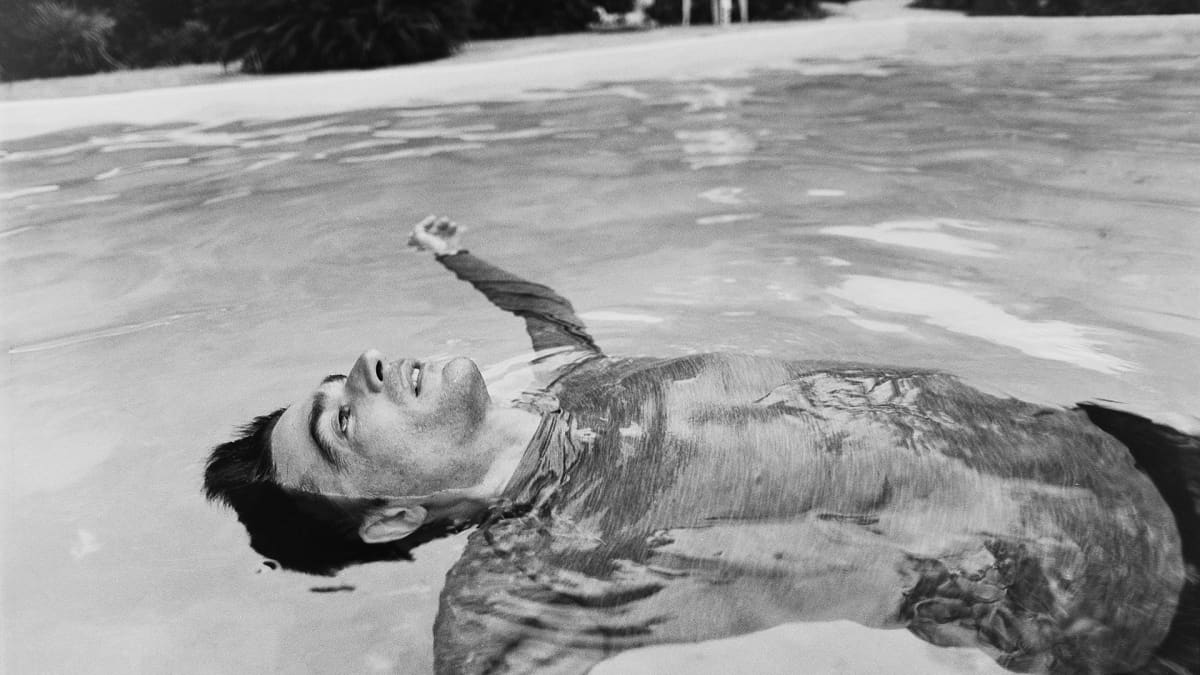 Eno has created works of generative ambient music for spaces such as airports and Helsinki's Kiasma Museum of Contemporary Art. Now Hopkins too has produced a similar generative work that subtly fills the platform area of the central train station.
His Finnish partner in the project, Ville Hyvönen, designed an ever-changing light show that reacts to the music as well as the arrival and departure of trains and the changes in natural light during the day.
As with the other installations, the visual aspect comes into its own after sunset, shortly after 9 pm. The station is also quieter then, making the discreet music more audible.
"I hope people will go along after dark to experience this installation at its purest," says Hopkins. "I've long been fascinated with the conscious and subconscious effects that the inclusion of ambient music in public places can have. I can sense a calmness that isn't usually present in these often hectic spaces."
Like natural light, the generative work constantly, gradually changes without ever repeating itself exactly. While it was created specifically for Helsinki, its origins lie further east.
"All the sounds were created using an antique Tibetan singing bowl that my stepmom found for me in Delhi. You can create a variety of sounds with it including this very beautiful, hypnotic drone sound, which is obviously part of a prayer ritual. I built a soundscape out of these on a laptop, layering and processing this one instrument to create a constantly shifting wave of resonating harmonics," Hopkins says.
"This is the first time I've created music solely from a single sound source, which was really liberating in a way. It's also the first piece I've written that doesn't use a traditional harmonic scale. All the harmonics you hear are generated by this metal bowl, so it has a drone base but it's not in a key actually," says Hopkins.
Story continues after photo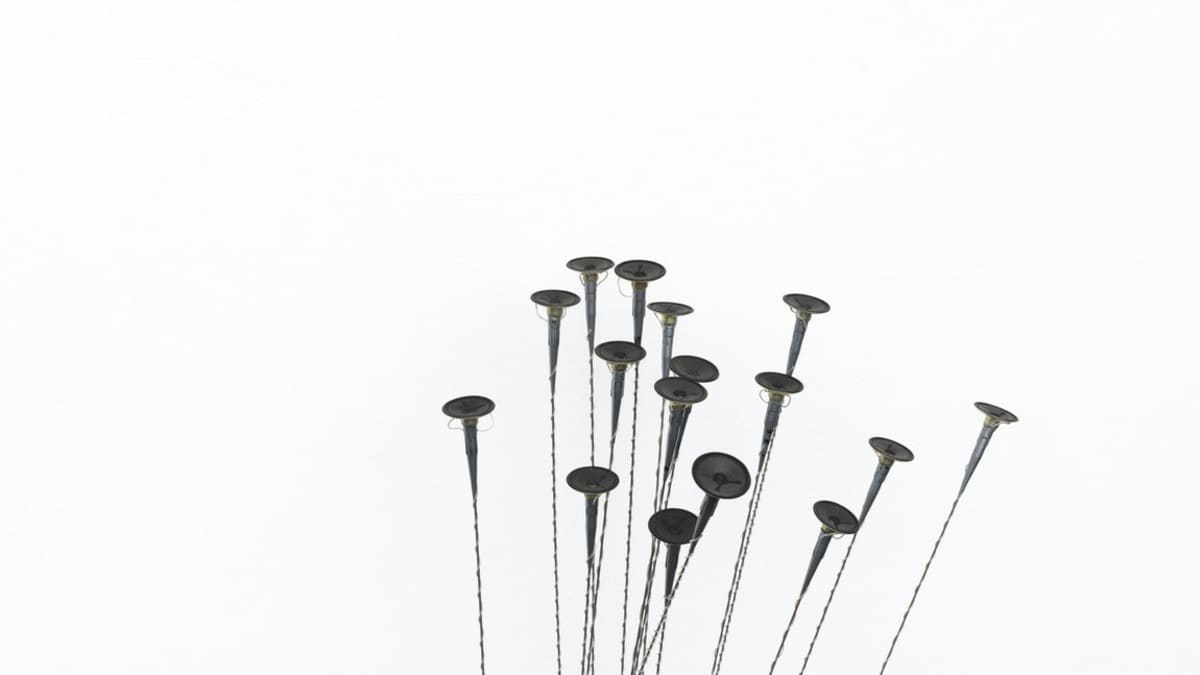 A few blocks away, the Eno theme continues at Kiasma, which is displaying Memory Flowers, an audiovisual sculpture that the artist created in conjunction with his Kite Stories installation there 20 years ago.
Peeping frogs, disoriented whales
More ambient sounds set the mood at the West Harbour's Terminal T2, where local musician Timo Kaukolampi has teamed up with visual designer Jenni Pystynen to transform a large, airy upper hall overlooking the sea with a work entitled Silent Sea.
Story continues after photo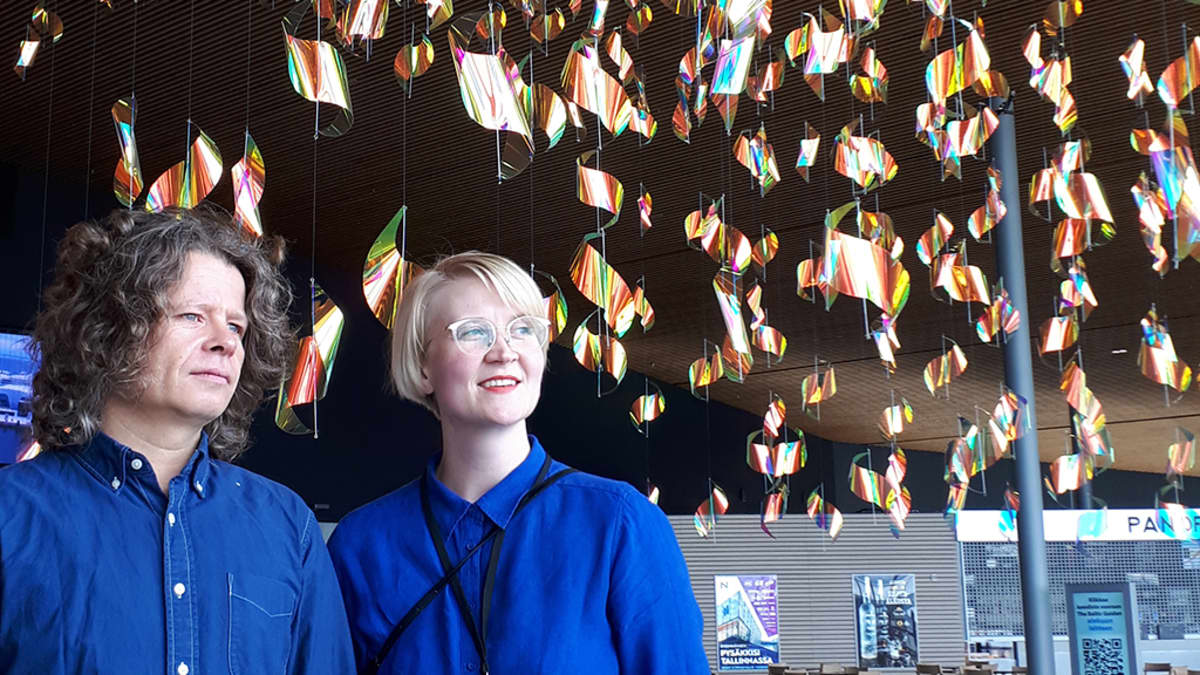 Like Hopkins, Kaukolampi has created electronic works and soundtracks as well as abrasive rock with his band K-X-P, inspired by 1970s German krautrock groups.
This audio work is more soothing, featuring ghostly choral voices and peeping frogs that Kaukolampi recorded in Portugal – again echoing Eno, who featured Honduran frogs on his classic On Land.
As Ahtisaari sees it, such restful sounds are appropriate for these installations in travel hubs.
"When we commissioned these pieces, the brief was that since these are in public spaces, the works should not scare anyone or arouse a sense of emergency. That's pretty much all we said," he explains.
"My most sincere wish was that people would be touched by something otherworldly and positive rather than just noise," Kaukolampi says.
In front of a massive picture window, Pystynen's visual component is also meditative: dangling strands of paisley-shaped plastic that turn and reflect light in curious ways.
Beyond its seemingly placid surface, this ocean-themed work carries a darker environmental theme, responding to issues such as plastic in the seas and the impact of noise pollution on whales and other marine life.
"We were thinking about the ocean before it had any man-made sounds, the silence before motors, and a quote about whales dying because they can't hear their singing anymore. We don't really know that much about anything and we're already polluting it with our plastic and noise and our hurry," says Kaukolampi.
Music for airports
The third piece is 'Enter Me', a video installation by photographer and journalist Meeri Koutaniemi with music by her husband Sami Yaffa. A veteran of bands such as Hanoi Rocks and the New York Dolls, he has done a popular documentary series for Yle about music from around the world.
Story continues after photo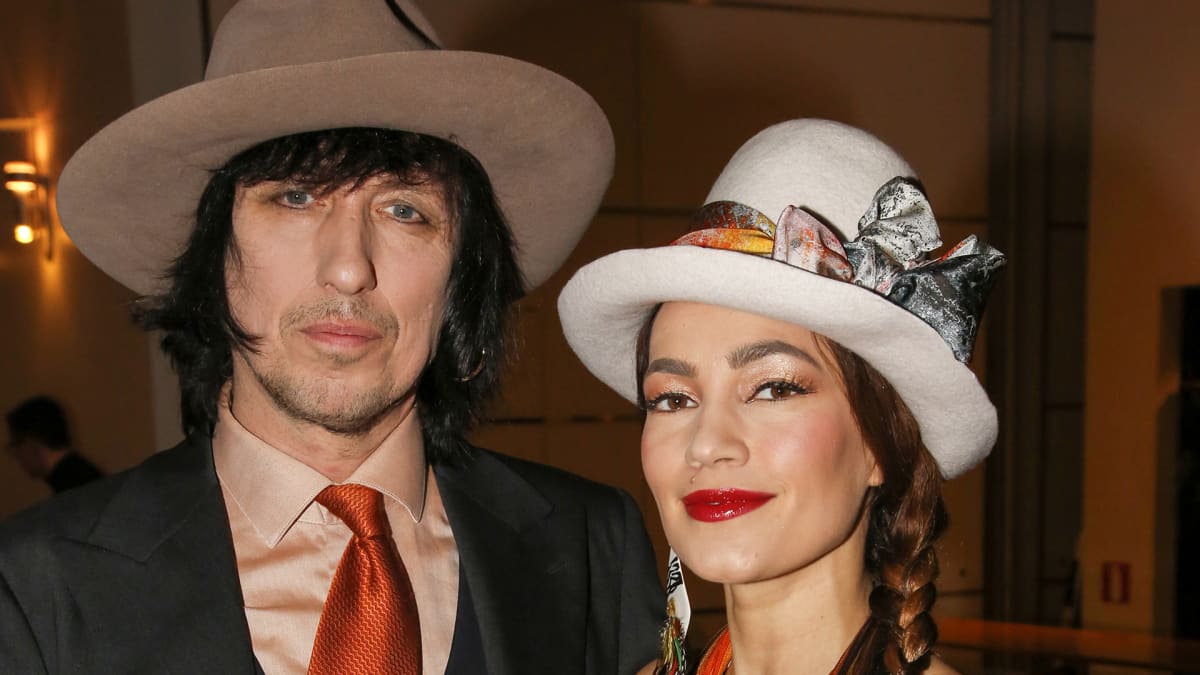 Reflecting that, his soundtrack is much livelier and more varied than the other two – or than Eno's Ambient 1: Music for Airports. Set to the music are looping videos of leaping dancers, projected on the walls of a tunnel linking the airport to its underground train station.
"The piece deals with how to navigate yourself as an autonomous and anonymous being and how you reflect yourself in others' feelings," explains Koutaniemi.
Noting that the busy corridor is a challenging venue, she says that "as an artist you'd like to have a space where you would get the most attention for the work. So actually this space is perfect in a way because the piece talks about how you meet another anonymous person. In this space you're in a hurry and you're anonymous, but if you pay attention you can have that moment to see each other and interact."
What kind of first impression, then, do the creators hope the installation conveys to new arrivals?
"That you'd be open to new encounters; that you can ask for attention and face another person in a friendly way if you have that courage – because we're so used to these rules that you're not allowed to say anything or touch another human being. We want to break these barriers and conventions," she says.
"This is a multi-layered piece using styles from all over the world so we hope that when people come here from all over the world they can recognise some rhythms and realities from their own cultures, and feel welcome."