A new tobacco-free nicotine product imported from abroad is quickly gaining popularity in Finland, according to Finnish Customs.
These "nicotine pouches" come in multi-coloured packaging and are flavoured with extracts such as ginger, orange, blackcurrant and rhubarb. They do not contain tobacco and are smaller than classic snus packets, and thus easier to insert and use.
Customers use both types of product by inserting the pouches between their gums and cheek.
"It's kind of like snus for women," said customer Kaisa Laurila from Kokkola next to a candy-coloured snus display at a store in the border town of Haparanda (Haaparanta in Finnish) in northwest Finland.
Health care professionals have noted that girls and women are using snus or similar tobacco products more often than before.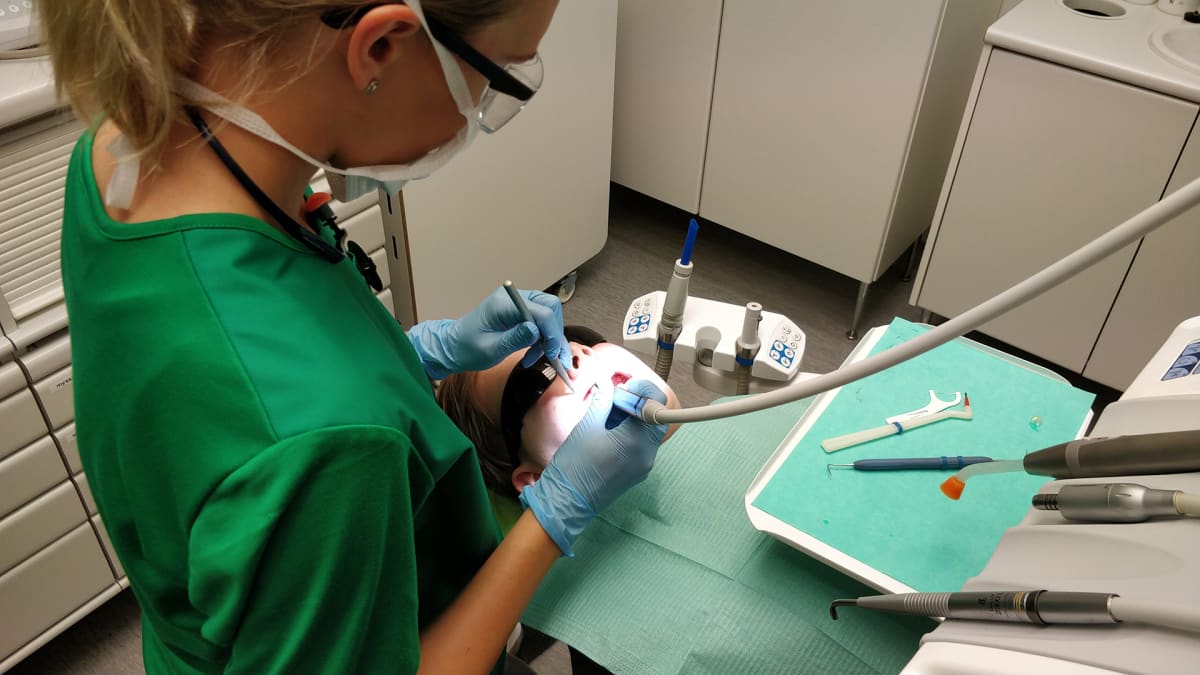 Dental hygienist Annica Marjamaa from private sector healthcare provider Mehiläinen has worked with children for more than two decades.
"When I visit schools I ask whole classes of kids whether they've used snus. These days more and more girls are raising their hands. It used to be unheard of for girls to try these products," Marjamaa said. "We have to take this trend seriously."
Communications manager for snus manufacturer Swedish Match, Johan Wredberg denied that his company is marketing its products specifically to women – or to underage customers.
"Our products are marketed to adult people regardless of their gender," Wredberg said. "We feel that men and women alike are able to make sensible decisions about what products they use."
Fimea: Nicotine pouches "medicine"
Apart from marketing strategies for the tobacco-free nicotine pouches, the products also fall into a grey area when it comes to their classification in Finland.
The Finnish Medicines Agency (Fimea) considers the nicotine pouches a form of medication based on the effects the chemical ingredients have on the metabolism.
"Nicotine is a well-known medical compound, which affects users in a medicine-like way," said Fimea head pharmacist Kristiina Pellas.
However, the legality of the nicotine pouches is very difficult for consumers to determine ahead of time due to inadequate labelling on snus packages.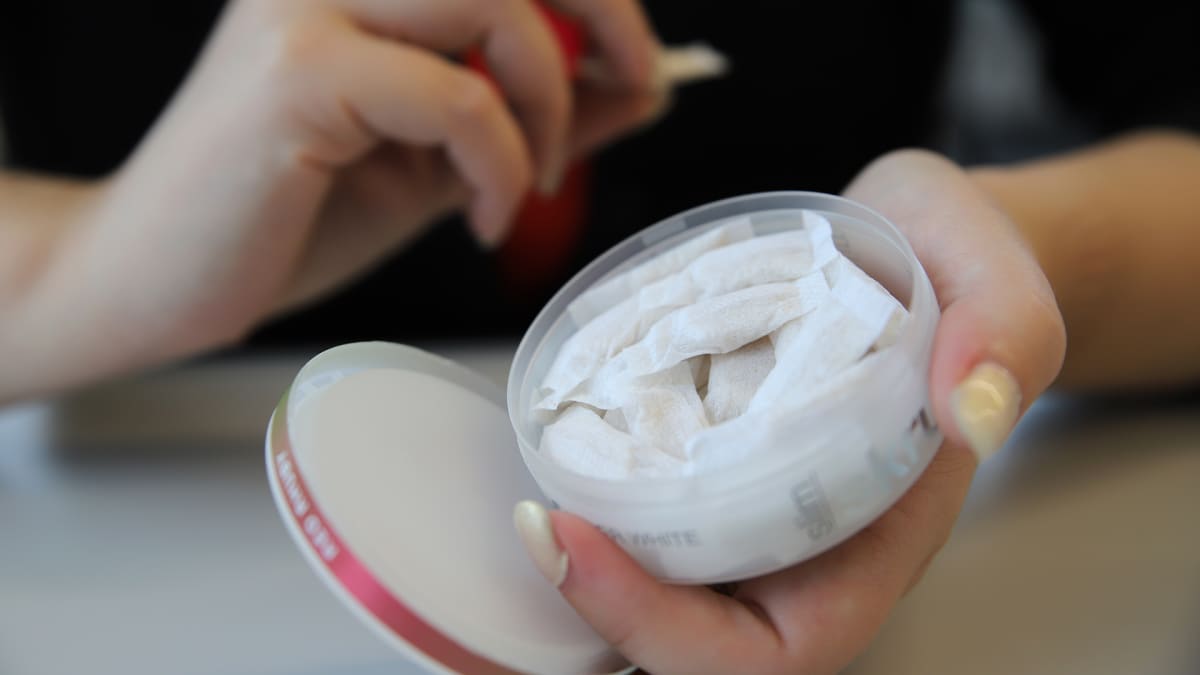 Fimea equates tobacco-free snus with non-prescription medicines whose nicotine content per sachet is 4 mg. This is the official legal limit in Finland for all snus-like products; anything stronger is considered a prescription drug and thus illegal to import from abroad without a license.
"In terms of Customs, it's simple: the nicotine pouches are treated as a medicine and their import status is regulated by the applicable laws," Finnish Customs inspector general Anne Pullinen said, adding that a rise in imports of the flavoured snus is likely.
The import limit for four-milligram sachets from ETA countries such as Sweden corresponds to an estimated 12 months of personal use. Customs calculates that this adds up to about 8,500 doses or hundreds of cartons of the product.
However, many of the products contain no information about the quantity of nicotine they contain. In such cases Customs seizes the contents for study in its laboratories. So far only a handful of analyses have been conducted though, Customs said.