The second-largest Finnish grocery retailer, the K-Group, is to begin providing customers with statistics on the carbon footprint of some food purchases. This autumn K-Group will begin providing those enrolled in its Plussa customer loyalty programme with data on the climate impact of their food shopping.
The system will not pinpoint details for individual products but simply generate data based on popular product groups such as milk, bread, beef and root vegetables. Initially the programme will cover 40 product groups.
The K-Group is the second major Finnish retailer to roll out such a scheme. Last month its main rival, S-Group, said it would start letting shoppers know the carbon impact of their purchases.
Together the two chains control more than 83 percent of the Finnish groceries market, according to the Finnish Grocery Trade Association. Last year the association said that the S-Group had a market share of more than 46 percent, followed by the K-Group at just over 36 percent and German budget chain Lidl with less than 10 percent.
Story continues after photo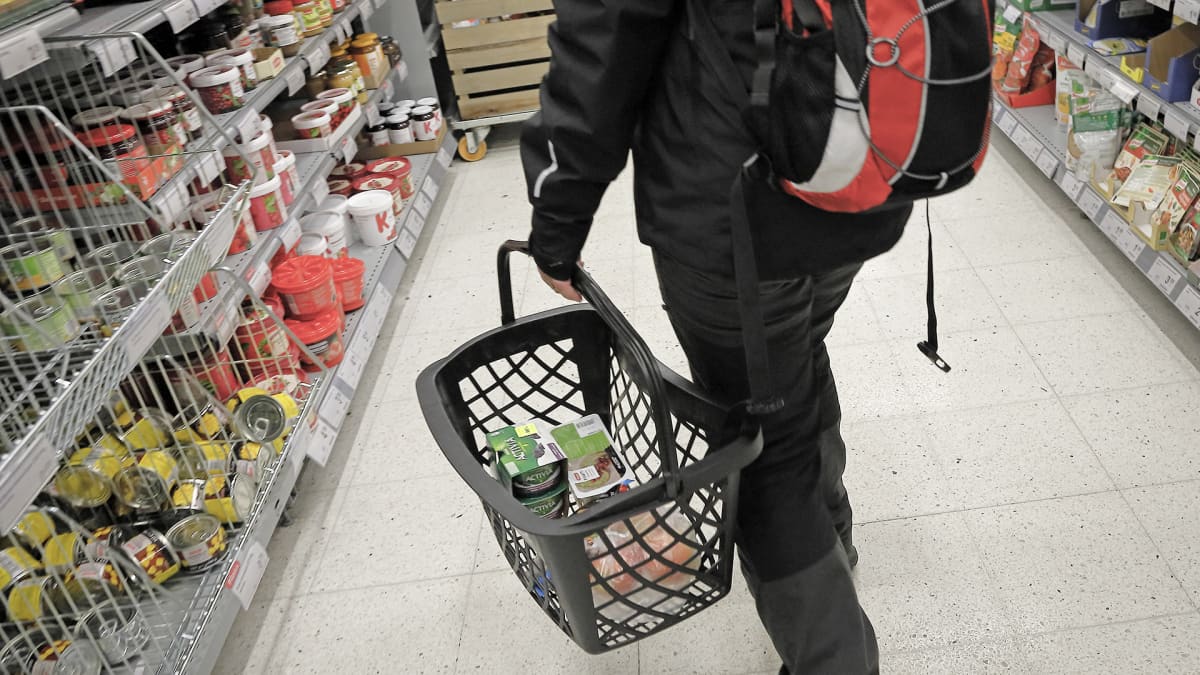 Like that of the S-Group, the K-Group tracker will be based on climate impact estimates from Natural Resources Institute Finland (Luke), one of Finland's official statistics authorities.
The Finnish Innovation Fund Sitra meanwhile estimates that 68 percent of Finland's greenhouse gas emissions are related to household consumption.
"Responsible choices"
The K-Group says that many clients have asked for support in making sustainable choices when shopping for food.
"We want to help our customers to make choices that are responsible and in line with their values," head of the company's grocery divison, Ari Akseli, says.
Meanwhile at S-Group, "our aim is to offer help and tools to consumers so they can check and reduce the climate impact of their food purchases," says Senior Vice President for Sustainability and CSR Lea Rankinen.
The S-Group has already begun showing carbon figures for some product groups to loyalty card holders who log into a website.
"For instance you can see your purchases of meat, fish, fruit and vegetables, in other words practically all the major product categories, and an estimate of their carbon footprint," says S-Group product manager Vesa Riihelä.
He told Yle last month that some 150,000 people had signed up for the service, with the number growing by 25,000–30,000 per month.
No silver bullet
Environmental scientists say such trackers are a small step in the right direction.
"Many companies estimate the climate impact of their products, but we are not yet in a situation where reliable product- and brand-specific data is available on a comprehensive, comparable basis for all products," notes Merja Saarinen, a senior scientist at Luke.
According to Marja Salo, a researcher at the Finnish Environment Institute (SYKE), "all solutions that increase transparency in consumption are good in terms of boosting consumer awareness, especially when that information is tied to everyday life."
However she does not see such trackers as a silver bullet to change consumption habits in a more sustainable direction. For instance, WWF Finland estimates that residents of Finland used up their share of the planet's natural resources by early April this year.
"I wouldn't rely on everything changing when consumers get information about their carbon footprints," Salo tells Yle.
"Even if we have plenty of information, that alone is not enough. We need many forms of guidance."