Horticulturist Arno Kasvi marvels at a peach tree growing in Ruissalo, part of the southwestern city of Turku. The tree, which has flourished on a shady slope in the centre of the garden, was a gift and is already 10 years old. Kasvi has been following the stages of the tree's annual growth cycle.
"The tree has not really been cared for, but it still produces an edible harvest. It grows best in the shade. The problem with growing peaches in Finland is that they begin blooming too early in the year, for example on the walls of houses, even in January. At that time of the year, there are no pollinators around," said Kasvi.
Story continues after photo.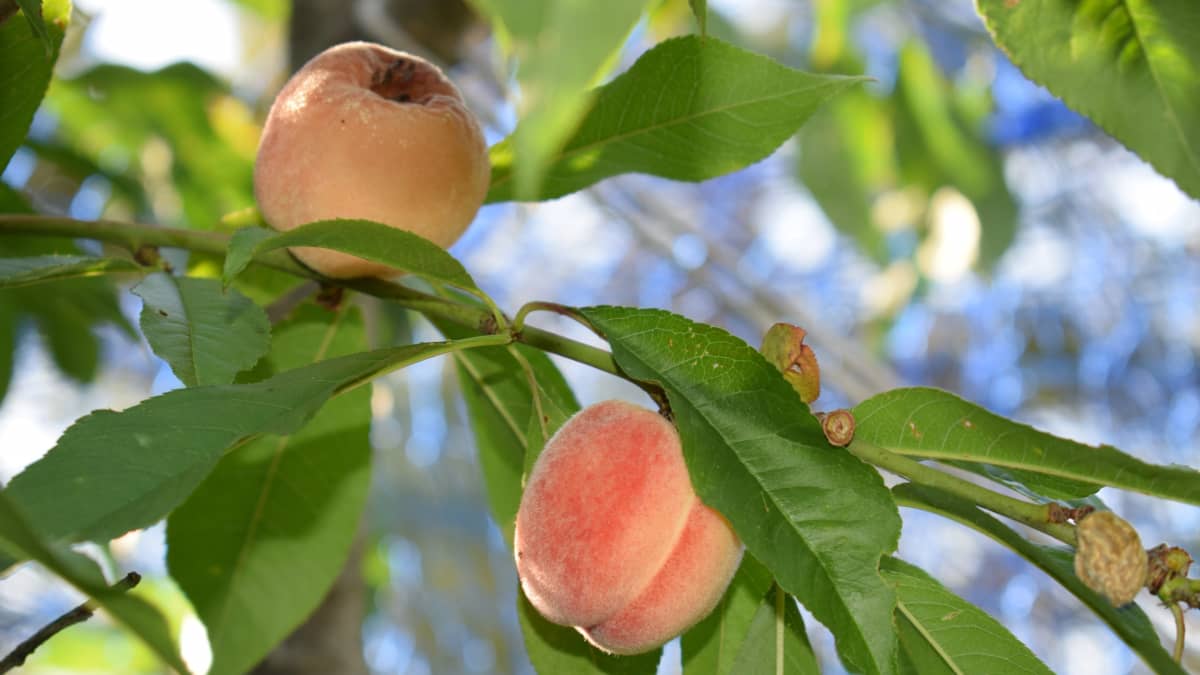 Peach trees are not usually covered in a protective blanket in winter, nor are they shielded from the sunlight. This particular tree's health demonstrates the effect of climate change on home gardens.
"If the tree is cared for, it would yield a more regular harvest. The amount of produce has varied in recent years. Sometimes the peaches come in bucketfuls, like this summer, and other times there are distinctly less," said Kasvi.
Worth trying exotic varieties
The Natural Resources Institute Finland (Luke) is carrying out extensive research into how climate change is affecting the country. The institute predicts that the temperature will rise by two to seven degrees Celsius while rainfall will increase by six to 20 percent by 2080.
Saila Karhu, a research professor at the institute, unveils a steadily growing grapevine outside its Piikkiö office.
"There was a building here earlier, and the vine would grow on its outer wall. The building has been demolished, but the grapes continue to grow at a steady rate. It's surprising that authentic varieties of grapes that thrive in Finland have been found, including varieties that can be eaten and used to make wine," she added.
Story continues after photo.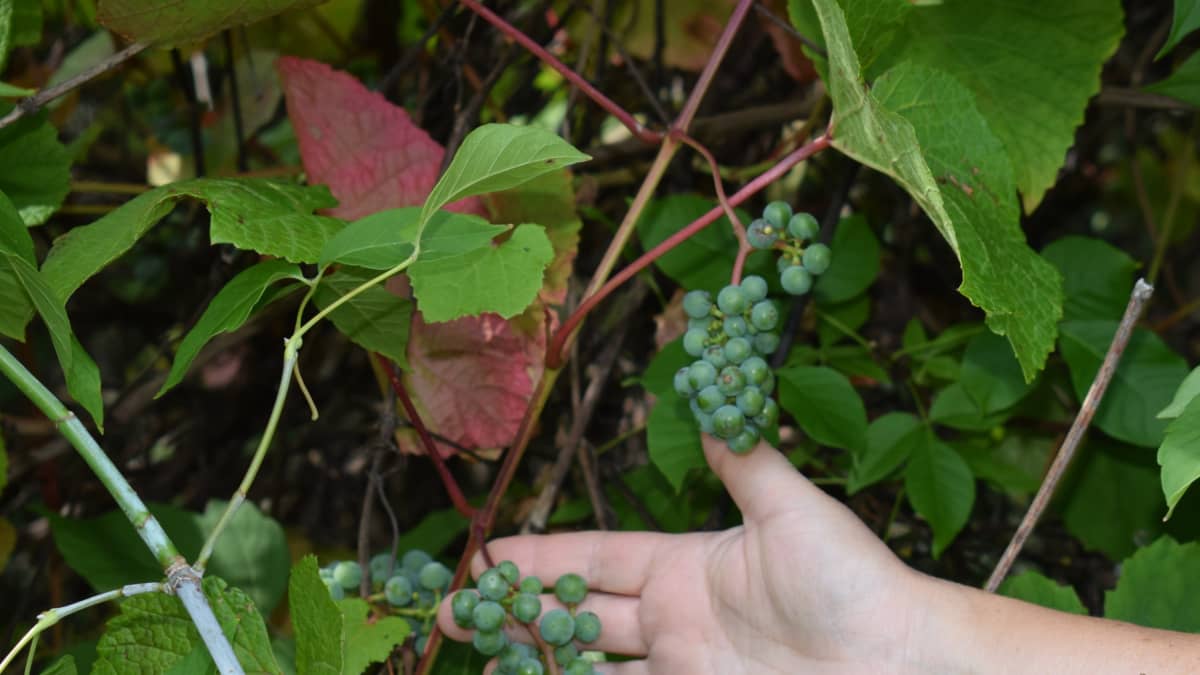 Karhu notes that this too is a result of climate change. She expressed astonishment at peaches and apricots not only being able to withstand the Finnish winter but being harvested regularly.
"Sweet cherries could become a new crop, and the commercial cultivation of pears will likely increase significantly. The production area of apples, in turn, will be extended towards the North," she said.
Karhu suggests growing exotic varieties of fruit in home gardens, but she does not recommend cultivating them for commercial purposes. She points out that it is easier to grow annual plants, as you need not worry about them surviving the winters.
Warm winters and quickly melting snow aid plant growth
A magnolia that bloomed last spring outside the institute's Piikiö office is still flourishing. The beech tree, which was planted in the 1930s, has begun sprouting germinated seeds and reproducing for the first time ever in the past few years.
"Climate change has led to a prolonged growing season, with less snow, and snow melting earlier in the spring. Very cold winter seasons are also expected to decrease, as will their likelihood. This will promote the protection of more delicate plants," said Karhu.
Story continues after photo.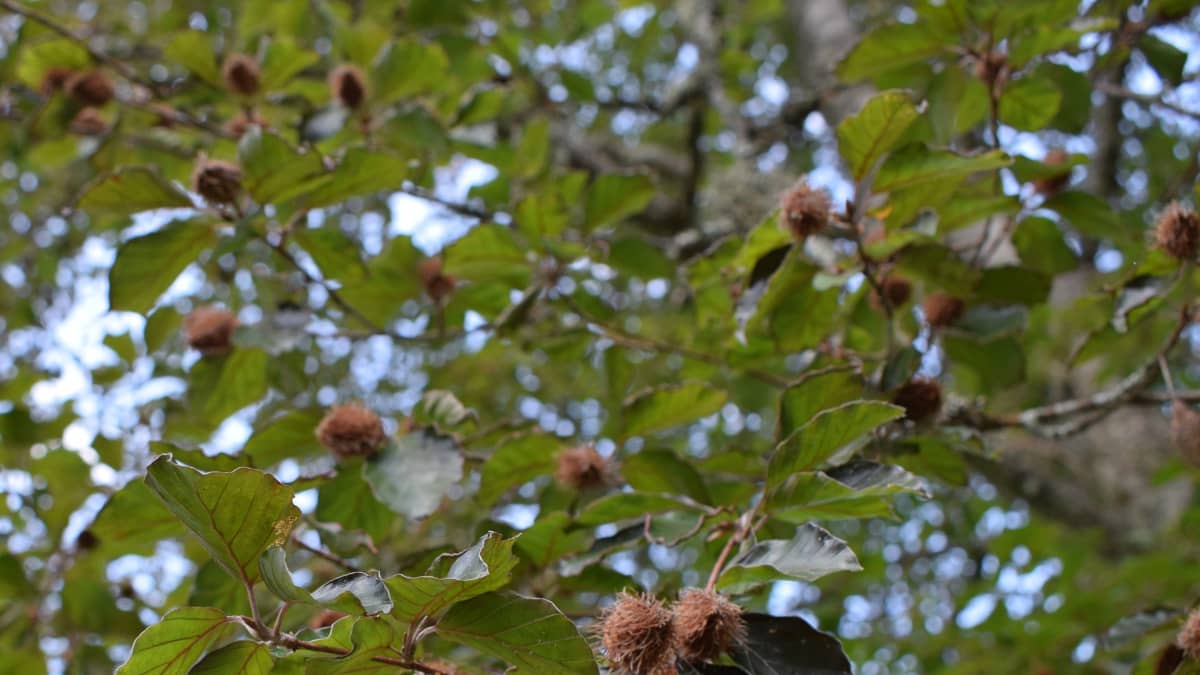 Additionally, autumn weather will be milder for longer, but it will also be very wet and rainy. This could adversely affect plant dormancy in winter.
"If autumn is fairly warm and long, the plants are in a good position to prepare for winter, and it aids their dormancy," Karhu said.
Eggplant and corn crops thriving
Kasvi encourages fruit cultivators to experiment. He displays eggplants growing in a bed at the University of Turku's botanical garden.
"Eggplants thrive in greenhouses in Finland, but these demonstrate that they flourish in the open as well," Kasvi said.
He then quickly switched to the topic of corn and quinoa.
"Quinoa, like corn, is an Incan grain from South America. Corn is maturing at a high rate right now. The amount of heat is good, as April and May were exceptionally hot and there were no frosty nights. If horticulturists or farmers do not succeed this summer, they should change their fields," Kasvi said.
_Story continues after photo.
_.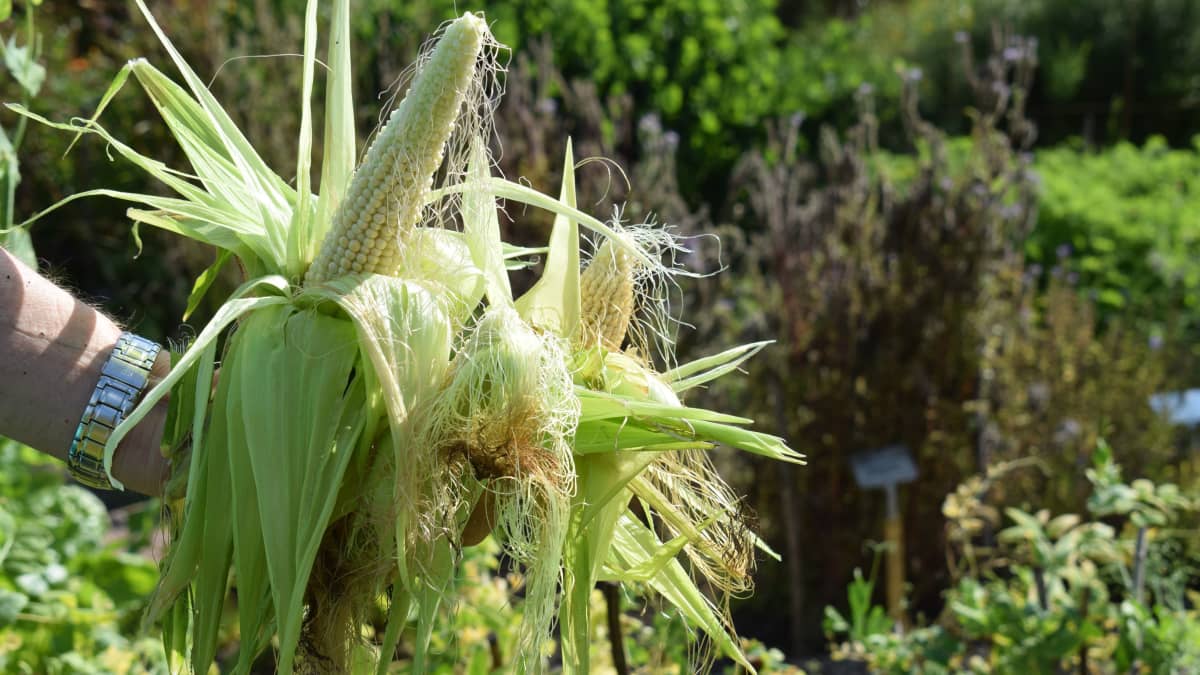 He emphasises that using the same plot of land for several years lets you gain agricultural and horticultural experience, and proposes growing different varieties.
"There are varieties of maize that are easy to cultivate, but I only recommend growing peach trees as a hobby. It is a high maintenance crop compared to corn, for example." Kasvi said, also highlighting the limited yield. "It should be remembered that peach trees bloom as rarely as plum trees. They also need to be pruned, as the tree could crack under the weight of an abundant yield."