Archaeologists have confirmed that the discoveries made by a father and son in Kiurunkangas in Sievi, western Finland form part of a dwelling dating back to the Iron Age. Research began when the archaeology enthusiasts uncovered iron and bronze ornamental objects as well as ancient axes using a metal detector in October 2018.
A team of 15 archaeologists and archaeology students from the University of Oulu began researching the area on 19 August. The Kiurunkangas location has a main excavation area of 60 square metres and several small excavation pits. Initial study of the findings suggested that the area was a graveyard typical of the Iron Age. Now, however, research indicates that it was a permanent dwelling.
"The research results suggest that the site in Kiurunkangas has a large permanent dwelling instead of a graveyard, as there was no evidence of burials. This is, however, an equally interesting result. As in the case of graveyards, not much is known about Iron Age dwellings in Northern Finland," Ville Hakamäki, the archaeologist leading the excavation, said in a statement.
Excavations of the site have already recorded more than a thousand findings, but more material is expected to emerge. The findings suggest that people have occupied the area for thousands of years.
The material found thus far includes small metal objects, such as bronze-plated items from a metal container and a bronze fastening ring. Slag from the manufacture of iron have also been found.
Story continues after photo.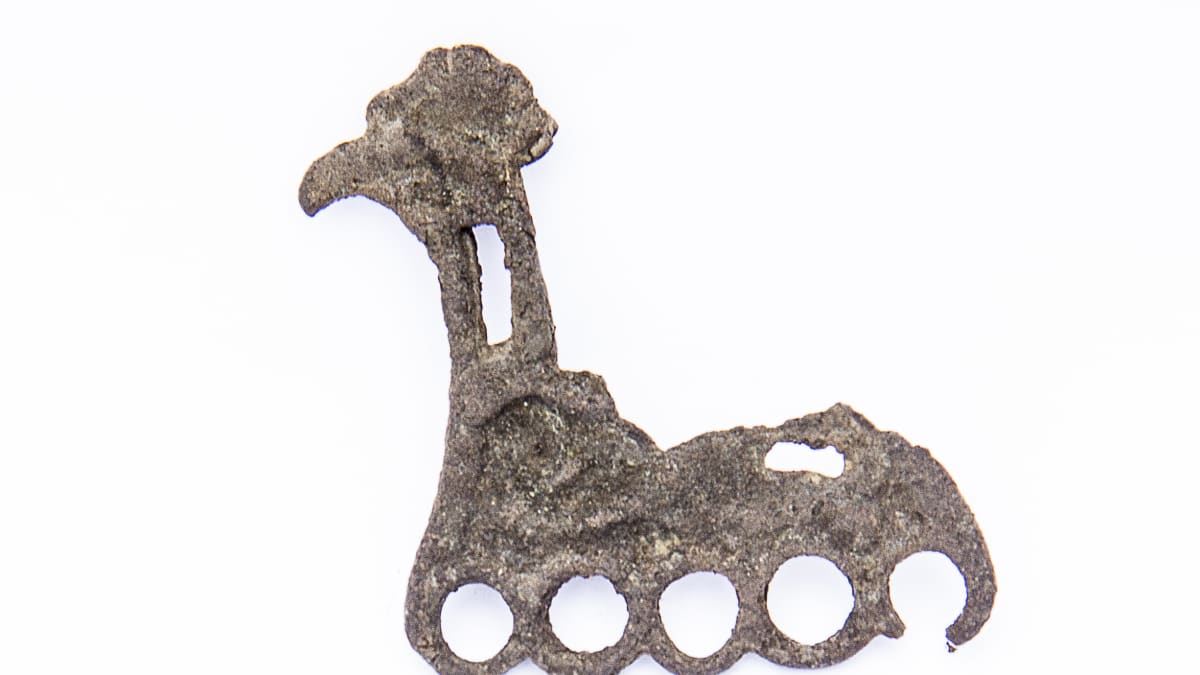 "Evidently, the place had settlements, first in the Stone Age and subsequently in the Iron Age," Hakamäki stated. The Stone Age material found at the site includes flakes of quartz as well as burnt objects made from bone and pottery, items which are typically associated with the time period.
Apart from these findings, a hearth was also discovered at the location. The structure is distinguished from the soil by a small circle of stones that has discernible signs of fire.
The material found at the hearth is most likely from the Iron Age as well. However, the exact time period is yet to be determined.