State ownership steering minister Sirpa Paatero told the paper Demokraatti on Friday that government decide to review dividends and bonuses paid by national mail carrier Posti Group.
In an interview with the Social Democratic Party organ, Paatero said that the firm's decision to slash workers' pay felt bad. On Thursday Posti announced a new pay structure for 700 packaging and e-commerce workers that would reduce their base salaries while providing incentive pay for productivity, customer service and work quality. The new system is due to begin in November.
The postal workers' union PAU said the new pay structure would effectively gouge the affected employees' pay by an average of 30 percent, and in some cases up to 50 percent.
The average monthly salary of a postal worker is 2,200 euros. A 30-percent salary reduction would mean losing 660 euros every month. Workers walked off the job on Friday as the union announced a strike to protest the pay reforms.
Story continues after photo.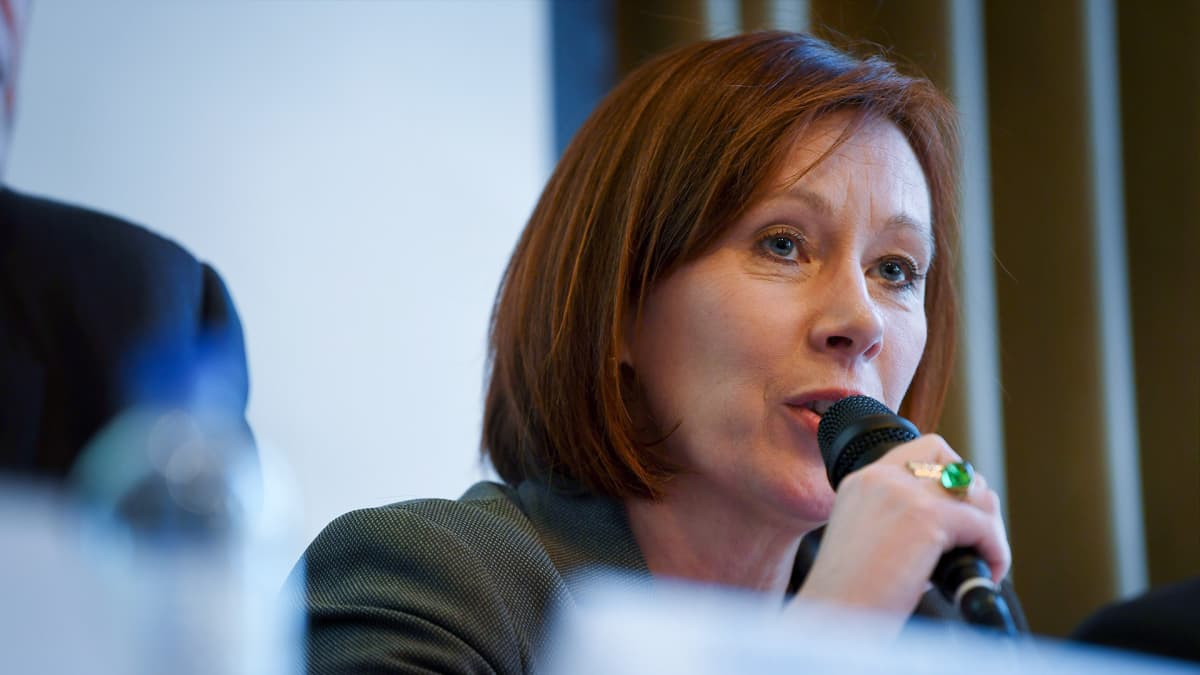 Paatero told Demokraatti that Posti's packaging and e-commerce operations have had to compete with international stock listed companies. She added that these competitors operate with more affordable industrial union pay contracts, in turn putting pressure on Posti.
Posti board member and former SDP MP Satu Taavitsenainen wrote in her blog on Friday that the government could decide not to take dividends paid to it by Posti. As a state-owned company, Posti pays dividends to its sole shareholder, the state. Earlier this year the company reported a slight increase in second-quarter revenues despite slowing mail volumes.
"It's always possible to discuss the level of dividends [paid] and in this case as well it can be discussed with the company," Paatero said in the Demokraatti interview in response to Taavitsenainen's suggestion.
On Friday business weekly Talouselämä reported that in four years, Posti chief executive Heikki Malinen's annual salary including bonuses had risen by 65 percent to 990,000 euros. That amounts to a monthly pay packet of about 82,500 euros.
The business paper also noted that the management team's pay had also increased significantly during the same period. Paatero said that it would be possible to discuss bonuses paid to top management, including in what situations and on what basis they are distributed.
PAU: Management salaries untouchable
Meanwhile PAU chair Heidi Nieminen told Yle that to her ears, Malinen's pay sounded generous. However she said it is not for her to condemn other people's salaries, regardless of how large they might be.
She added that what she could not understand is that some in Posti believe that the lowest-paid workers are earning too much and should have their wages lowered 30 percent.
The union leader said she would like to see Posti's efforts to reduce costs reflected in measures that affect others apart from regular or supervisory staff.
She pointed out that during employee-employer negotiations last spring to agree on cost reduction measures, it appeared that while the company was ready to cut spending on staff, management was not prepared to similar savings measures.
"In the negotiations we raised [the question that] if we start saving on employment contract spending, would the management commit to ensuring that the resulting savings would not result in bigger bonuses for managers. Posti told us that they could not commit to that and that it could not be discussed in the talks," Nieminen disclosed.
Yle was unable to reach Posti board chair Markku Pohjola for comment on Friday.
Edit: Updated at 2.13pm to remove reference to Posti as a stock-listed company.