The Volocopter, an air taxi developed by a German company of the same name, had its first international test flight at the Helsinki airport last week. The flight – two years in the making – lasted just a few minutes, and was part of the Gulf of Finland (GOF) U-Space project to test unmanned aerial vehicles (UAVs).
The Volocopter 2X, a fully electric vertical take-off and landing (VTOL) aircraft, was driven by a test pilot on Thursday, but is meant to transport passengers autonomously in the future. Before its maiden flight, it had only flown in enclosed spaces. The company conducted the test flight in Finland at the request of Pasi Nikama, senior vice president of Air Navigation Services Finland, a state-owned company.
Volocopter Chief Technology Officer Jan Hendrik Boelens said he was pleased to receive permission to fly in Finland.
"This was the first-ever Volocopter flight from an international airport. Although it was a manned flight, it was still tough. A really fantastic day," he said. "We were able to fly the craft with a pilot today, but it is still not possible to fly it without one. No flying authority in the world permits autonomous flying right now," he added.
Story continues after photo.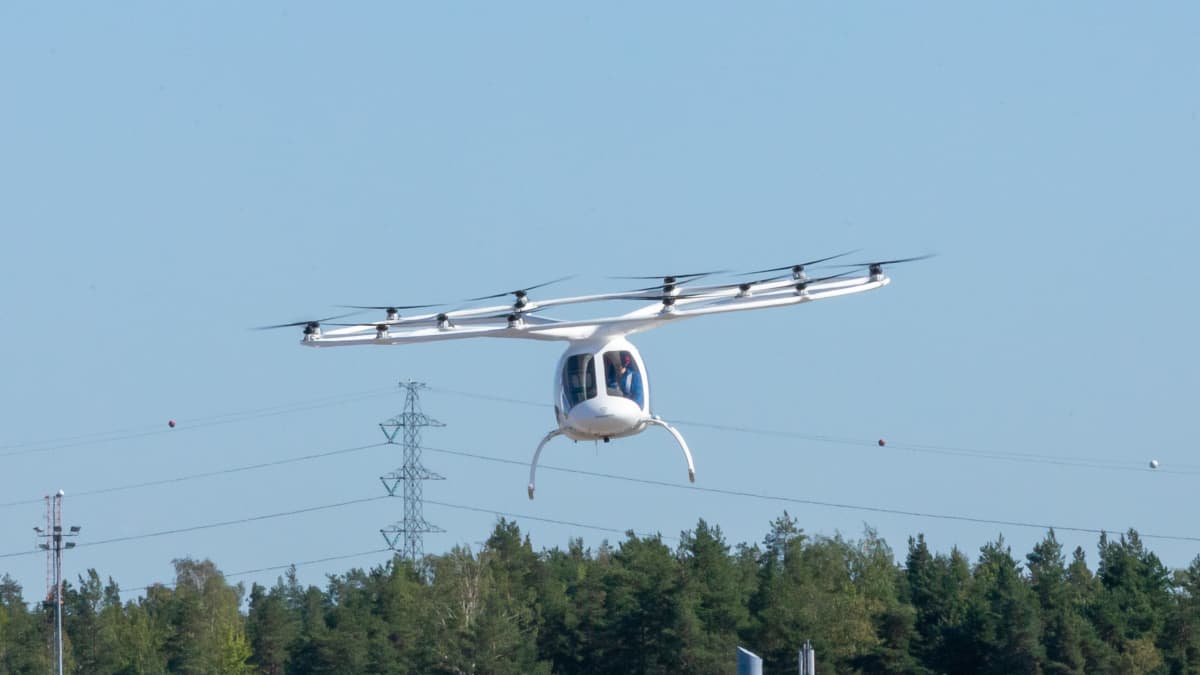 Volocopter aims to obtain a license to start flight operations in 2021. According to Boelens, commercial operations should begin the following year.
The Volocopter's first manned vertical take-off took place in 2011, and last week's flight used the second prototype of the multicopter. The company intends to schedule regular flights for its new VoloCity model, which was introduced just a week ago.
Commonplace in 10 years
Boelens said that the Volocopter's batteries can be replaced in a matter of minutes, and do not need to be charged directly on the aircraft. He also declared that within the next 10 years, the Volocopter will become so commonplace that people could use it to travel to various cities across the world. "Finland as well, definitely," he added.
Story continues after photo.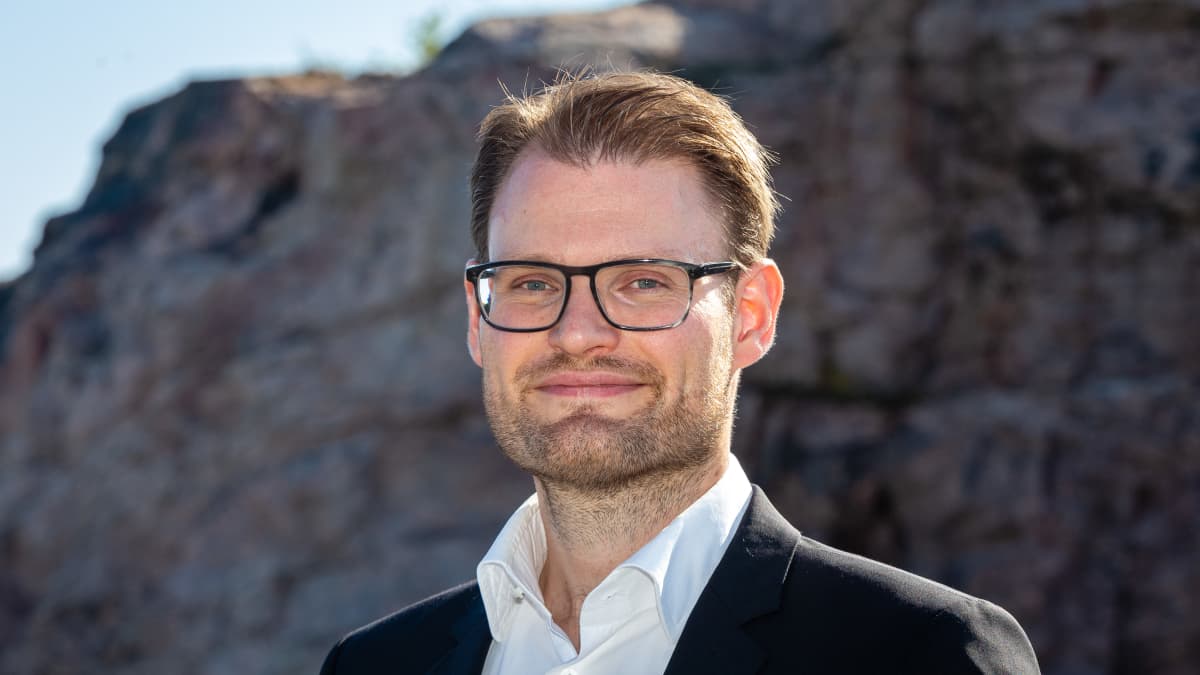 Nikama said that the company's aim to launch operations in Finland before 2030 was plausible. "There are other drone taxi companies which are conducting tests and by monitoring them, they constantly evolve and improve reliability. Of course, there are issues that need to be resolved. There are customs and passenger regulations. If a foreign traveller visits Finland without a Schengen visa, they will probably be unable to travel onward in the Volocopter, but something in between has to be done," he said.
Air taxis in the next few years
Volocopter has not yet disclosed whether it is in talks with Finnish airport operator Finavia to begin operations at Helsinki Airport. Frankfurt Airport in Germany is set to begin air taxi operations in the next few years, with a contract already in place.
Jukka Hannola, a leading drone expert from the national transport licence, registration and approval authority Traficom, was also present at the Volocopter's first flight at the airport. Hannola said he was impressed with what he saw and believes that Germans always meet expectations when it comes to technology.
"These things work on a commercial basis. Since it's a business, it requires customers," he added.
Story continues after photo.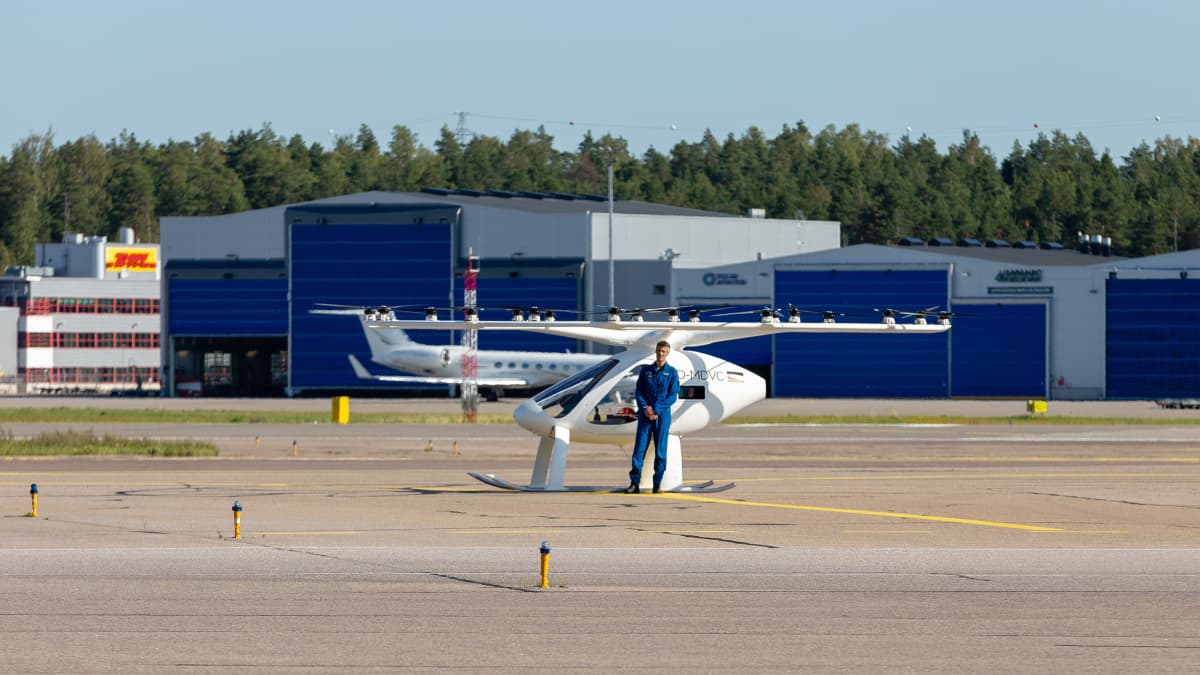 Boelens said that Volocopter has the best strategy for air taxi operations in cities.
"It is a question of integrating the Volocopter efficiently into regular air traffic in the future. It's a matter of saving time. If the air transportation process compels travellers to spend half an hour waiting at the airport, it undoes the Volocopter's time-saving benefits." The two-person version of the aircraft can currently travel a distance of 35 kilometres over city rooftops at a speed of 110 kilometres per hour.
Boelens has not yet revealed which locations the Volocopter will operate from in 2022. "We have some really good options, but we are currently prioritising the cities that we believe are the most commercially viable."
Flights from Helsinki Airport into the city are unlikely to make the cut, as the Volocopter will initially fly only in daylight. The 2X model of the multicopter will fly next at the Mercedes-Benz Museum in Stuttgart, Germany in two weeks. This is the first time the Volocopter will use the airspace of a major European country.