Going to the shops is an everyday experience, banal to most people. To Pinja Hiltunen, who grew up with a gambling-addicted mother, the flashing lights of the fruit machines at the entrance to the store are a reminder of childhood trauma.
"When we would go shopping, she would always stay at the grocery store after we were done shopping, in front of the slot machines, and it could take hours before we would be home," Hiltunen recalls.
Although slot machines in Finland are run by the state-owned monopoly Veikkaus and don't allow the huge maximum stakes permitted in UK betting outlets, for example, they are ubiquitous in shops, kiosks and petrol stations across the country.
Big money-spinner for government
There are some 18,500 slot machines on non-Veikkaus property, with a further 3,000 in casinos and gaming arcades. Per capita that figure is nearly six times greater than in Sweden, according to the free market think tank Libera.
Each year Veikkaus hands over some 200 million euros to the government in taxes and makes a billion euros in profits.
The money funds sport, culture and social projects as well as annual grant money to a huge range of NGOs, and Veikkaus has tough profit targets to maintain that spending.
That means people like Hiltunen's mum continue to lose huge sums of money just in the course of their weekly shop.
"I think my Mum had already fallen so deep into the addiction that she didn't actually realise how much she was losing," says Hiltunen. "If she won a couple of euros she felt like she was winning even though she was losing quite a bit. She would lose several hundred euros in a visit."
"At first it came from savings, and I also did some work myself so we would have more money. Eventually my Mum would take payday loans."
Panic attacks, exhaustion, attempted suicide
The consequences for Hiltunen were severe. She became withdrawn as a child in what she says was an effort to be kind and not cause trouble.
"I got my first panic attack when I was ten, because I was so exhausted from always being the kind and silent child, always good and trying to please everyone," says Hiltunen.
Her teachers thought she was 'a bit stupid' because she was so anxious all the time.
She tried to talk to her mother about these problems but discussion within the family was always shut down. Eventually everything came to a head.
"I actually tried to commit suicide when I was 19," says Hiltunen. "That was a breaking point for me. After that I realised I need to get help if I want to survive, so I decided that I wouldn't care about what my family said, and I would get help."
Even then, it was difficult for her mother to accept the problems.
"We didn't actually speak about it as a suicide attempt," says Hiltunen. "Because it was a hot summer we lied to each other and people around us and said it was because I hadn't drunk enough water."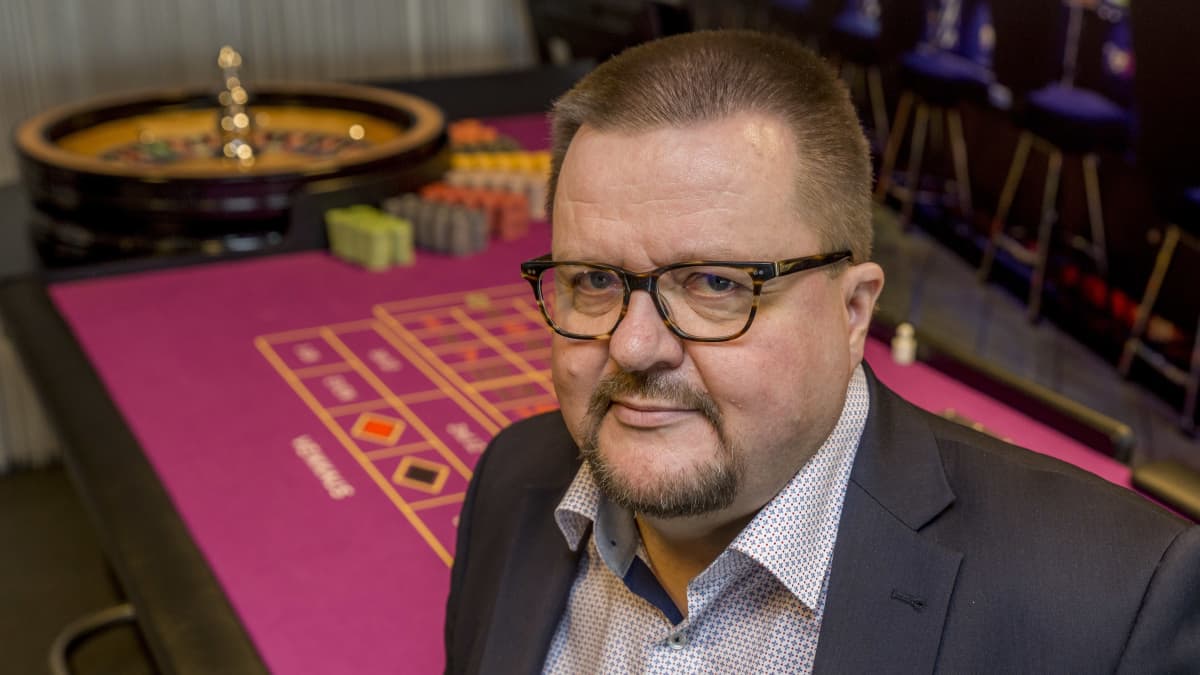 As a result of the merger of Finland's three big betting monopolies -- Veikkaus, horse race betting firm Fintoto and slot machine association RAY -- Veikkaus now reaches many more people with different forms of gambling: slot machines, online casinos and games as well as horse betting, to name a few.
For its part, Veikkaus says it tries to minimise the problems caused by gambling.
"We are very aware of the problems that gambling can cause," says Hannu Rinkinen, Veikkaus' lead on responsible gaming.
"We have done studies about the effects of gambling since 1991 and have been actively observing what has been going on in other countries."
According to a 2015 survey by the National Institute of Health and Welfare (THL), there are around 124,000 problem gamblers in Finland, representing 3.3 percent of the population. About 40,000 people -- roughly one percent of the population -- are considered gambling addicts.
Problem gamblers typically score 3 or 4 on the SOGS test (the South Oaks Gambling Screen used to evaluate gambling addiction) while addicts score 5 and above.
"Our studies have shown that the number of problem gamblers in Finland has not changed significantly for decades," says Rinkinen.
Slot machines are big business for Veikkaus but Rinkinen says "we are aware that slot machines in supermarkets are not very common in other parts of the world."
"Players can currently set debit card limits for gambling, but that doesn't prevent users from playing with points or cash."
There are restrictions on the way, though. Veikkaus will require identification for all slot machine users and may later add mandatory limits. Last month the company announced it would remove some 3,000 slot machines from kiosks and stores after an outcry over questionable advertising.
Some suffer so others 'can have nice things'
As for Hiltunen, she's now in a good place. In addition to studying to be a social worker, she's joined Pelirajat'on (a play on words: the apostrophe changes 'unlimited game' to 'there are limits to gaming'), a charity offering peer support to gambling addicts and their loved ones. It's been a revelation for Hiltunen to discover that so many other people shared her experiences.
"It feels more like a family than a group of strangers from all across Finland because we can talk about the difficult stuff that has happened," says Hiltunen. "It doesn't matter if you're talking to a gambler or a gambler's relative, because the experiences are familiar nonetheless. So we can talk about things honestly and I don't have to hide anything from them."
The group has launched a citizens' initiative (in Finnish) calling for slot machines to be removed from shops and kiosks to try and reduce the harm caused by gambling.
At the time of publication there was one day left to sign up and just over 31,000 signatures were on the petition, some 19,000 short of the 50,000 that would force MPs to consider the bill.
Even so, Hiltunen hopes Finland might change its approach to gambling.
"I think that the funds are used for good causes, and that's important, but I wish that the funding model wouldn't force people to suffer so that other people can have nice things," says Hiltunen.
"I'd like the advertising to be a bit more responsible. If you think about [state alcohol monopoly] Alko for example, they don't have ads around the city. So I'd like to see Veikkaus follow their lead."
This Thursday Yle News' podcast All Points North considered whether or not Finland really needs so many slot machines, and you can listen to the show here. If you have a question or comment on the topic, you can get in touch via Twitter or Facebook, email yle.news@yle.fi or contact us via WhatsApp on +358 44 421 0909.