What's in a name?
In practice, quite a lot. In Finland Abdirashid Mohamed finds it much more difficult to get hired than Matti Hämäläinen, even when Abdirashid and Matti are equally suitable for the position.
That's the conclusion of research into discrimination in the Finnish labour market.
"This happens in Finland at grassroots level, in low-paid jobs," says Akhlaq Ahmad, a researcher at Helsinki University. "If a worker with a Finnish name is available, they will probably get the job."
The claim is supported by a large-scale experiment. In 2016 and 2017 Ahmad sent out some 5,000 fake job applications under Finnish and foreign names. The idea was to find out if a candidate's name affected whether they were invited to an interview.
The results were startling.
Ahmad created five categories of applicant representing five different ethnic backgrounds: white Finnish, English, Russian, Iraqi and Somali.
Then he sent a thousand applications from each group via the Finnish Employment Office website. The jobs were in the restaurant, catering, retail, office, cleaning and, customer service sectors.
The fake applicants were equally strong. They had the same training, the same amount of experience, all of them had been to school in Finland to indicate that they had lived their whole lives in Finland or at least had moved to Finland before they started school.
All of them spoke excellent Finnish.
If employment decisions were made only on competence, every group would have had an equal chance of being invited for an interview.
The difference, however, was stark.
Applicants with white Finnish names received by far the most invitations to interview, with 390 interviews from a thousand applications.
The Iraqis got 134 interviews, the Somalis just 99.
Story continues after graphic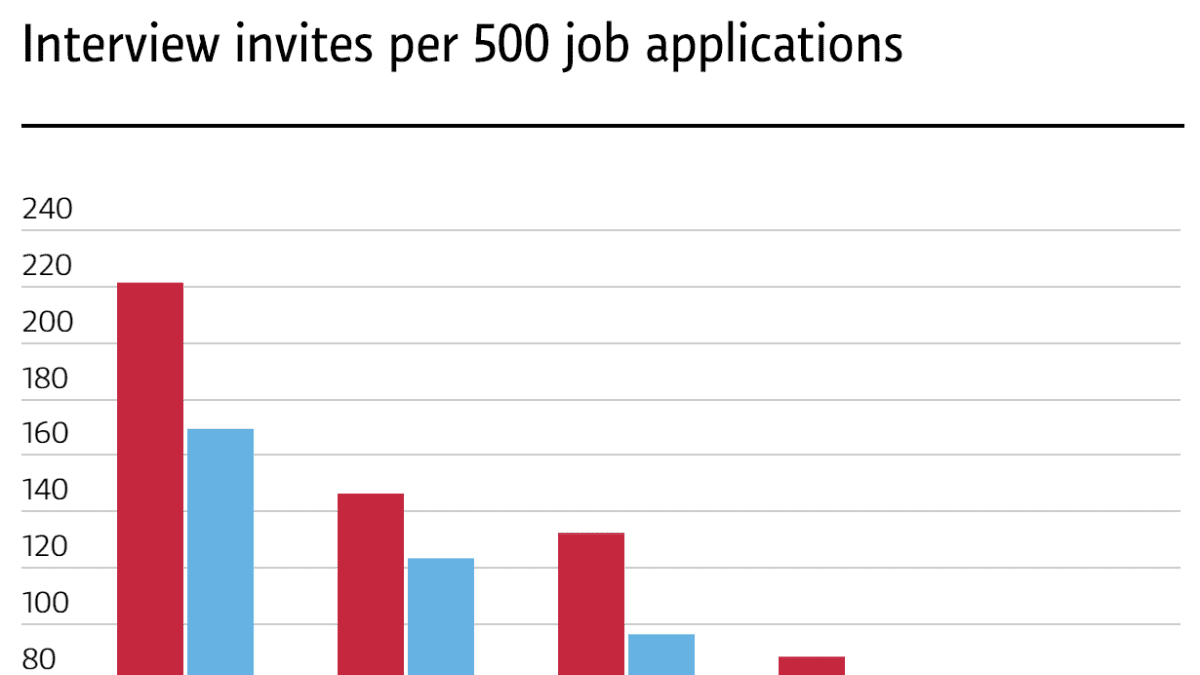 Ahmad's results are peer-reviewed and published, and he has considered in detail what the potential reasons might be for the discrepancy.
Field in which the candidate is applying for work: no significant influence on whether or not the candidate is successful. Geographical location of the job: no significant influence. Employee's gender: no significant influence. Time at which the application is sent: no significant influence.
Applicant's name and mother tongue: very significant influence.
"What matters is the candidate's name," says Ahmad. "It's not just a question of immigrants' feelings."
Gender also had an impact on a candidate's success, as women did slightly better than men in every applicant group. White Finnish women got 221 invitations to interview from 500 applications; Somali men got just 34.
"Maybe women are regarded as more likely to follow the rules as employees?" suggests Ahmad. "Or maybe immigrant men are seen as a bigger threat than women."
Story continues after photo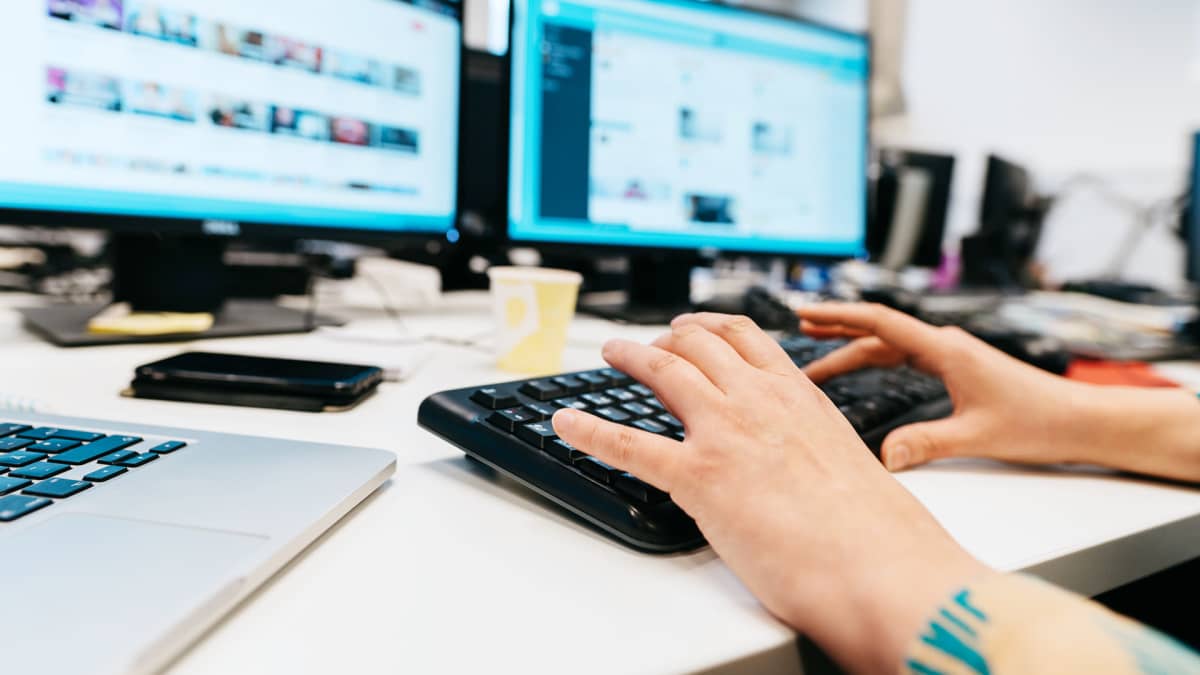 The jobs in question were low-paid positions like restaurant workers and cleaners' roles, which are in Finland often filled by immigrants.
That does not contradict the results of the study, according to Ahmad, but rather demonstrates just how little enthusiasm for those jobs there is among white Finns.
"If a white Finnish worker is available, others are pushed aside," says Ahmad. "A labour shortage is the immigrant's best friend."
Would the results be different if the same study was conducted into jobs demanding highly qualified candidates?
"It's difficult to say before it has been researched," says Ahmad. "But you could ask why those sectors would be immune to employment discrimination?"
Study rooted in experience
The results are in line with previous experiments in Finland and elsewhere in Europe.
Other studies include one in which 28 percent of respondents said that a white Finn should have the edge over a dark-skinned person in a hiring situation, if they were equally strong in experience and education. A slightly older survey found that 15 percent of Finns are more or less of the opinion that "black Africans mental capabilities are weaker than those of white people who live in the western world". That statement found particular agreement among Finns Party voters.
Even so, Ahmad was still a little surprised by the size of the differences.
"I did not expect a candidate's background to be such a big factor," says Ahmad. "I thought that things would have improved in the last twenty years. They haven't."
Before he began to study discrimination in Finland, he experienced it himself.
20 years ago Ahmad was a student, just arrived in Finland from Pakistan. He was young, idealistic and broke.
He thought that finding part-time work would be easy in a "Nordic country proud of its tolerance and human rights record". He was wrong.
"It was like finding a needle in a haystack," says Ahmad. "It was the first time I understood what it was like to be a foreigner."
Second generation now the focus
Ahmad was not alone in his experiences. Immigrants from outside Europe regard employment discrimination as a fact of life. For example, among Somali speakers around 90 percent say they have experienced discrimination in the labour market.
Among white Finns the issue divides opinion. Claims of discrimination can be dismissed as isolated cases, or they can be blamed on the candidate himself.
"It can always be claimed that they don't speak the language, don't know the local rules and customs," says Ahmad.
When Ahmad got the opportunity to bust these myths, he focused on the children of immigrants rather than immigrants themselves.
That is, those who really should be on a level playing field with white Finns.
"It's time to think about this group's future," says Ahmad. "They are young people, they are just entering the labour market and there are lots of them."
Ethnic discrimination affects a rapidly growing group in Finnish society.
In the last thirty years the number of people of foreign background has increased by some 1,000 percent. The children of those who arrived 15 years ago or more are now becoming adults. In other words Finland is for the first time entering a situation where a large group of non-white people, or people with foreign names, are entering the workforce.
Ahmad is worried for their future.
"It's really sad if their background becomes a problem for them," says Ahmad. "Their obstacle could be a 'homeland' they have not necessarily even visited."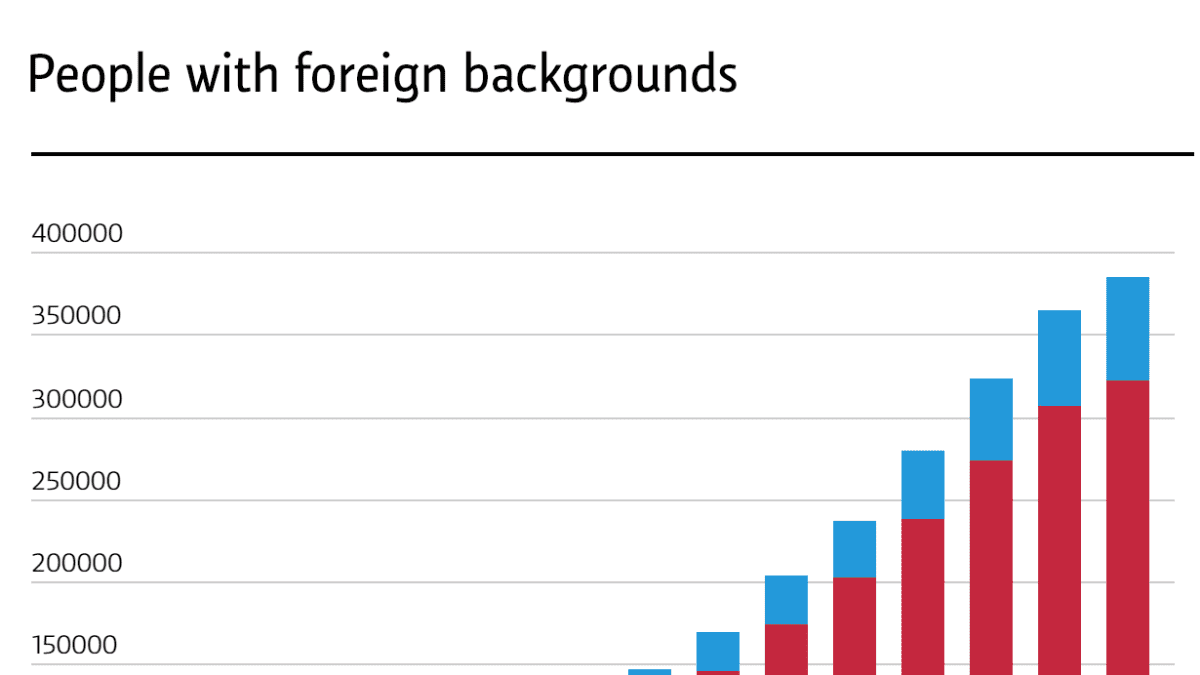 If a young person feels like their background is a problem their enthusiasm to study might dip, says Ahmad. Even if it doesn't, repeated rejection in their job hunts could push them into sectors where there's a labour shortage.
That could mean the children of immigrants end up in the same low-paid professions as their parents. Ahmad has observed this phenomenon in his research and in practice, among his friends from Pakistan.
"Newcomers end up in those sectors where their social networks are," says Ahmad. "Like restaurants, even though they are capable of doing something else. It's difficult to break out of that cycle."
Highly-educated immigrants can be satisfied with their lot as restaurant workers. Their children, however, expect more.
"The children of immigrants are not going to accept these obstacles that their parents came up against," says Ahmad. "If they are constantly reminded that their background is a problem, they will become bitter and frustrated."
If young people begin to feel that society is unjust, it can lead to them rejecting it.
"It's not healthy if an individual does not feel part of society and doesn't want to be part of it," says Ahmad. "That's why discrimination in the workplace can lead to unrest in society."
Story continues after photo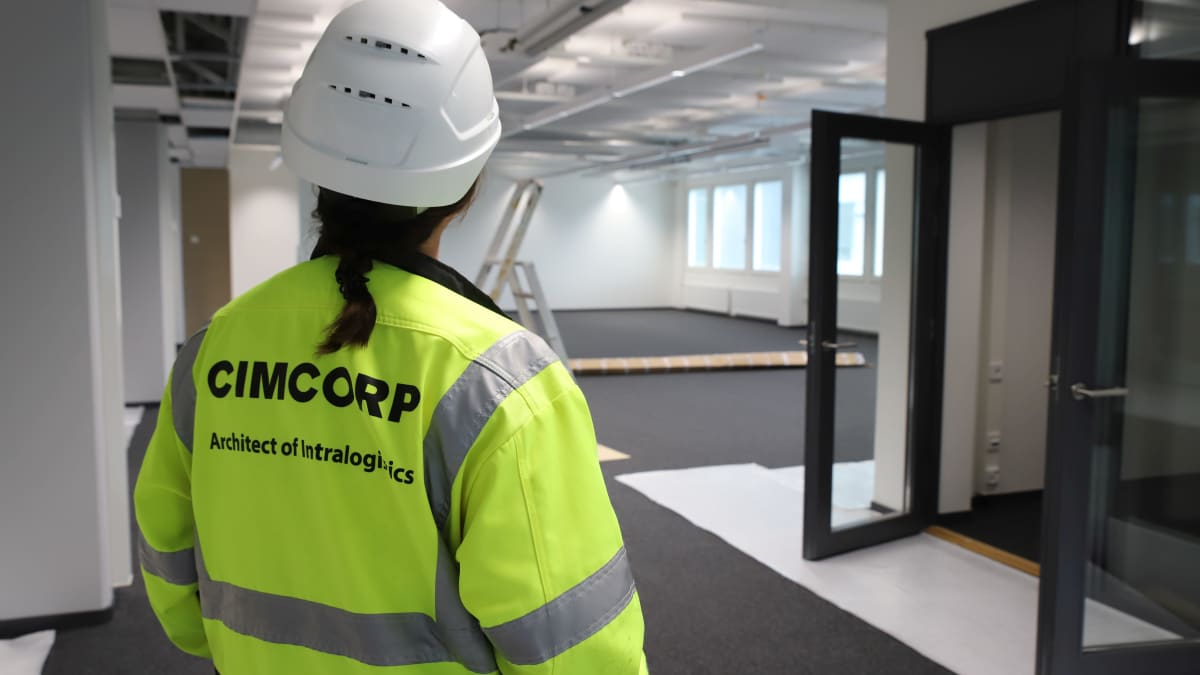 Ahmad hopes his research will increase Finns' knowledge about structural discrimination. White Finns can find it difficult to see the scale of the problem because they themselves don't face it.
"You have to personally feel what it's like to know that you are clearly not welcome," says Ahmad. "Otherwise it is difficult to understand."
Ahmad hopes to kickstart a national debate about possible solutions to the problem. There has already been a lot of work on preventing discrimination in Finland, he says.
For example, trials of anonymous recruitment have proliferated in recent years. These are schemes where an applicant's names and possibly also age and gender are hidden, so that the information will not influence the hiring process. These trials have taken place in Espoo, Helsinki, Vaasa and Vantaa municipalities, as well as the S Group retail chain and the Justice Ministry.
Anonymous recruitment levels the playing field in getting an interview, but can't guarantee discrimination-free hiring decisions. It's more of a sticking plaster when the underlying ailment, discriminatory attitudes, needs a different treatment.
"There's an old Punjabi saying: if someone has a place in your heart they can also have a place in your home," says Ahmad.
What do you think? Have you faced discrimination when applying for jobs in Finland?
We'll open up the topic on this week's All Points North podcast: how can we fight discrimination in Finland's labour market? You can send comments or questions via WhatsApp on +358 44 421 0909, on our Facebook or Twitter accounts, or at yle.news@yle.fi.