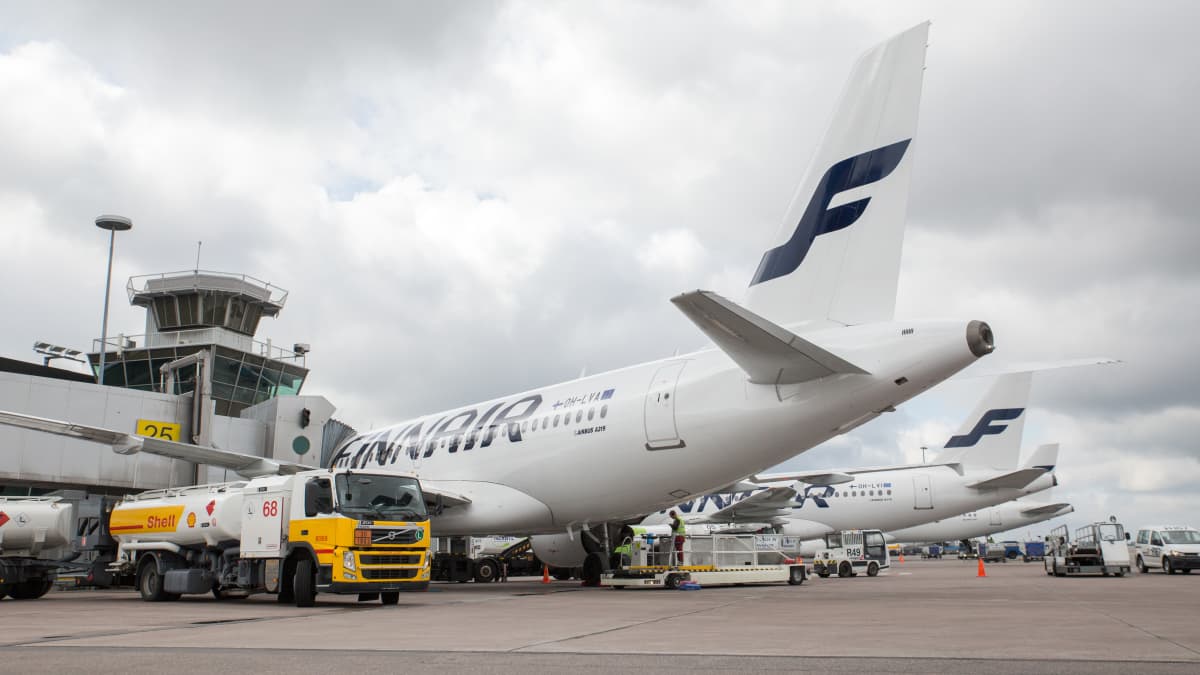 Finnair's Vice President for Sustainability told the All Points North podcast that climate activists campaigning for a flight tax should also work with the industry.
Finnair told flight tax campaigners on Thursday that it shared their objectives of reducing emissions, but still was not supporting a tax on passenger flights.
The company's Vice President for Sustainability Anne Larilahti was a guest on the Yle News All Points North podcast alongside flight tax advocate Tehila Auramo.
Larilahti agreed that the world is facing a climate crisis, but when asked by Auramo to support the initiative she declined.
"I don't think I'm going to put my name on it but I would say that regardless of whether you get the names or not, we should continue the dialogue," said Larilahti. "Because we need to work together on this, because as I said at the beginning we have a common objective to reduce admissions."
"We have different views on how to do that, but that's the mother of innovation right? When you have different views around the same table, maybe we can figure out something really innovative."
Tax like 'offering a beer'
Auramo is one of the proposers of a citizens' initiative looking to introduce a levy on passenger flights. She argued that the proposed tax would be almost unnoticeable to many passengers, comparing the cost to the typical cost of a beer in Finland.
"This is like offering a beer to European nature, because it's like six euros," said Auramo, referencing the proposed level of flight tax for flights within Europe. "And [for long-haul flights] it's like forty euros so it's offering like a dinner for planet earth. So it's such small amounts!"
"Think about it, would you like to be friends with European nature, with global nature? I guess you would. Because you are a hundred percent dependent on nature. In every breath you take, in every meal you make, you're so dependent on it."
Larilahti argued that a tax was the wrong way to go about reducing climate impact, as it could have unintended consequences.
She also defended the much-criticised CORSIA scheme for controlling aviation emissions, which could bring in rules that are actually less strict than those currently imposed by the European Union.
She said that the details are not yet finalised and Finnair does not want laxer standards allowing a rise in emissions.
On Thursday afternoon the flight tax citizens' initiative had just over 40,000 of the required 50,000 signatures.
You can listen to the All Points North podcast at yle.fi/allpointsnorth. If you have any questions, or would like to share something on your mind, just contact us via WhatsApp on +358 44 421 0909, on our Facebook or Twitter accounts, or at yle.news@yle.fi.