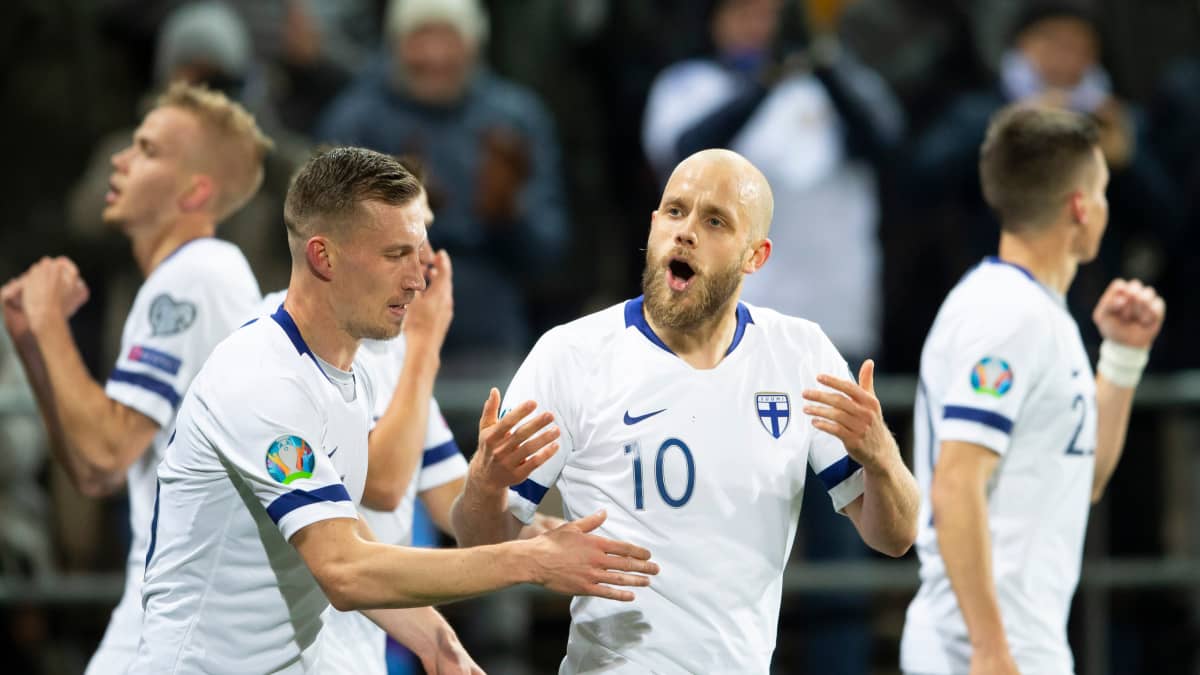 It has been 80 years in the making, but Finland's qualification for the European Championships next summer sent the nation into raptures on Friday evening.
It will be the first time the country's men's team have ever played at the finals of a World Cup or European Championships.
Jasse Tuominen's goal on 21 minutes set them on their way, when the ball broke to him and he slotted the ball past Liechtenstein goalkeeper Benjamin Büchel.
Tuominen could have added a second on 47 minutes when he hit the post.
The second goal came on 64 minutes when Norwich striker Teemu Pukki slotted a penalty past Büchel after Pyry Soiri was brought down.
The Finland bench cleared, the ground exploded and, with a two-goal cushion offering Finnish fans some reassurance, the celebrations began.
It's official
When the ex-KTP forward added a third goal eleven minutes later, even the most pessimistic fan of the eagle owls could accept it: Finland are going to the European Championships.
They were Pukki's eighth and ninth goals in nine qualifying matches for Euro 2020, and it could have been scripted.
Post-match, Pukki was emotional.
"When I was small I didn't even dream I would play for the national team, I couldn't have hoped for this," said Pukki.
His club Norwich City were an incongruous but joyful presence in the Finnish capital in the leadup to the game, setting up a pop-up store in a shopping mall so Finnish Pukki fans could buy his official club merchandise.
Norwich also organised a big screen event near the stadium for fans who couldn't get tickets, and an official 'Pukki Party' in the city centre for Friday evening.
Some 10,000 fans were lucky enough to get tickets for the match, but many thousands more watched at outdoor big screen events across the country.
Temperatures were one degree Celsius in Helsinki, and significantly colder further north.
Summer plans
It's traditional in Finland to gather in market squares and public places to celebrate sporting victories, but very few of those have involved football.
Now the country's football fans finally have something to celebrate. While they do have a game against Greece on Monday to complete the qualification group, Finland fans' eyes are casting further ahead to next summer when they will follow their men's team in a major tournament for the first time.
They will have to wait for the draw on 30 November when they will find out which of twelve host cities they will visit for the group stage of the final tournament.
For now Finland fans are just enjoying the unprecedented success.