Startups looking for international growth are in the best position to embrace diversity from the very beginning, says the founder of a non-profit that promotes diversity in tech firms.
That's not just to hit quotas -- it can help firms make more money.
According to a report released ahead of the two-day startup event Slush, diverse teams make better decisions than homogeneous ones 87 percent of the time. It also found that businesses with a good mix of ethnic backgrounds were 33 percent more likely to outperform their competitors.
Swiss-born Anne Badan is the founder and CEO of The Shortcut, an organisation that works with Slush and other firms in the startup and tech space to help international students and skilled migrants get jobs or pursue entrepreneurship. She pointed out that these groups don't normally have access to the same opportunities as locals.
"Not being born here, not having networks, or alumni access, that's the biggest problem. Eighty-five percent of jobs are not advertised, that's one thing."
"Second, people who are hiring are often only hiring among their friends and the networks they know. So if you're not from these networks you're never going to be considered or have access to these places," she added.
Finland "hitting a wall"
Badan argued that diversity helps firms grow faster, as a diverse staff often sees opportunities more homogeneous groups miss. Many Finnish startups lack diversity and therefore miss out on these opportunities, she noted.
"We're talking about young, male, white, students from one of the top universities in the country. This is not representative of the entire society," she added.
Story continues after photo.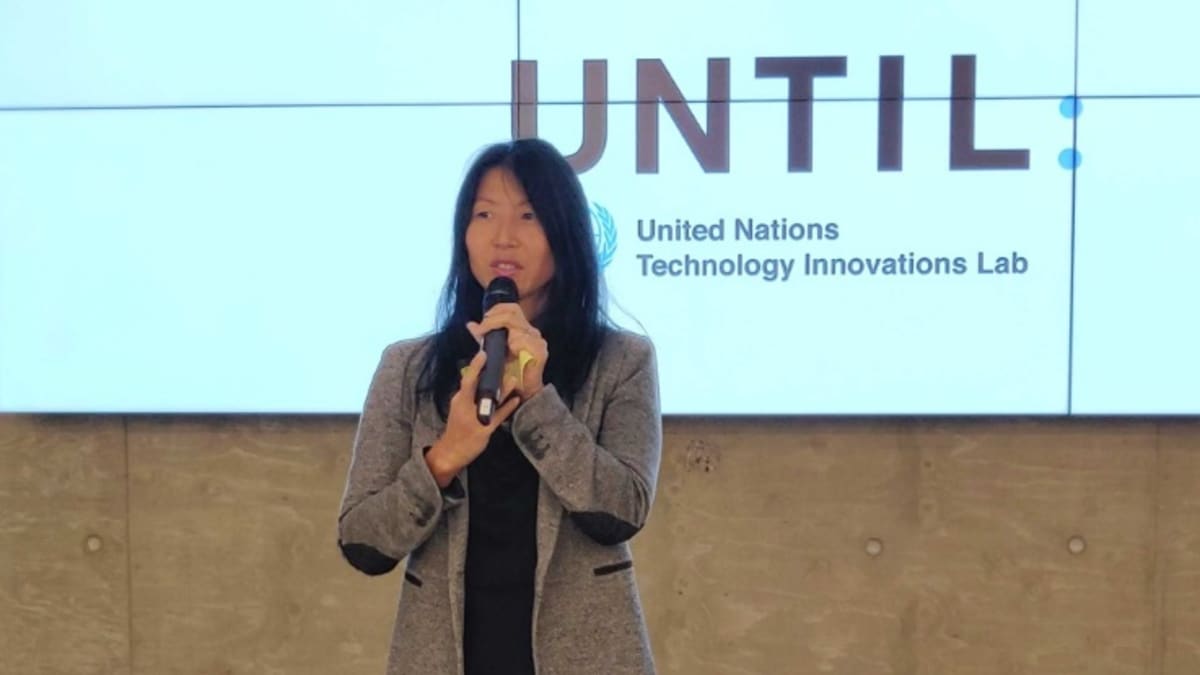 The non-profit head spoke with Yle News at the launch of a report on inclusion and diversity in tech by the United Nations Technology Innovation Lab (UNTIL) in Finland, which called for more inclusion in the sector. The report also stated that representational racial or ethnic diversity could help the global tech sector generate an additional 270-334 billion euros (300-370 billion dollars) in revenue annually.
UNTIL said it wants the report to inspire discussions about diversity and inclusion at Helsinki's annual tech and startup extravaganza, Slush, which begins on Thursday.
It's a real problem for Finland. Badan argued that as migrant talent goes unexploited, Finland is "hitting a wall." With a population of just 5.5 million and limited opportunity for growth, many companies have been built with small groups of people that are not very diverse.
If Finnish enterprises want to be competitive in global markets, they will have to do things differently.
"They'll need more labour, more expertise, more varied types of backgrounds -- people that come from all walks of life in order to build their business to the level that they want to go. So obviously, we have to open up that discussion in the country," she declared.
"No excuse" not to embrace diversity
According to Badan, that's where the tech startup industry has a chance to do things differently. She noted that startups are typically interested in expanding their horizons and scaling up fast. It's also easier for them to embrace diverse teams at inception.
"That's much easier because the moment you start there, then you speak in English and all your processes are transparent and you don't even think about it. But when you try one year, five, 10 or 100 years down the line [to change] then it's super hard to reverse-engineer company culture."
A white paper released by The Shortcut on Monday referenced 2018 data from the Ministry of Economic Affairs and Employment, which said that Finland needs 53,000 new technology experts by 2021 and over 10,000 new software developers in the next four years.
That talent shortage is also hitting the startup sector Badan said, and that means there really is no excuse for players in the field not to embrace diversity.
All Points North will talk with Anne Badan, CEO and founder of Slush sister organisation The Shortcut about why diversity matters in startups. If you have a question or comment, contact us via WhatsApp on +358 44 421 0909, on our Facebook or Twitter accounts, or email us at yle.news@yle.fi.