The number of upper secondary school students holding down part-time jobs while studying is on the rise, according to a 2019 school health survey. The study conducted by the National Institute for Health and Welfare, THL, shows that the same holds true for young adults studying in vocational institutions.
This year's survey indicates that 21 percent of nearly 43,000 upper secondary students work while going to school, compared to 19 percent in 2017, when the previous study was conducted. The study reveals that about 25,500 girls split their time between school and work, while about 17,000 boys said they are also working and studying.
The THL noted that the number of working students in secondary education has increased steadily since 2012.
Sinikka Aapola-Kari, research director with the Finnish Youth Research Network, has tracked working high school students. She said that the most common reasons for working while studying in high school are independence and students' family circumstances.
"In families where financial resources are limited – as is the case in many single-parent families – the financial situation may have played a part in students working," she noted.
Work bankrolls independence
Students like 18-year-old Antti Komulainen say they choose to work mainly to have some degree of financial independence.
"I have such a busy life otherwise than living on my own seemed like a good decision. I don't want to depend on my parents' money, but I want to be financially independent," said Komulainen, who is in his third year of upper secondary school.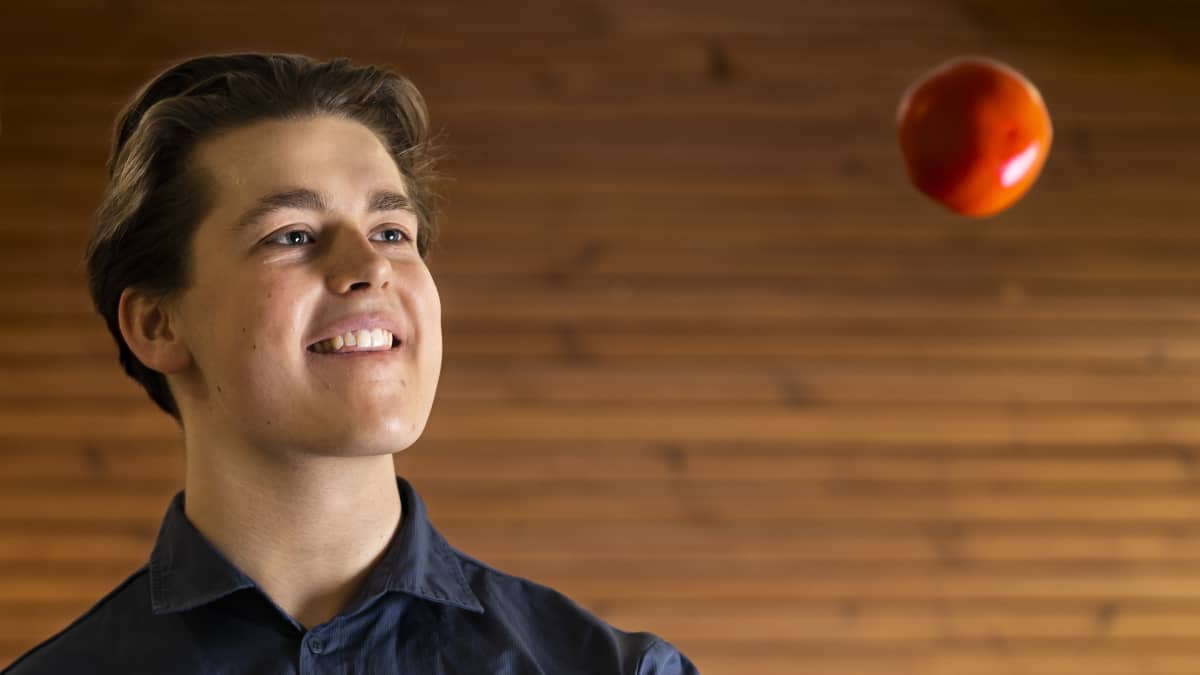 For Komulainen, living on his own means working in a fast food joint. He said that young adults in Finland are aiming for independence at an earlier age – that means assuming responsibility for their own homes, jobs and expenses.
"I've worked since I moved out at the age of 17. The majority of my money goes toward living expenses," he added. His parents support him by paying for school material.
Like many other students his age, Komulainen receives a study grant and a housing benefit, but it's not enough to live on independently. Upper secondary and vocational school students typically receive a study grant for 10 months of the year.
Youth in Finland leave the nest earlier
A report published by the National Agency for Education last year indicated that some upper secondary school students also work just to cover the expense of going to school. Eligible students can apply for a supplementary allowance of nearly 50 euros a month to buy school materials. However the cost of textbooks alone can quickly swallow up that money.
According to estimates by the Union of Upper Secondary School Students, SLL, the price tag for high school materials can reach up to 2,500 euros. The estimate includes costs such as textbooks, a laptop and matriculation exam fees.
Physician Miila Halonen said that upper secondary school students she has seen estimate that they spend up to 70 hours each week on studies, school and hobbies – nearly twice the average work week in Finland. Some complain of difficulty breathing, heart palpitations and chronic fatigue.
"Students usually cannot even understand how they have come to this point and why they are working so hard," Halonen continued.
According to student health care doctor Halonen, a working mindset is implanted in students' minds early on in high school, mainly because they need to decide on subjects related to their future careers. International comparisons suggest that students in Finland are the youngest to strike out on their own. The usual age for leaving home in Finland is 20.