Sunny skies, dry weather, minus five degrees Celsius on the thermometer—and summer tyres on the road. Starting 1 June next year new legislation will allow drivers of private vehicles to use summer tyres during winter, weather permitting.
Current rules require motorists to switch to winter tyres at the latest from the beginning of December and to use them until the end of February. However starting next June, the use of winter tyres will only be mandatory when conditions require it.
On the other hand, if wintry road conditions occur outside of the traditional season, drivers will have to swap their cars' summer tyres for winter versions – and this will apply from November until the end of March.
No clear guidance on weather
The legal reform due to take effect next year does not however, specifically describe what kind of weather requires the use of winter tyres. In Germany for example, the law states that winter tyres should be used when roads have ice, slush or black ice.
In Finland however, legislators have acted on the assumption that motorists are rational enough to know when winter tyres are required. It is an interesting position, given that nowadays many drivers have very little experience of driving in the worst conditions that winter can serve up.
That is mainly because a majority of road users tend to drive on well-maintained motorways, where they may only encounter the most slippery winter conditions for a few hours every season. However shorter winters could bring a greater risk of aquaplaning on even the best-kept roads, conditions that could last for weeks.
Similarly, in the spirit of the legal reform introduced by ministry of transport and communications, motorists will not be fined for running afoul of the new law. So far the National Police Board has not even considered what kind of weather can be considered suitable for summer tyres to be used.
The general idea in police circles is that initially at least, police will issue warnings to drivers using summer threads in challenging road conditions.
Finland to finally define suitable winter tyres
The new law will also call on drivers to pay closer attention to the kinds of tyres they use. During winter they will likely be transitioned away from studded tyres to friction tyres. In some quarters, friction tyres are seen as damaging to roads and consequently to state and municipal budgets. Doubts have also arisen over their environmental impact.
Perhaps surprisingly, Finland has never stipulated what characteristics winter tyres should have. That work is currently under way at the transport and communications ministry and it is due for completion around the same time the new rules come into play.
Story continues after photo.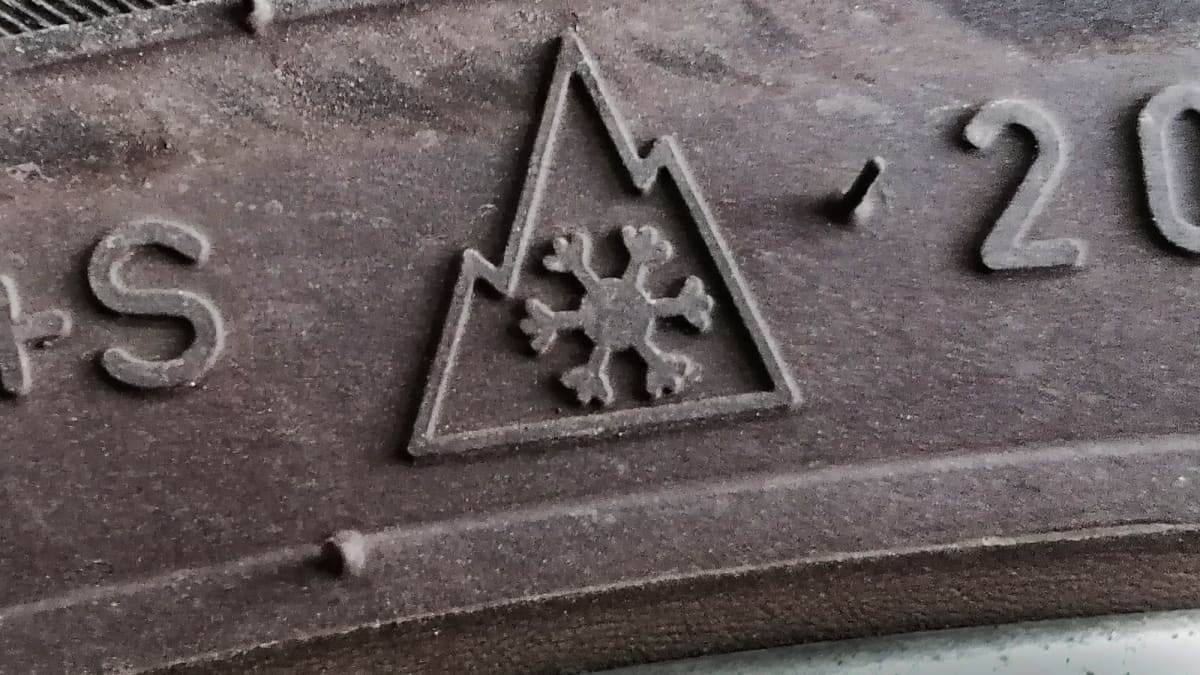 It seems likely that in Finland, motorists will in future be called upon to use tyres with a three-peak mountain snowflake (3PMSF) symbol, which indicates that they meet the performance criteria in snow testing for use in severe snow conditions.
Finnish legislation will still have to be harmonised with European regulations. In addition, foreign motorists cannot be excluded from driving on Finnish roads due to unreasonable winter tyre requirements.