The Research Foundation for Education (Otus) on Friday announced the release of its first national barometer on student welfare in secondary education. The survey asked 3,000 high schoolers about their studies and personal wellbeing in the spring of 2019.
A majority of respondents (91 percent) said they felt safe in their school, and around 70 percent said they were mostly happy with their facilities, the quality of teaching and their school's community spirit.
However, the barometer finds that academic high school students are less motivated to engage fully in their education than before.
"It is worrying that a culture of performance may be prevalent in upper secondary education, where students feel they have to perform despite needing help," said Otus researcher Kiira Sarasjärvi.
For instance, respondents were asked to rate how strongly they agreed with statements such as "when I wake up in the morning, I feel happy about going to school". Only some 20 percent agreed while nearly half disagreed.
Mental strain, independent work
All signs in the high school barometer point to a growing trend of student exhaustion; about 40 percent of respondents said they find studying to be psychologically stressful. One in five high school students said they need more help with schoolwork than they currently receive.
High school students reported that the factors most slowing down their academic success were their own attitudes, mental and physical exhaustion and the workload demanded by teachers. Even so, most respondents were content with the pace at which their studies were progressing.
The amount of time students spent on independent studies and homework varied wildly between respondents. However, the majority or 32 percent of high schoolers said they spent 2-5 hours a week on independent school work. Just six percent said they spend less than an hour a week on independent work.
Responses varied from 0 hours to a staggering 120 hours spent on independent work each week, but only three percent of respondents said they spent more than 20 hours a week on course work outside school.
One in four struggles to afford supplies
Students were also asked about their financial standing. A third of respondents said they had worked for pay outside of school, though parents and guardians accounted for the expenses of most children.
Two out of three pupils said they had enough money at their disposal during the past six months, while 21 percent said they struggled to afford their course books. Only some three percent said they had been unable to purchase their books.
Story continues after photo.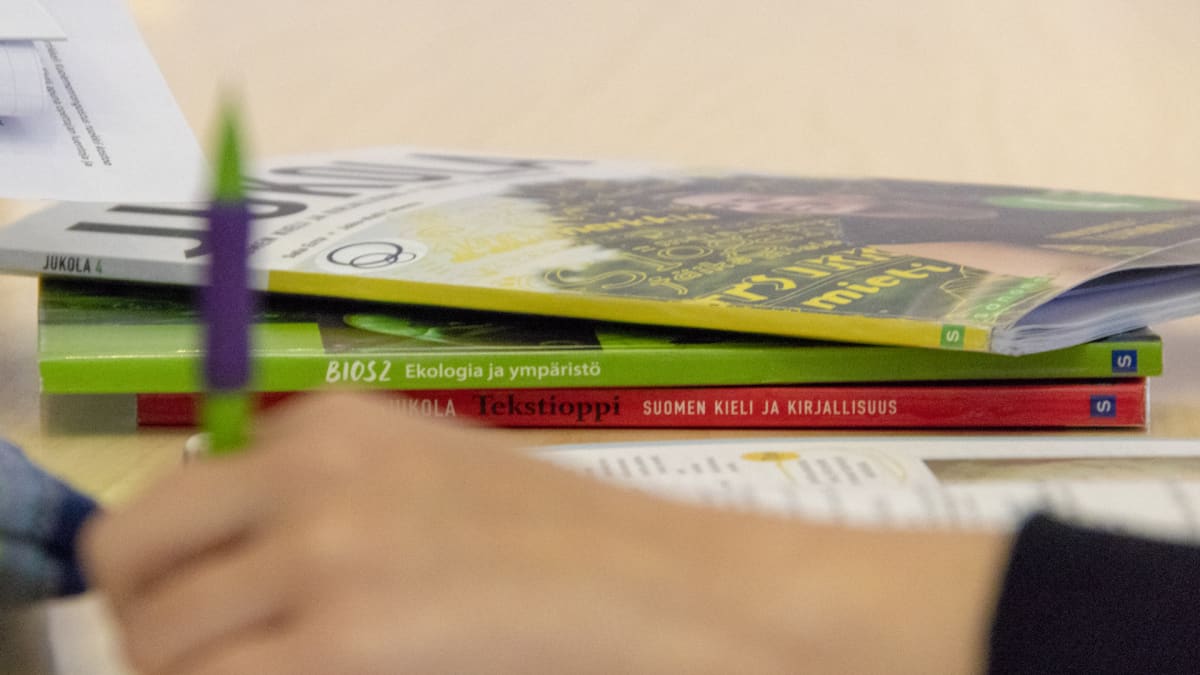 National pension organisation Kela instituted a new study material supplement to the student benefit system this past August, after the survey was conducted. Students from low-income families may be eligible for the supplementary allowance, which is 46.80 euros per month.
Kela reported in September that thousands of eligible students had not yet applied for the additional material support.
"I hope more students wake up to this possibility and start to receive monetary aid," Sarasjärvi said.
Choice of profession strongly gendered
The Otus barometer also asked students about their prospects for the future.
The most popular professional sector at 31 percent was in health and welfare, with respondents listing professions such as doctor, nurse and bioanalyst, followed by social services at 28 percent. However, the choices for future professions went along all-too-familiar gendered lines.
"Most girls wanted a future in health care or social work, while boys were most interested in science and technology," Sarasjärvi said.
Nearly half of all respondents (45 percent) said they would apply to study in a Finnish university after their matriculation exams. About 13 percent said they would pursue a polytechnic degree, and another 13 percent said they would take a year off after high school.
The survey was conducted by Otus together with the Union of Upper Secondary School Students (SLL), the Confederation of Unions for Professional and Managerial Staff in Finland (Akava) and the Ministry of Education and Culture. The project was also supported by the Finnish National Agency for Education and the University of Helsinki.