You can listen to our weekly All Points North podcast via this embedded player, Yle Areena, Spotify, iTunes or your normal pod player using the RSS feed.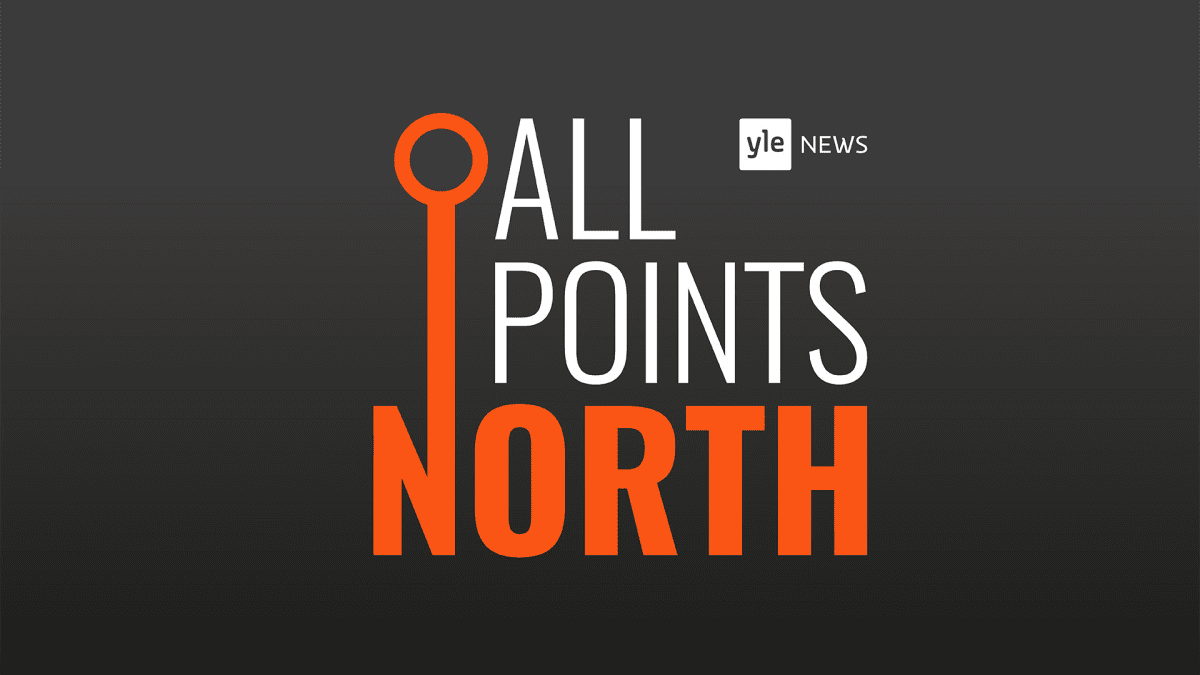 The year is 1927 and Yle radio presenter Markus Rautio has just announced that Santa Claus lives on the Lapland fell of Korvatunturi, on the modern-day border between Finland and Russia.
Today, Santa Claus forms a key part of Lapland's booming winter tourism industry, which saw a record 3 million overnight stays by foreign visitors in 2018 - almost half a million of whom visited in December of that year.
"It's a long process, and it all dates back to Uncle Markus [as he's affectionately known to many Finns] telling the story of Korvatunturi," says Sanna Kärkkäinen, managing director of the local tourist board Visit Rovaniemi.
Rebuilding Rovaniemi
Uncle Markus's story was followed up in 1950, when Eleanor Roosevelt, wife of the former US President Franklin Delano Roosevelt, visited Rovaniemi.
Rovaniemi had been almost completely destroyed by retreating German forces at the end of the Second World War, and the United Nations Relief and Rehabilitation Administration - of which Roosevelt was a patron - helped fund the rebuilding effort.
"The story of Eleanor's visit was spread around the world," Kärkkäinen explains, "She visited the Arctic Circle, everyone knew, and it started to generate visitors to the places she had been."
Roosevelt sent a letter from a small wooden cabin that had been built for her visit in what were "the first operations for Santa's post office," says Kärkkäinen. The official post office, located next to Roosevelt's cabin in the Santa Claus Village outside Rovaniemi, now handles around half a million letters to Santa every year.
Santa: The brand
By the 1980s, the numbers of foreign tourists visiting Lapland had increased. The Santa Claus Village opened in 1984. Between 1983 and March 2000, some of the new visitors arrived on special charter flights operated by the supersonic Concorde jet.
Today, the Santa Claus Village even plays a role in Finland's foreign relations, hosting visitors and political delegations from abroad. In December, Chinese Vice Premier Sun Chunlan visited the attraction as part of an official programme of winter sports organised by the two countries.
"We have had the Chinese president visiting Rovaniemi in 2010, we have had the president of India and very many other countries with the delegations," says Kärkkäinen.
"I think it tells a little bit about the story of the meaning of this whole attraction and whole Arctic town, the Arctic capital as we like to call it. This is a meeting place of all the people, no matter what the business is."
Join the conversation
If you have any questions or comments or would like to participate in the discussion, contact us via WhatsApp on +358 44 421 0909, on our Facebook or Twitter accounts, or at yle.news@yle.fi. You can also give us your feedback on our English language news services via our survey.
The All Points North podcast is a weekly look at what's going on in Finland. Subscribe via iTunes (and leave a review!), listen on Spotify and Yle Areena or find it on your favourite podcatching app or via our RSS feed.
This week's show was presented and produced by Tom Bateman. The audio engineer was Mikko Majanen.