Birdwatchers in 2019 spotted the second-largest number of rare woodpeckers recorded so far in Finland.
Sightings of Eurasian three-toed woodpeckers came in at 628 migration reports, and 579 endangered white-backed woodpeckers were also spotted, according to observation database Tiira.
The record-breaking year for white-backed woodpeckers was in 2015, when watchers tallied 885 individuals. As many as 1,600 three-toed woodpeckers were spotted in 2008. The sighting records in the Tiira database begin in 2006.
"There have been three good years for migration in the past 14 years," BirdLife Finland conservation expert Petri Lampila said. "Only some dozens of woodpeckers make the journey to Finland on off years, so this year's figures are a good sign."
Migration from Russia
No data is available on exactly where the birds actually start their eastward journey, as the woodpeckers are not tagged, but Lampila said they are known to originate in Russia.
"When there are this many on the move, it means the breeding and nesting of the species has gone well. When young woodpeckers have trouble finding territory they take off and start wandering."
Story continues after photo.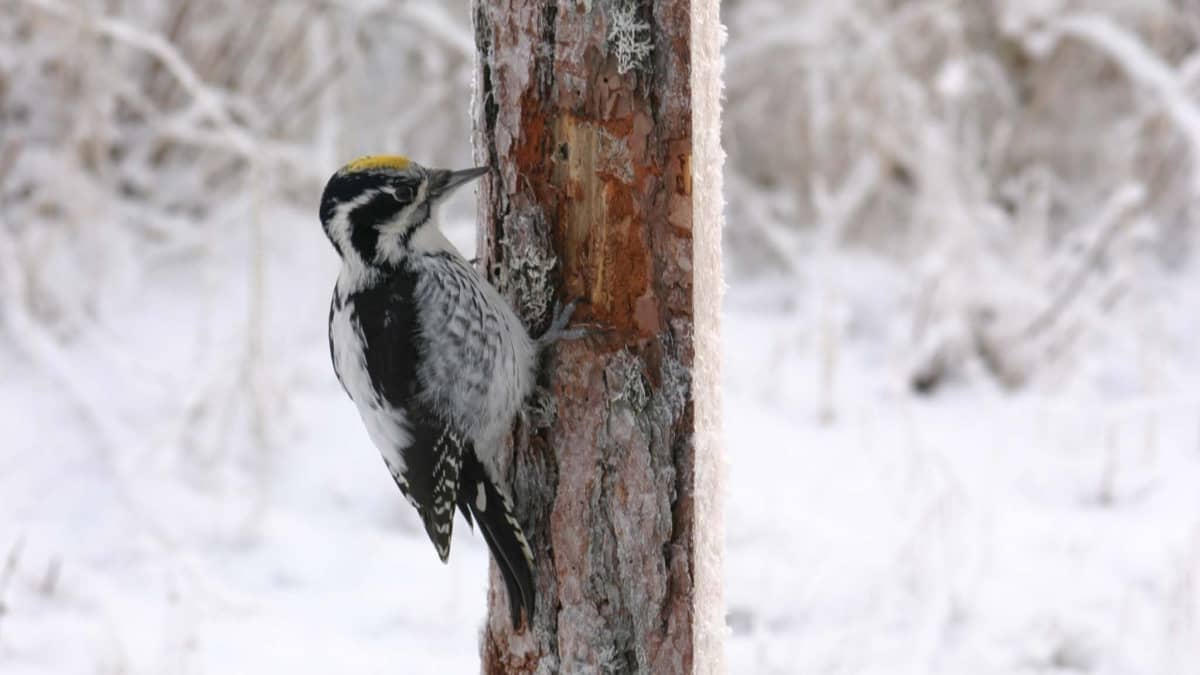 Lampila said that high migration years may improve Finland's woodpecker population if some individuals do not make the return journey west. However, a majority of the woodpeckers that flew into the country in autumn will likely not survive the winter.
"Most wil probably die in the first winter, from the stress of migration or lack of suitable habitats. Both the three-toed and white-backed woodpeckers are high-maintenance species," Lampila said.
The white-backed woodpecker nearly went extinct in Finland in the 1990s, when there were barely 20 couples in the wild. BirdLife Finland now estimates there to be between 180 and 400 pairs of white-backed woodpeckers in the country.
Finland has an estimated 20,000-34,000 three-toed woodpecker couples. The most common species, the great spotted woodpecker, is alive and well at some half a million nesting couples.