Finland's exceptionally mild start to the new year has led to weather stations just south of Finnish Lapland in the regions of Northern Ostrobothnia and Kainuu record their highest January temperatures in one hundred years, according to Yle meteorologist Kerttu Kotakorpi.
The long-term January average at Kajaani Airport in the region of Kainuu is -11.3 degrees Celsius, but this year the recording shows -1 degrees.
This year at Oulu airport, in Northern Ostrobothnia, the record shows 0.4 degrees - compared to a previous average of -9.7 degrees.
The temperature recordings at both airports are in line with a wider national trend in which the average January temperature so far has been up to ten degrees higher than normal.
"This is a very important situation, as this is a new record," Kotakorpi said, adding that the latest forecasts suggest the mild weather is set to continue.
Although there is still snow on the ground in both areas, with 10 centimetres recorded at Kajaani and 21 centimetres at Oulu, it is unlikely to last long if temperatures remain above zero.
"In principle, we should see more snow in February and March, but there is no clear sign of that," Kotakorpi said.
Southern lakes may not freeze
Turku daily Turun Sanomat reported on Thursday (in Finnish) that the mild conditions may result in the lakes of southern and western Finland - as far north as Ostrobothnia - not freezing over this winter for the first time in recorded history.
Johanna Korhonen, Development Manager at the Finnish Environment Institute (Syke), told the newspaper that the "first winter is coming that the surface of the larger lakes in southern Finland will not freeze at all," and Korhonen predicted that it may happen this year.
For example, in order for Lake Näsijärvi in Tampere to freeze over, it would require temperatures in the area to dip to around minus 20 degrees Celsius, followed by at least 10 days of freezing cold and windless weather. The current mild conditions and high winds may very well prevent this from happening.
If Lake Näsijärvi is still not frozen over by the end of January, it will be the first time this has happened in recorded history.
Story continues after photo.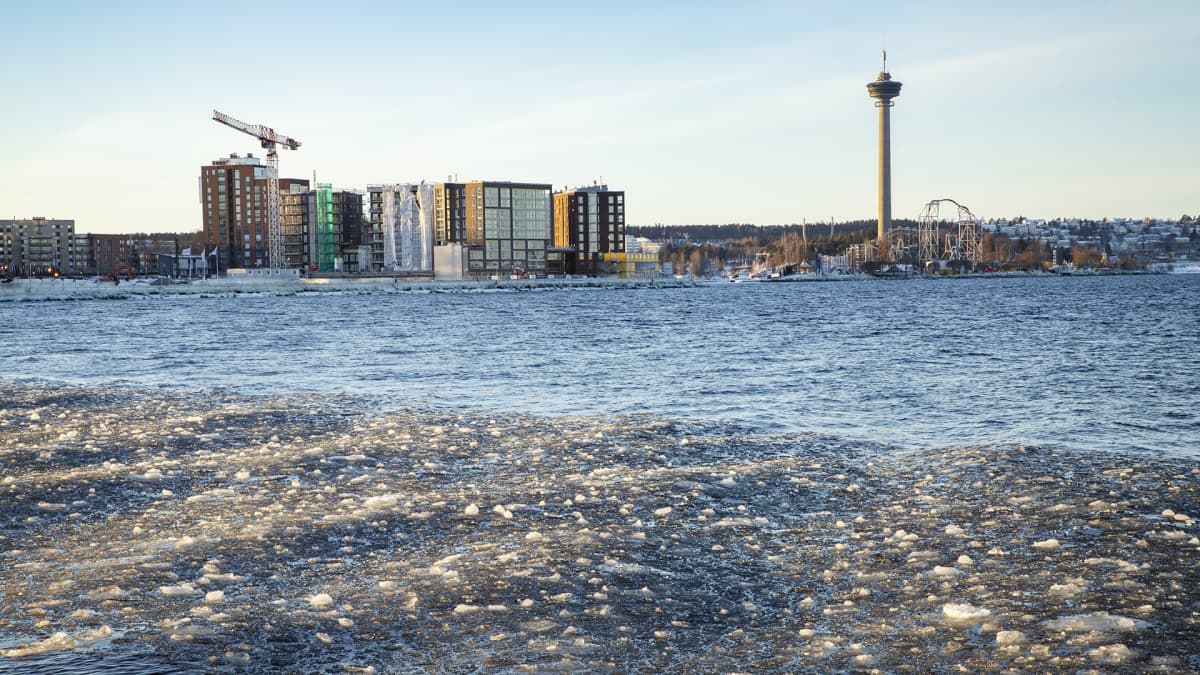 As part of her doctoral research, Korhonen used hydrological data that is available concerning a number of Finnish lakes dating back 150 years, and in others from up to 300 years ago, and found that lakes in Finland have been freezing over later in the season and thawing earlier. As a result, the lakes are frozen for a shorter period of time.
"Long-term changes are different in Northern and Southern Finland. Although there have been record-breaking winters in Lapland during the 2000s, most winters have been fairly normal," Korhonen told TS.
"Wisdom and composure"
According to the latest UN report, last year was the second warmest since records began, with 2016 the only year that was warmer - a year in which the exceptionally strong El Nino climate cycle phenomenon had a warming effect on global temperatures.
The report also details how each of the last five years occupy the top five places in the rank of warmest ever, and that since the 1980s, each new decade has always been warmer than the previous one.
In response to the UN report, Petteri Taalas, the Finnish director of the United Nations World Meteorological Organisation (WMO), warned that extreme weather will continue this year and in the years to come, accelerated by the record levels of greenhouse gases in the atmosphere.
In a column written in Finnish for the tabloid Iltalehti, Taalas called for political action to stem the effects of climate change.
"Politicians need to create the framework for change so that businesses and we consumers can direct our money towards good solutions for the future. Both wisdom and composure are needed here," Taalas wrote.
According to the WMO, the rise in temperature has already had serious consequences on things like ice melting, sea level rise, warming and acidification of sea water as well as extreme weather events.