Turku Synagogue was vandalised overnight Sunday, according to a report in local paper Åbo Underrättelser (in Swedish, subscription-only).
On Monday morning, the synagogue's front door, steps and walls were found to have been splattered with a large amount of red paint.
The chair of the Jewish congregational supervisory board, Harry Serlo, told Yle that he was informed about the vandalism as he was headed on vacation, saying that the matter would be reported to police.
Newspaper Turun Sanomat reported that the paint looked like it had been thrown onto the synagogue with paint-filled balloons (in Finnish).
President calls news "disturbing"
The world observes International Holocaust Remembrance Day on Monday - this year marking 75 years since the liberation of the Auschwitz-Birkenau concentration camp in 1945.
News of the synagogue vandalism reached Finnish President Sauli Niinistö as he was attending a holocaust memorial in Poland with dozens of other world leaders.
Speaking to reporters, Niinistö characterised the incident at Turku Synagogue as very disturbing. He said the vandalism was an indication of broader racism, saying that the growth of racism and anti-Semitism was worrying and that their developments were linked.
The president said he plans to further address the issue later.
According to News Now Finland, police in the southern city of Tampere are looking into an incident at the city's railway station involving a gathering of neo-Nazis who reportedly burned an Israeli flag after claiming the Holocaust was a myth.
Story continues after photo.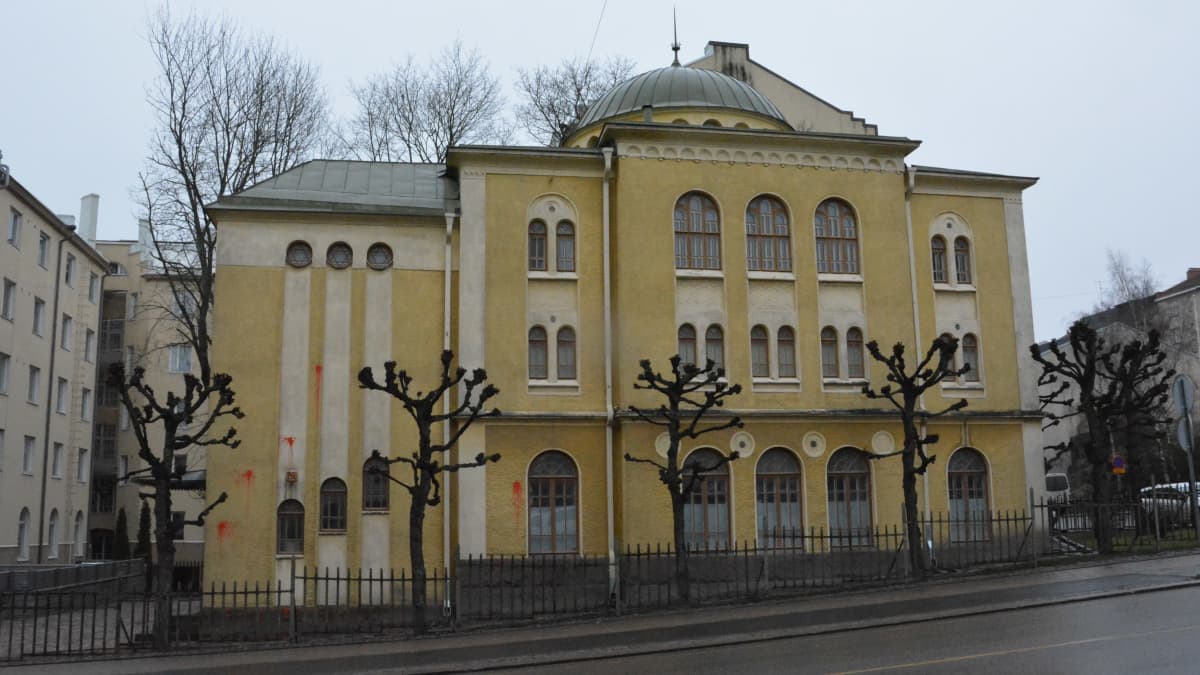 Built in 1912 and located in the centre of town, Turku Synagogue is one of two synagogues in Finland - the other is located in Helsinki.
There are just over 1,200 people in the country belonging to Jewish congregations, according to Statistics Finland.
Updated at 4:40pm 27 January, 2020 to add President Niinistö's comments and neo-Nazi incident in Tampere