If you're new to Finland and you unknowingly wake up on a flag day, you're in for a surprise. On certain days of the year, the Finnish state flies its national flag and encourages citizens nationwide to do the same.
Official flag days include national holidays, like Labour Day and Independence Day, as well as days on which elections and presidential inaugurations are held. But over the years, flying the Finnish flag has become customary on a few other days, too.
Many of these customary flag days celebrate the lives and works of famous Finns, from poets to linguists; statesmen to composers; playwrights to collectors of folklore.
And of course, it wouldn't be Finland if there weren't a few rules. According to official guidelines, flags should be raised at 8am and lowered at sunset—or 4pm during the polar night in winter, when the sun doesn't rise above the horizon in the country's north.
Midsummer, Independence Day and election days have slightly different rules, the Åland Islands have their own flag days and there are eleven days set aside to fly the Sami flag.
But which famous Finns have their own flag days, and what do you need to know about them?
5 February: Runeberg Day
J. L. Runeberg (1804-1877) is Finland's national poet and the author of the national anthem, Our Land, which was originally written in Swedish.
"His most famous work is The Tales of Ensign Stål," curator at J. L. Runeberg's Home Museum Maria Kovanen tells Yle News. Widely considered one of Finland's greatest epic poems, "it's about the war between Sweden and Russia in 1808-1809."
But the best thing about Runeberg Day is that it has its own cake: Runeberg torte. Believed to have been created by Runeberg's wife Fredrika, Finns tuck into the almond and arrack cake on the poet's birthday.
19 March: Minna Canth Day, Day of Equality
Known for her works that exposed the structures that oppressed women and the working classes, Minna Canth (1844-1897) was a playwright, author and social activist who is widely admired for her pioneering views on equality.
"Canth's ideas about equality—in terms of gender, wealth, birthplace and race—are still relevant today," explains author and historian Minna Maijala. "First and foremost she saw people as individuals who are sensitive, fragile and transient."
Story continues after photo.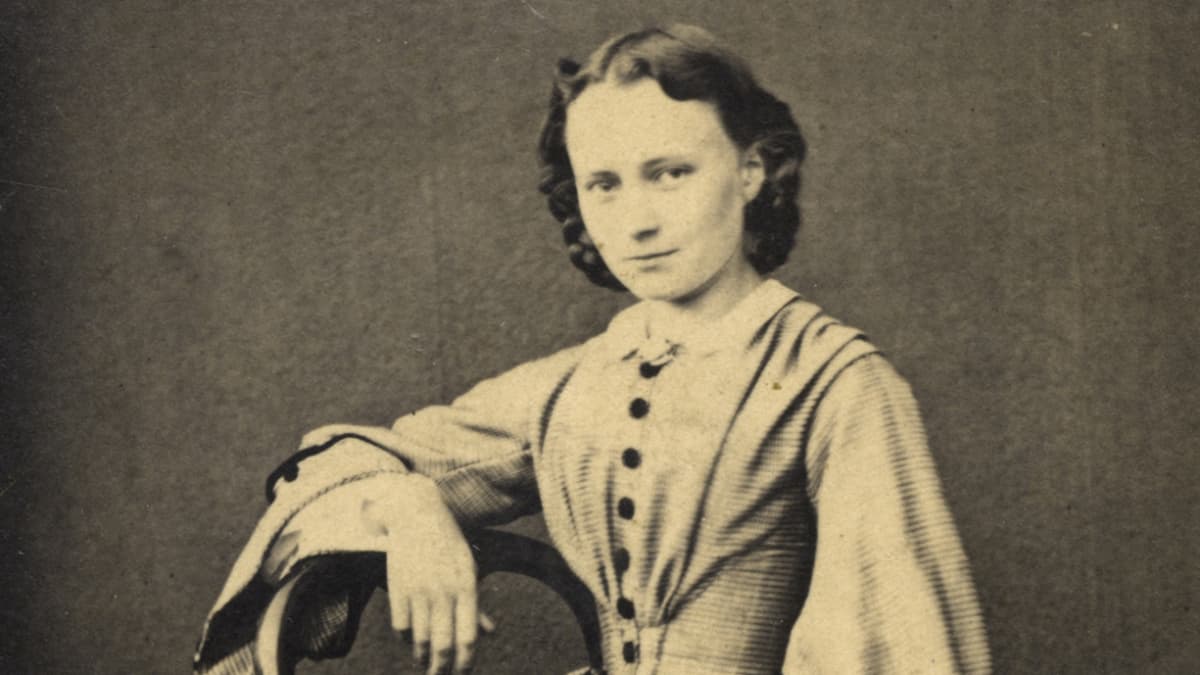 Canth, who wrote in Finnish and Swedish, was the first woman with her own flag day. Her most famous plays include The Worker's Wife and Anna Liisa.
9 April: Mikael Agricola Day, Day of the Finnish Language
Mikael Agricola (1510-1557) was a Lutheran reformer, bishop and teacher who is widely credited with founding the Finnish language.
"He wrote the first books printed in the Finnish language, including the ABC-book in 1543, a biblical prayer Book in 1544 and a Finnish manual of worship and a missal in 1549," says historian Simo Heininen.
"He [also] translated the New Testament, the Psalter and a selection of Old Testament prophets into Finnish."
At the time , there was no standard form of Finnish, so it was down to Agricola to develop the language in its written form.
As well as marking Agricola's death, 9 April marks the birth of Elias Lönnrot (1802-1884), a Finnish folklore collector.
Story continues after photo.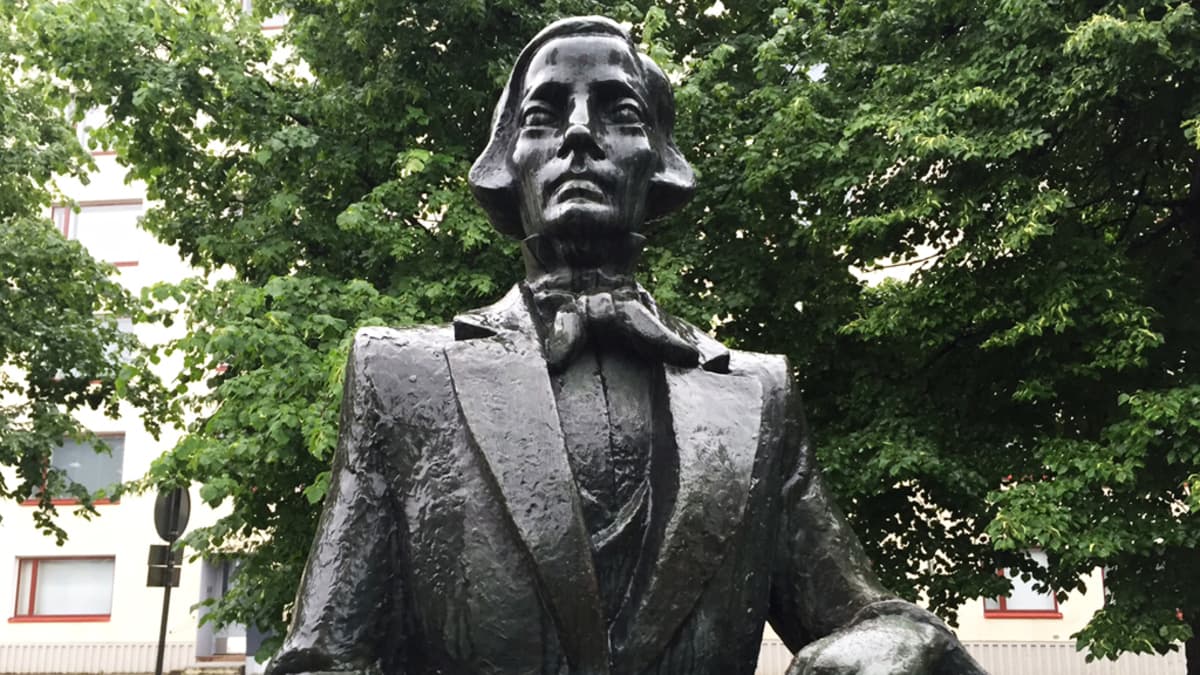 "[He] is best known for creating the Finnish national epic, the Kalevala," researcher at the Museum of Western Uusimaa Lotta Friberg tells Yle News. "He is known as a collector of the Finnish oral tradition."
Published in 1835, the Kalevala is a work of epic poetry made up of Karelian and Finnish oral folklore. Compiling the Kalevala took Lönnrot on several expeditions across Finland, Russian Karelia, the Kola Peninsula and the Baltics. It is considered the most significant work of Finnish literature.
12 May: J. V. Snellman Day, Day of Finnish Heritage
J. V. Snellman (1806-1881) was a philosopher, journalist, statesman and teacher. He studied biblical Greek and philosophy before working as a headmaster, journalist and Philosophy Professor.
"In addition to his academic career, he became a senator in 1863 and remained active in societal debates," according to Juha Närhi and Nina Alvejärvi, staff members at the Old Kuopio Museum.
"[Snellman is] known for his involvement in two major improvements: the currency reform of 1860, which gave Finland its own currency (the Finnish markka); and the language decree of 1863, which… made [Finnish] an official language."
4 June: C. G. E. Mannerheim Day, Day of the Defense Forces
The Day of the Defense Forces is celebrated on the birthday of Carl Gustaf Mannerheim (1867-1951), the Finnish military leader and former president.
Mannerheim served in the Russian army before Finland gained independence in 1917, later becoming commander-in-chief of the Finnish forces during the Second World War.
He remains the only soldier to have later become president of Finland, having served as Finland's sixth president from August 1944 - March 1946.
The longest street in Helsinki's city centre is named after Mannerheim.
6 July: Eino Leino Day, Day of Summer and Poetry
Widely considered one of the pioneers of Finnish poetry, Eino Leino (1878-1926) was a Finnish writer.
Finland's national awakening coincided with the so-called Golden Age of Finnish Art and Leino was heavily influenced by the Kalevala.
Story continues after photo.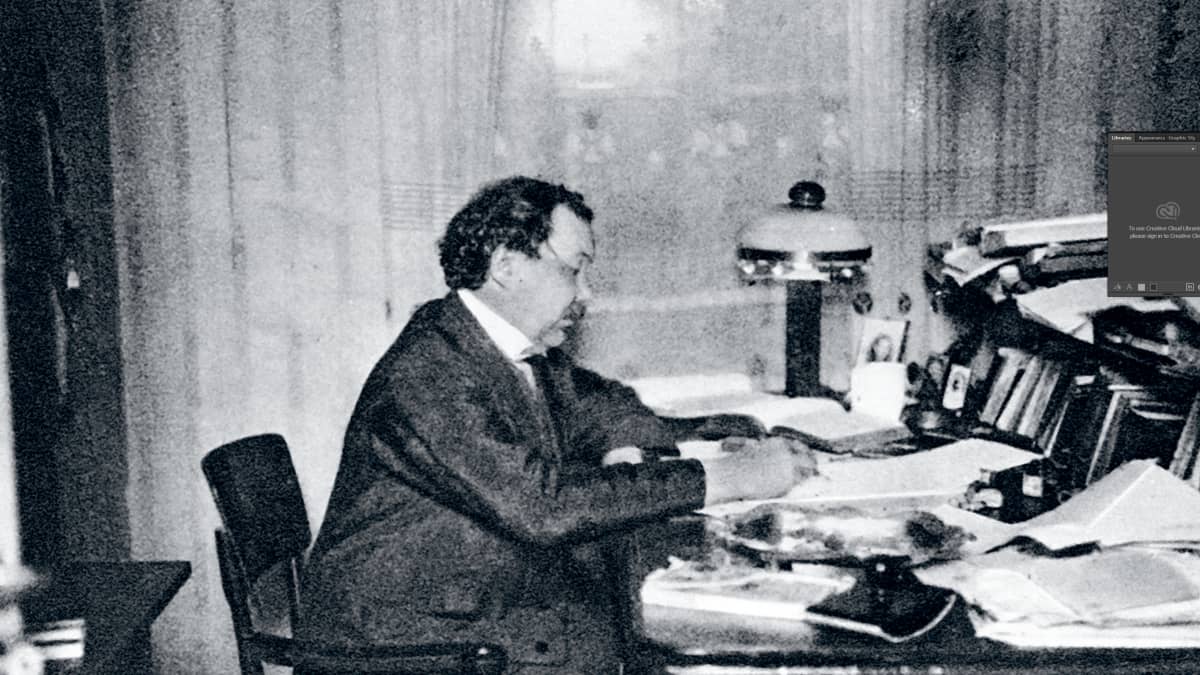 "He lived at a time when Finland was fighting for its status as a nation state," explains author and chairman of the Eino Leino society Esko Piippo.
"[This influence] is especially evident in his Helkavirsiä poetry collections, which are considered his seminal works." The Helkavirsiä poems are written in trochaic tetrameter, or Kalevala metre.
9 August: Tove Jansson Day, Day of Finnish Art
The Finnish flag is often raised in celebration of Tove Jansson (1914-2001) on 9 August.
Jansson is the author-illustrator behind the Moomin series, though she was also a novelist, comic strip artist and painter.
She published the first Moomin book, The Moomins and the Great Flood, just after the Second World War in 1945.
A Swedish-speaking Finn, Jansson's books have been translated into over 45 languages. The Summer Book, which tells the story of a young girl and her grandmother at their summer cottage, is her best known book for adults.
1 October: Miina Sillanpää Day, Day of Civic Participation
Since 2016, the Finnish flag has been raised in honour of Finland's first female minister Miina Sillanpää (1866-1952) on 1 October. ** **
Sillanpää was a social activist who helped found the Servants' Association in 1898 and she was active in the drive for women's suffrage in the early 1900s. Once women gained the right to vote and stand for election, she was among the first 19 women to be elected to parliament in 1907, later serving as minister for social affairs.
In the 1930s Sillanpää was involved in founding an organisation of shelters for single women and their children.
10 October: Aleksis Kivi Day, Day of Finnish Literature
Aleksis Kivi (1834-1872) is the author of Seven Brothers, the first significant novel written in Finnish. Published in 1870, the novel took him ten years to finish and depicted ordinary Finns realistically. Upon publication Seven Brothers was criticised forits unflattering depictions of Finns.
Kivi was born in Nurmijärvi and is said to have been inspired by its landscapes.
"Aleksis Kivi was the first professional writer in Finnish. He's regarded as one of the fathers of Finland's national literature," says Communications Manager for the municipality of Nurmijärvi Teemu Siltanen. "Reading Aleksis Kivi enables you to understand Finnish culture."
8 December: Jean Sibelius Day, Day of Finnish Music
Another central figure of the Golden Age of Finnish Art, Jean Sibelius (1865-1957) is Finland's national composer. "He was one of the artists who helped Finland form its national identity in the early 20th century," Director of the Ainola Museum Julia Donner tells Yle News. "He wrote music that is considered very 'Finnish', for its connection with nature, for example."
Story continues after photo.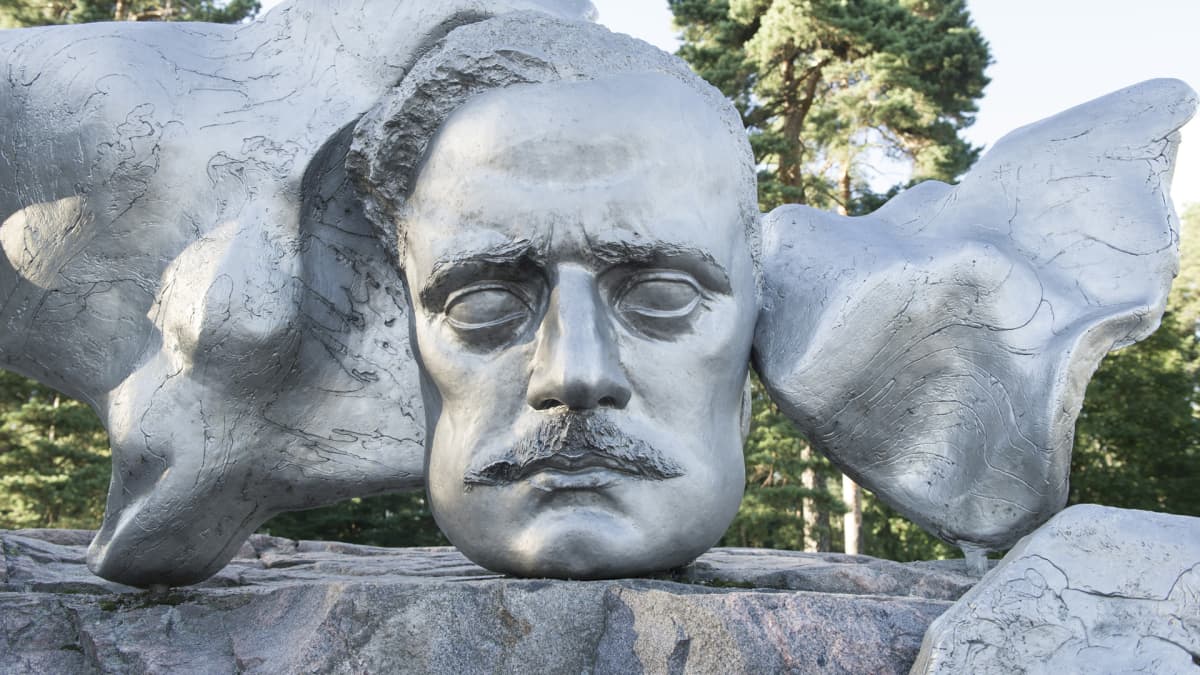 "[His compositions] include world favourites such as Valse triste and Finlandia, as well as the most recorded violin concerto of the 20th century."
Sibelius is known to have been inspired by Finnish nature, Nordic mythology and—you've guessed it—the Kalevala.
Flag days in 2020
February
5.2Runeberg Day
28.2 Kalevala Day, Day of Finnish Culture
March
19.3 Minna Canth Day, Day of Equality
April
9.4Mikael Agricola Day, Day of the Finnish Language
27.4 National War Veteran's Day
May
1.5 May Day, Labour Day
9.5 Europe Day
10.5 Mother's Day
12.5 J. V. Snellman Day, Day of Finnish Heritage
17.5 Remembrance Day
June
4.6 Flag day of the Finnish Defence Forces
20.6 Midsummer Day, Day of the Finnish flag
July
6.7Eino Leino Day, Day of Summer and Poetry
October
10.10Aleksis Kivi Day, Day of Finnish Literature
24.10 United Nations Day
November
6.11 Finnish-Swedish Heritage Day
8.11 Father's Day
20.11. Day of Children's Rights
December
6.12 Independence Day
8.12Jean Sibelius Day, Day of Finnish Music