When news of the coronavirus started to trickle in from China in January, alarm bells began ringing for construction industry giants in Finland. People in the industry started preparing for the fact that construction material from China might be delayed, for example.
Finnish construction firm SRV, which is behind Tampere's Uros Live arena and the Kansi tower projects, immediately started checking where to source materials that had previously come from China.
"We're constantly looking for alternative suppliers from Europe, and at least for now we have enough materials on our sites. Fortunately, cargo is still being transported," says Henri Sulankivi, Area Director at SRV.
Story continues after the photo.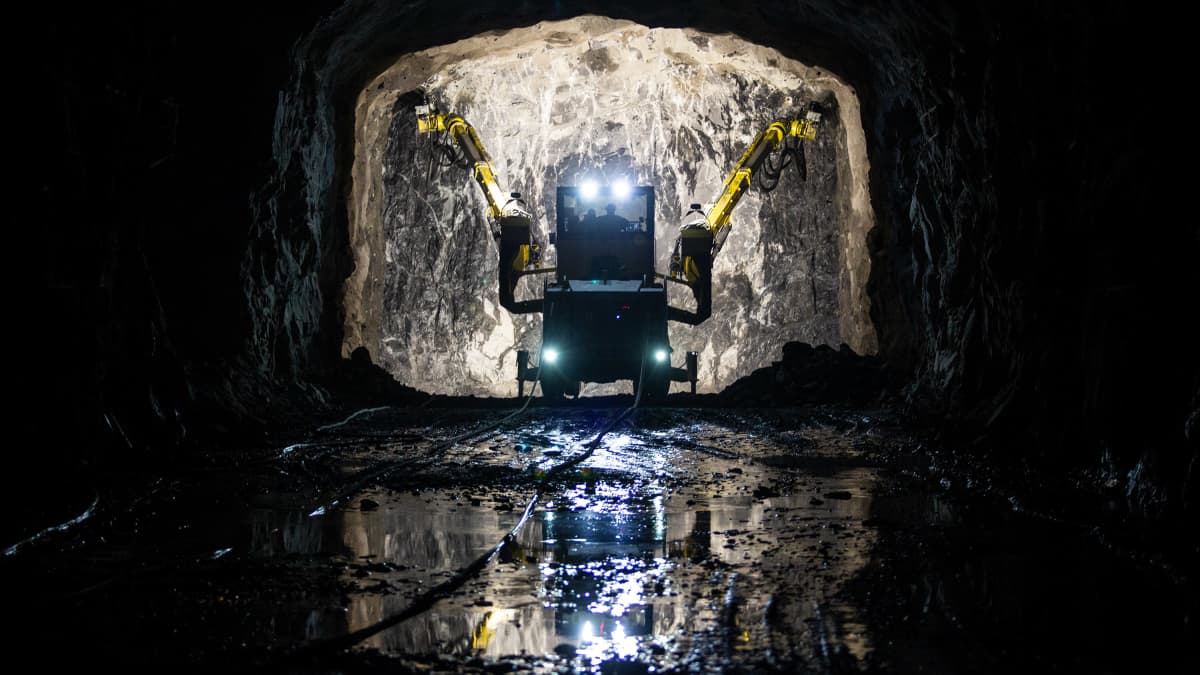 In Tampere, two other major construction projects that are under way include the city's tram line and the Sulkavuori wastewater treatment plant.
According to Pekka Sirviö, CEO of Tampere Tramway, the project is just getting under way for this year so the effects of the coronavirus on tram line construction are not yet known**.**
"For the time being, we've been able to continue with our work as planned," Sirviö told Yle.
And as for the Sulkavuori wastewater treatment plant, quarrying work has continued as normal, according to Ari-Matti Ilkka, project director at Sulkavuori, who also believes the project will be finished on time.
"Even in a normal situation project risks are managed with a careful risk management plan, which will probably be of help to us in the upcoming weeks," says Ilkka.
Possible labour shortage
Materials running out aren't the only concern as many construction projects use a lot of foreign labour. According to the Finnish Construction Trade Union, there are about 20,000-25,000 foreign construction workers working in Finland.
Particularly in the capital region and southern Finland, the fear has been that work will stop when workers return to their home countries owing to the coronavirus outbreak.
The Finnish Border Guard's instructions last week for Estonian workers was that they should not to return to Finland.
The Tampere Kansi project is being built by tens of foreign workers. According to SRV's Henri Sulankivi, the worst scenario has been avoided as many subcontractors have been able to convince their workers to stay in Finland while projects are ongoing.
"Subcontractors have been very flexible in this situation, so far we're managing," says Sulankivi.
According to Markku Riihimäki, CEO of Forecon Oy, a Finnish consulting company specialised in construction markets, one of the biggest challenges will be if the workforce gets sick as the pandemic continues.
"Construction sites are slowing down and the epidemic may also halt whole sites or parts of sites if there's a high incidence of illness," he says.
Riihimäki also sees the consequences of a smaller foreign workforce.
"Some have already gone back home or may leave Finland during the crisis," he says, adding: "Nevertheless, I believe that a large part of the foreign labour market will stay in Finland."
Construction continues, but for how long?
SRV believes its projects the Uros Live arena and the Kansi tower will be completed on time, although there are many buts.
"Difficult times caused by the corona epidemic are still ahead of us. We have about 300 employees and even without the coronavirus there are a lot of absences owing to the flu these days," says Henri Sulankivi.
Tampere Tramways' Pekka Sirviö says, "at this point we're on schedule and we're aiming to stay on schedule. But it's totally impossible at this stage to predict the end result."