A massive rush of shoppers stocking up at retail stores in Finland last week has ended, but there is continuing high demand for a range of products.
"Bread, meat, tissue paper, tinned goods, soap, washing products - these are still being bought a lot, but demand for these has, however, clearly levelled off from what it was during the frenzied spike in demand during the first days," says Arttu Laine executive VP at S-Group for chain management, procurement and logistics.
Finland's two main supermarket chains, S-Group and Kesko have pledged that shelves will soon be stocked again. According to Laine, consumers cooled off quickly and the situation moved back towards normal this past weekend.
The president of Kesko grocery division, Ari Akseli, tells Yle that the frenzy of hoarding ended a good week ago.
The German chain Lidl also reports that right now, in general, it is not experiencing any major problems with the availability or delivery of goods, even though some individual outlets may have a temporary shortage of certain products.
Story continues after photo.
Fewer visits, but bigger purchases
One reason that shelves empty quickly is the impact of large numbers of people telecommuting these days. Since so few people are eating in employee cafeterias or restaurants, sales have increased at retail shops. With children at home all day, many families are preparing more meals, as well.
"Customers are clearly buying more at a time. It looks like many are cutting back on the frequency with which they shop, but are buying more when they do," explains Kesko's Ari Akseli.
The S-Group's Arttu Laine says he's noted the same trend. Even under such exceptional circumstances most people are looking to carry on as normally as possible, but also trying to keep contact with others to a minimum.
Story continues after photo.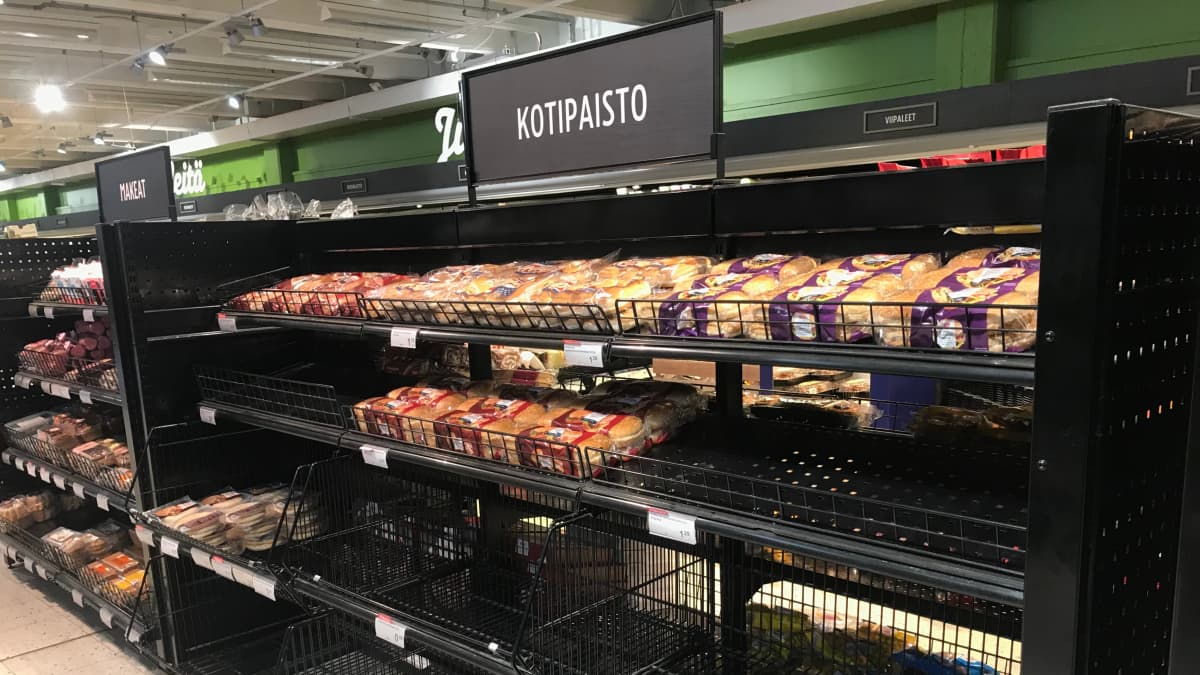 Those empty shelves
Shoppers are in fact, though, still being confronted by empty, or nearly empty shelves in supermarkets.
Retailers say the reason is that their supply chains have not yet been able to catch up after last week's run on certain goods.
"Supermarkets have been trying to keep enough staff working and to restock their shelves as quickly as possible, but spikes in demand were large after the coronavirus escalated," points out the S-Group's Arttu Laine.
There are complex reasons behind some shortages however. Fewer imported fruits are available because of supply problems in their countries of origin. For example, many fruit packers in Spain are staying home, leading to a labour shortage in the sector there. Fewer fruit are getting packed, so less is available for import.