Sixty-three-year-old US native Allison* is in a high-risk group for suffering complications from Covid-19, the disease caused by novel coronavirus, but her current situation means that she has had to turn to food banks to help make ends meet, even during the current public health crisis.
"Of course people who visit food lines care about Covid-19. But when you have hungry children at home, you do what you need to do regardless," she told Yle News.
Allison suffers from severe asthma, chronic obstructive pulmonary disease (COPD), and has polyneuropathy in all of her limbs. Simply put, polyneuropathy is a neurological disorder that hinders her movements and affects her balance.
An Espoo resident, she has lived in Finland for 17 years and has been waiting for more than one year for approval of her disability benefit after an administrative fumble by her ex-employer. That blunder means that she is not viewed as formally unemployed and is not eligible for a regular unemployment benefit. She had been relying on her medical leave income to get by but that source of income has since dried up.
Allison told Yle News she has been going to Espoo-based food banks Hyvä Arki and Manna-Apu for the past three years, especially during the last 10 days of each month when money is particularly tight.
"The wait can be two hours, more if you get there early. I have no vehicle so I use public transportation -- the bus and train. I go without eating so the children can eat," she said, referring to her youngest child and grandchild, whom she co-parents.
"The bottom line is that I know every day I use public transportation I risk my health," she added.
Some "come with their walkers"
Located in central Espoo, the Hyvä Arki charity has been distributing food aid to residents for 30 years. People queue for food parcels three times a week on Mondays, Wednesdays and Fridays.
Executive director Hannu Hätönen told Yle News it is still common to see elderly folk coming to get food aid, even after the government advised over-70-year-olds and people at risk of serious complications from novel coronavirus to stay indoors.
Hätönen said the NGO provides food parcels for between 150 and 200 customers every day and that many who come for help are elderly. He added that while most appear to be bearing up well, many are not.
"Some are clearly tired, and not in good health. Others come with their walkers," he added.
Hätönen noted that the organisation currently only provides food on-site and explained that it does not have the logistics or resources for home deliveries.
"It would be best for elderly people to get assistance home. Someone to help them with shopping, getting food or going to the pharmacy. If they get food and other help at home I believe they wouldn't have to go out," he added.
One care package per week
Manna-Apu, the other Espoo-based charitable organisation that Allison relies on, said it has introduced changes to comply with the government's order to avoid having large numbers of people congregate in one place.
The organisation said that under the circumstances, it is focusing food aid on over-70-year-olds and others belonging to risk groups. Manna-Apu has advised these groups to call and reserve a time to pick up a food parcel, and has pledged just one care package per week for customers.
The capital region that includes Helsinki, Espoo and Vantaa accounts for just over 15 percent of the nearly 875,000 over-70-year-olds recorded in Finland at the end of last year -- roughly 131,000 seniors.
Story continues after photo.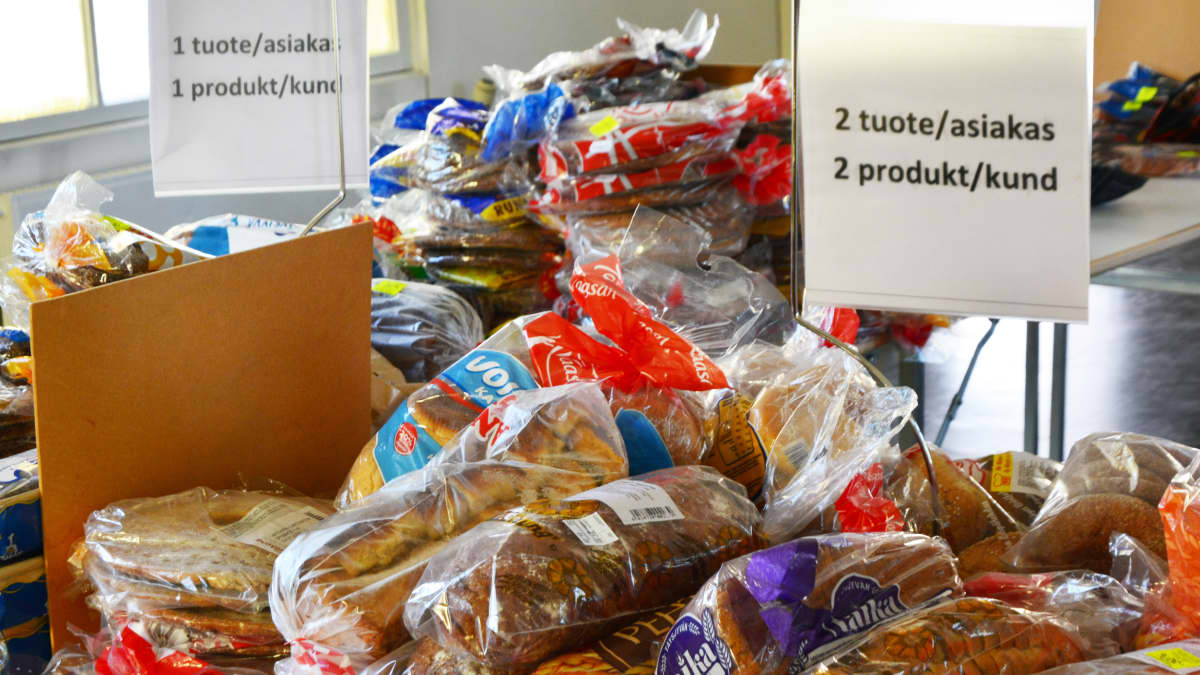 Sini Hursti-Lindholm of Helsinki's Hursti charitable foundation said that senior citizens in Finland can still be seen out and about in Helsinki as well. She told Yle News that it is unfortunate that many older people either cannot get help or do not want to accept help.
"Many of them don't necessarily use social media and sites like Facebook so it may be difficult for them to get information about how to get help," she noted.
Since the novel coronavirus outbreak was declared a pandemic, the NGO has closed its premises on Helsinginkatu in the Kallio district and is now working with churches in Helsinki to provide food parcels for people in need, including the elderly. Hursti-Lindholm said the organisation last distributed care packages from its premises on 18 March.
Not all info available in English
Yle News reached out to Martti Lyytikäinen, director of elder care services in Espoo, and asked what the municipality is doing to help ensure that elderly people and others especially vulnerable to Covid-19 stay indoors.
Lyytikäinen said that it has provided guidance on what people can do on its website in Finnish and Swedish, but admitted that this information is not available in English.
"We are advising people to ask friends and neighbours for help. If not, we ask them to use home delivery services for groceries. But if they cannot afford that, we advise them to turn to Nestori, our senior guidance centre for help, he explained.
Lyytikäinen said the message seems to be reaching some elderly residents, however. He noted that there has been a sharp increase in calls to Nestori, with the numbers reaching hundreds every day. He added that the city is also collaborating with non-profit organisations to help older folk in need.
"We have a regular meals on wheels service but we have not seen an increase in the number of customers so far," he noted.
Meanwhile Allison said that while her own situation during the pandemic is not secure, she is especially concerned about the seniors she still sees regularly queuing for food.
"My concern is for those I see on a regular basis. Dozens in their 70s and 80s. I feel we owe it to at least those over 70 to provide some further protection."
* Name changed to protect the individual's privacy.